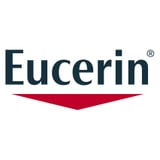 Looking for a solution to your dry skin this winter? We've partnered with
Eucerin
to share the under-the-radar ingredient that can help.
Dry skin is relentless. Whether your skin is seasonally triggered when temperatures drop or you struggle with dryness year round, you know that prevention and treatment is an ongoing process of trial and error, and you're not alone. There's a long and bizarre history of people combatting dry skin's symptoms and searching for ingredients that might bring their cracked skin some comfort. In the 16th century, women often resorted to using old lard and lily of the valley to cure their dry hands, while Romans would soak in milk baths. Cut to 2021 and there's one ingredient on our radar that finally might be the solution to this centuries-old problem — and it's easier to find than some of the more DIY efforts of the past. Meet urea.
Urea isn't just a trendy ingredient. In fact, it's become the gold standard for dermatologists over the years, but it just never really got the mainstream attention other buzzy ingredients, like hyaluronic acid or vitamin C, have. So, what is it? Before you go on a Google sweep, allow us to explain: yes, urea is a byproduct of urine, but it's also a natural compound found in the layers of the skin. To get technical, it's a natural moisturising factor (NMF) and plays a crucial role in helping your skin retain moisture. So, when synthetically manufactured in a lab — and not extracted from a toilet, thankfully — urea can be used as a moisturising agent in skin-care products to treat allover dryness.
What Are the Benefits of Urea For Skin?
Urea is unique for two reasons: it's a humectant and keratolytic. As a humectant, urea helps to keep skin moisturised and hydrated. Being a keratolytic means that urea exfoliates the skin by breaking down the connections between dead skin cells and improving the cell shedding process; thus, skin appears smoother. When skin is neglected of an ingredient like urea, it's likely to get worse and worse until it cracks, literally. Unfortunately, as we age, the concentration of urea in skin can drop by 50 percent, so it needs a little help regaining that emollient moisture. The two-fold abilities of urea can help to strengthen the skin's protective barrier so it's hydrated and softer for longer.
But it's not just your usual dry-skin symptoms urea can help with, it can also aid people who are affected by chronic itchy skin, otherwise known as pruritus, which can be caused by dryness. "When something irritates our skin it disturbs the skin's protective barrier," Dylan Griffiths, professional expertise manager for Eucerin, told POPSUGAR. "Our skin cells release histamine and the receptors in our skin send a message to our brain that encourages us to scratch." Skin is vulnerable when it's dry; the protective barrier doesn't have the moisture it needs to effectively do its job, so it's prone to external irritants and, thus, makes you want to scratch your skin. But if you scratch too much, you'll likely suffer from some damage, which will further irritate skin. The only way to prevent this is to build an effective routine that, hopefully, includes urea, explained Griffiths.
How to Incorporate Urea Into Your Routine
Urea isn't found in that many products on the market right now, but that only means when you do find it, it's like coming across a pot of gold. The most important thing to look for is the product's concentration of urea. For example, the Eucerin UreaRepair PLUS 10% Urea Lotion offers a generous concentration of 10 percent of the soothing ingredient, alongside ceramides, additional NMFs, and gluco-glycerol (a humectant that improves skin hydration). While urea is the star ingredient here, it's certainly made stronger when used alongside ceramides and NMFs, both of which help to strength the skin barrier, lock in hydration, and protect skin from moisture loss. Together, these ingredients offer skin relief for up to 48 hours.
Since dry skin can affect any area of the body — hands, legs, face, etc. — you'll need a regimen of products that can target each spot. To ensure your skin isn't further damaged, said Griffiths, adding in a moisturising body wash to your shower routine can be very beneficial. The Eucerin UreaRepair PLUS 5% Urea Replenishing Body Wash is a gentle daily cleanser for very dry skin that uses urea and NMFs to treat skin and prevent it from drying out. NMF components are mostly made up of humectants, which means it's a pro at attracting and binding water to extend hydration. After showering, be sure to apply the UreaRepair PLUS 10% Urea Lotion while skin is still damp; slightly wet skin is ideal for applying moisturiser.

In case you're looking for extra hydration, or constant handwashing has your cuticles completely cracked, using the Eucerin UreaRepair PLUS 5% Urea Hand Cream can immediately relieve hands from the symptoms of dry and rough skin. Even if you wash your hands over and over again, this hand cream will keep them soft all day long. Last but not least: the face. Here, you need a formula that's deeply soothing, but lightweight and the Eucerin UreaRepair Replenishing Face Cream checks both boxes. It instantly moisturises while also soothing your skin of any tightness. If only Elizabethan skin-care enthusiasts could see us now.