My Skin Hates Winter, but These Moisturising Products Give It Instant Comfort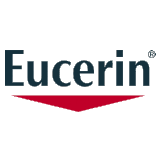 We've partnered with Eucerin to share the products that will make winter skin a thing of the past.
I personally enjoy the winter season. I love snow, I love cold weather, I love cosy wool jumpers that can easily double as pyjamas. The one thing I do not love: the disappearance of my glowing, healthy, and perfectly supple summer skin. By the time November rolls around, my summer skin is replaced with itchy patches and an overall dryness that makes me look about 10 years older than I am. This personal problem led me on a quest to build a foolproof winter routine that would comfort my dry skin so well, it might overthrow my preference for a mid-July glow. As the hero of my own story, I can say this quest was successful — and my Holy Grail is much better than a metal cup.
After months of testing and failing, I've built a routine that includes nine tools and products my dry skin would be lost without. From a moisture-boosting body wash to an exfoliating mitt, these essentials are my greatest defence against winter skin.