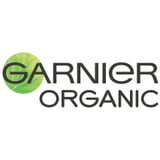 Skin feeling a little too stressed out these days? We've partnered with
Garnier
to share the oil that may boost its mood.
As a beauty editor, it's my job to know about buzzy ingredients before they're, well, actually buzzing. In the last few years, there have been few ingredients that were more talked about than hemp seed oil, which means I got a chance to try every product that featured it. With that said, I can honestly say the ingredient wasn't my favourite — until now.
To be fair, hemp seed oil is perfectly fine in its own right, I just never found a product that I loved enough to add it into my daily product rotation. Then, lockdown hit. Amid the coronavirus, my skin began to transform. Whether it was because I stayed inside more than ever (and I'm convinced that the air in my flat is toxic) or that my stress caused me to mindlessly pick at my face, my complexion suffered. It became perpetually dehydrated and scarred by breakouts that insisted on returning biweekly. Essentially, it was begging for some TLC — and it got it in the form of the Garnier Organic Hemp Sleeping Oil.
This oil is basically a weighted blanket for your skin. It's calming and comforting in all the right ways. Housed inside the bottle is a combination of organic and cold-pressed hemp seed oil and vitamin E. Together, these ingredients set out to soothe stressed-out skin. Because the hemp seeds used in this oil are harvested at the peak of their natural cycle, they're loaded with a high concentration of fatty acids, including omega 3 and 6, which can help lend a hand in the cell turnover process.
While the hemp seed oil rejuvenates and hydrates, the vitamin E protects the skin from free radical damage. Consultant dermatologist Dr. Justine Kluk told me that the addition of vitamin E is crucial here. Why? "Vitamin E has moisturising and healing benefits and helps to strengthen skin barrier function," she said. "Vitamin E is also a natural anti-inflammatory, so it can be soothing and help calm the skin." Basically, the oil checks all of my boxes: prevents me from looking as exhausted as I feel while repairing any of the dryness and uneven pigmentation I've continuously struggled with for almost six months.
In addition to my skin poorly adjusting to my new lifestyle indoors, it's safe to say that this time has been emotionally taxing in a whole new way. While I'm definitely not alone in experiencing this, it does explain why my skin has refused to repair itself. Sure, I've experienced stressed-out skin before, but not quite like this. "Feeling tired, rung out, or stressed can manifest with a dull, lacklustre complexion," explained Dr. Kluk. "Sensitive skin may be more reactive than usual, dry skin may look and feel more dehydrated, spot-prone skin may break out more readily, and signs of ageing can appear more visible." With this in mind, I made it a habit to use the Garnier Organic Hemp Sleeping Oil nightly.
Soon enough, my bedtime routine was evolving and began to include one extra step. After I'd brush my teeth and watch an episode of whatever show I was bingeing, I'd massage my face and neck with the sleeping oil. (Sometimes I'd even throw in a facial massage tool to bump up the self-care volume.) Some people use a night light to make sure they get a good night's sleep, but I use a face oil.
Turns out, adding this product into my nighttime routine was a game changer. As you sleep, your skin is recovering, which means its cell regeneration mode is working hard to ensure you wake up with fresh and youthful skin. At this time, your skin is also more receptive to products, which is why using this sleeping oil consistently before bed became one of my best habits. Whilst I sleep, my skin is continuously moisturised, so I can wake up with the kind of bouncy glow I almost forgot I could have. Now, when my alarm goes off in the morning, I can expect to see skin that looks like it actually gets sleep and goes to a private counsellor.