Garnier Launches Product Sustainability Scoring and Lables
Garnier Launches Website That Allows Consumers to Check How Sustainable Their Product Is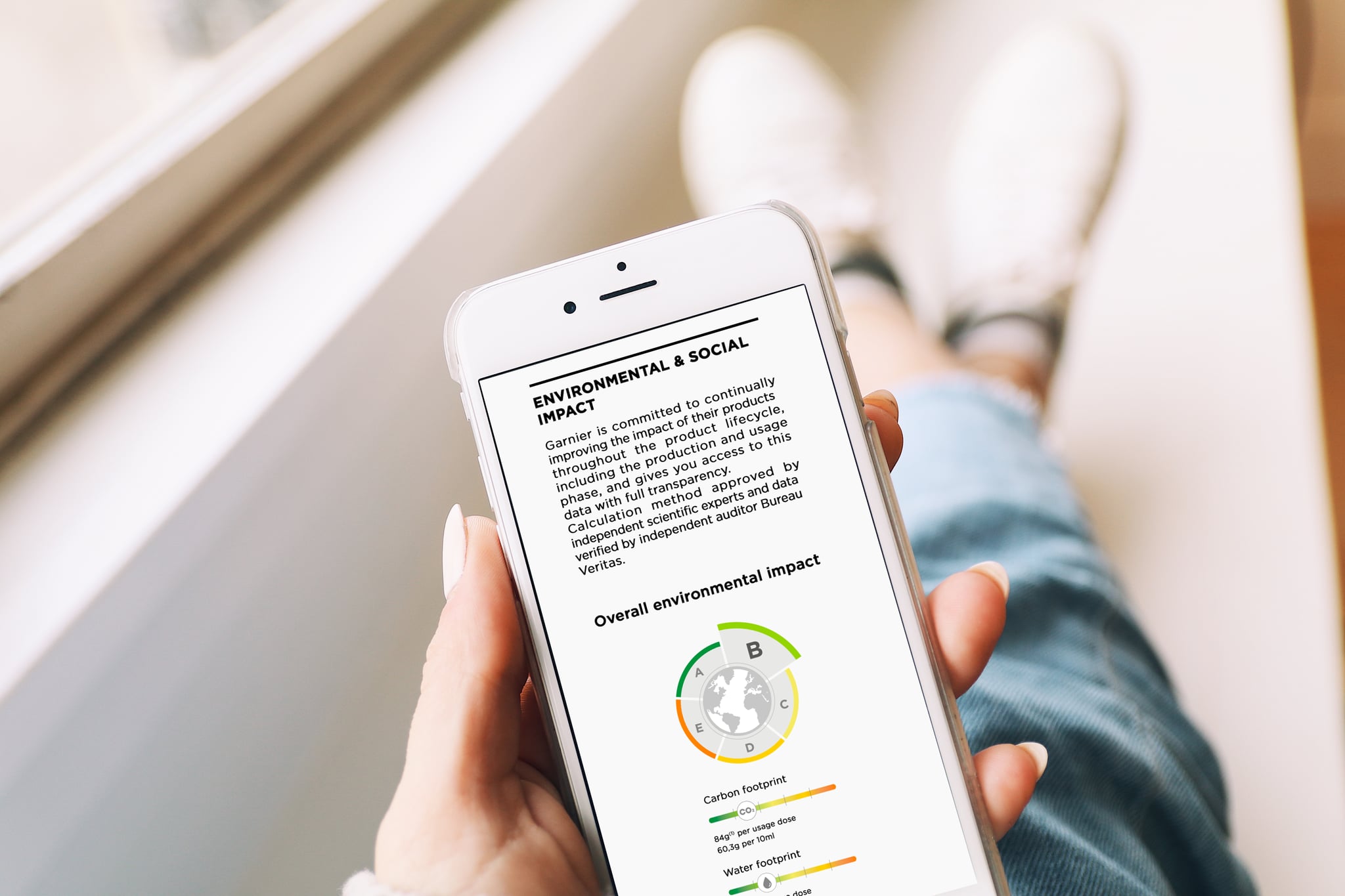 On 7 Jan, Garnier published its "One Green Step Report," which looks at the shift towards consumers focus on investing in brands based on their environmental impact.
Garnier — one of the UK's biggest mass market brands creating a staggering 1.8 billion products a year globally — conducted a large-scale piece of research involving 18,000 people across eight countries, including the UK. The research found that 73 percent of respondents want to be more sustainable in 2021. Over half of those who are intending to make environmentally lead resolutions said that a reduction in plastic products is one of their main priorities in 2021.
To coincide with the report, in the coming weeks, people in the UK can access the environmental and social impact of all of their Garnier hair-care products online via a new website coming at the end of January. In a move that furthers the brand's commitment to sustainability, Garnier is rolling out its planetary impact score scheme and labelling system for consumers.
The planetary impact score takes into account: climate change (carbon footprint), water resources (water scarcity), water quality (fresh waster ecotoxicity, freshwater eutrophication, marine eutrophication), acidification (water acidification), land resources (fossil and mineral resources depletion), biodiversity (land transformation, terrestrial eutrophication), air quality (particulate matter, toxicity via environment ionising radiation), and ozone (ozone depletion, photochemical formation). It's important to keep in mind that the score doesn't have a category for ethical sourcing. The scores given to each product range from A to E, with A being having the least negative impact on the planet.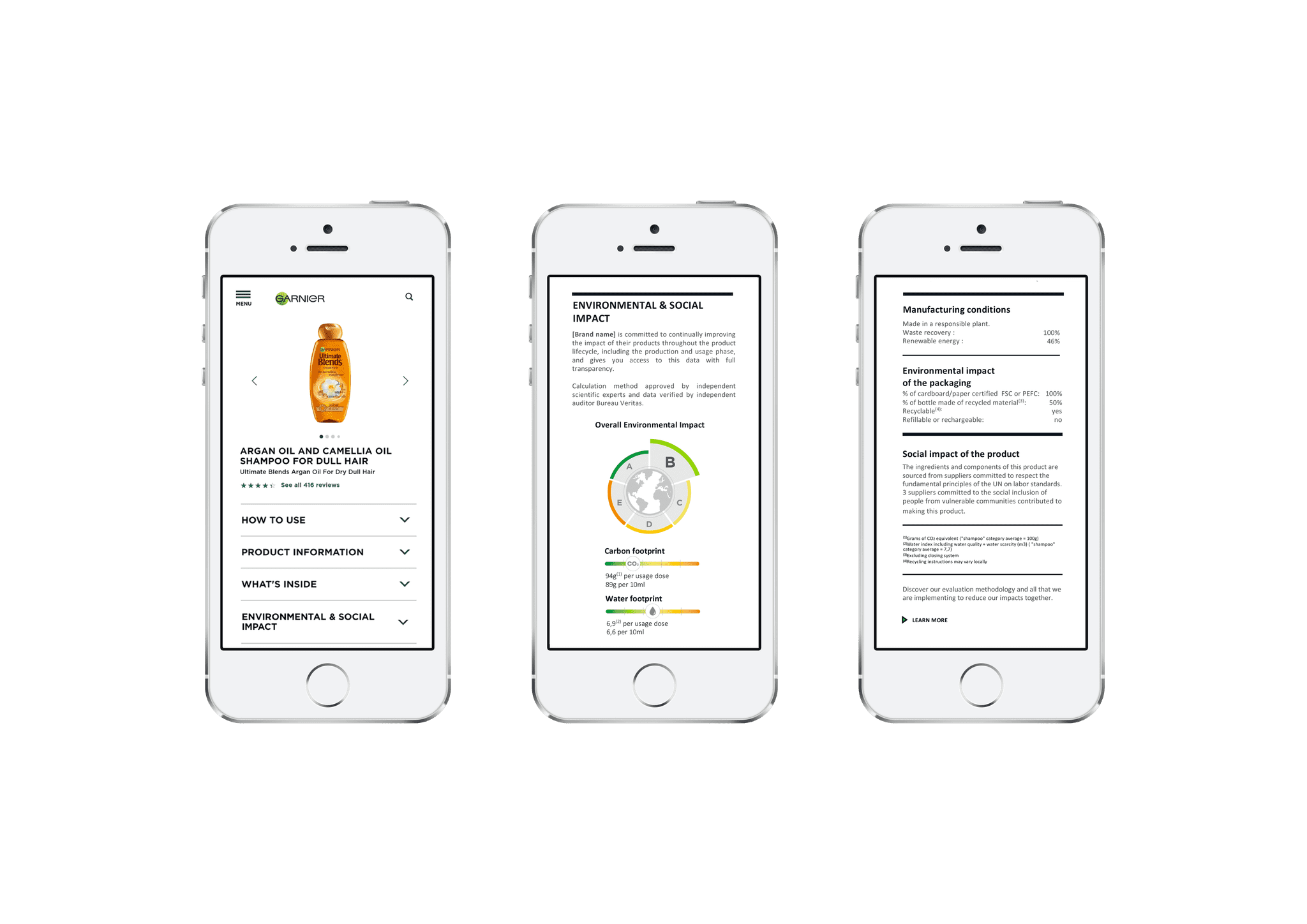 Alongside the new scheme, Garner is continuing its "Green Beauty Initiative" to continue its efforts in reducing social and environmental impact. These include:
By 2025, Garnier aims to use zero virgin plastic in all packaging, saving 37,000
tonnes of plastic every year.
By 2025, all Garnier packaging will be either reusable, recyclable or compostable.
By 2022, all plant-based and renewable ingredients will be sustainably sourced.
By 2025, 100 percent of Garnier's new products will have an improved environmental profile.
By 2025, Garnier will use 100 percent carbon neutral industrial sites through the use of renewable energy.
By 2025 Garnier will have empowered 800 communities worldwide as part of its solidarity sourcing programme.
There is still a very, very long way to go when it comes to sustainability and mass brands, but it's a step in the right direction.
Image Source: Garnier