Glossier Skywash Sheer Matte Lid Tints Review With Photos
Glossier's New Skywash Eye Shadows Are Made For Lazy People Who Love Makeup
As POPSUGAR editors, we independently select and write about stuff we love and think you'll like too. POPSUGAR has affiliate and advertising partnerships so we get revenue from sharing this content and from your purchase.
Anytime Glossier launches a makeup product, it's all about ease, both in terms of application and aesthetic. Items like Cloud Paint and Boy Brow aren't about covering up; they're about enhancing what you already have and about slapping something on in seconds and looking and feeling great. Glossier's newest launch — the Skywash Sheer Matte Lid Tints (£15) — follows this same beauty ethos but with a little something extra for those of us who like a hint of colour in our lives.
The Skywash Lid Tints are packaged in long, skinny tubes and feature a long fuzzy, doe-foot applicator, both of which are more typical of a lip gloss or concealer than an eye shadow. Simply dab the pigment onto your lids, or trace the doe foot along your lash lines (it's thin enough), and you're out the door.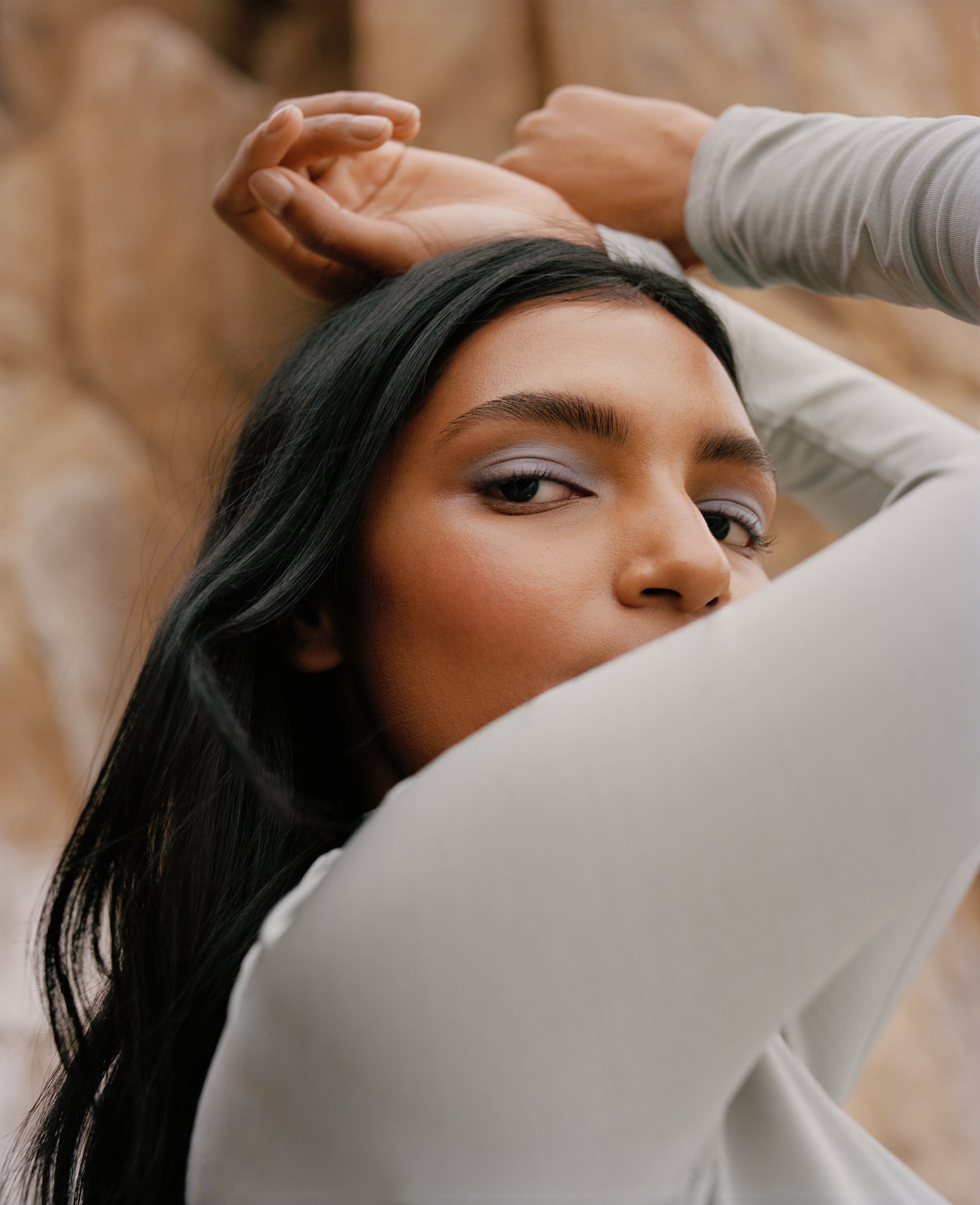 Image Source: Glossier
What really makes the Skywash shadows so easy to apply, however, is the formula itself — it gives you the soft, diffused look of powder but without having to faff about with brushes and lots of blending. Straight out of the tube, the pigment starts out as a cream, quickly drying down to a powder with a semiopaque, matte finish that provides a whisper of colour on the eyes. The formula isn't meant to be superpigmented and opaque, so if that's what you're after, this is not the cream shadow for you.
You've got about 15-20 seconds until this cream-to-powder transformation takes place, and then the formula doesn't move from where you placed it. After that, you'll need more than water and a little rubbing to remove it (take it from me, I tried to take it off at work before Pilates, sans makeup remover, and it was an impossible feat).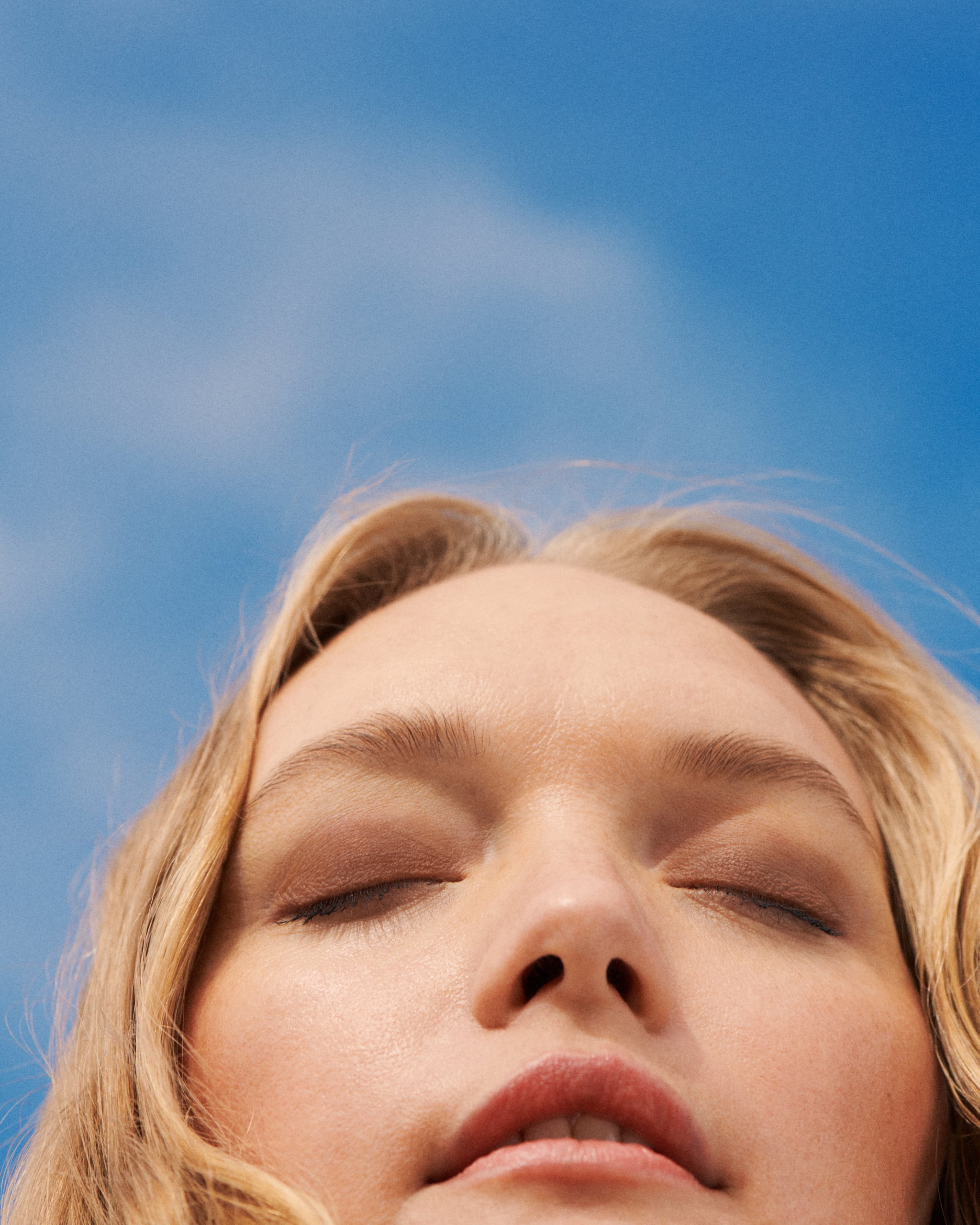 Image Source: Glossier
The Skywash formula comes in seven shades that the brand explains are inspired by "unglazed pottery, David Hockney paintings, and [American] Southwest landscapes" — think Antelope Canyon in Arizona, Zion National Park in Utah, or White Sands National Park in New Mexico (and if you're unfamiliar, a quick search on Instagram of these places will provide more than enough examples). There's Lawn (a sheer lime green), Pool (a cornflower blue), Pebble (a pink-tinged taupe), Terra (an apricot hue), Echo (a warm, medium brown), and Palm (a golden beige).
Personally, I like Pool, which has just a tinge of gray to it to give the pastel blue hue a bit of an edge. It looks great blended like a cloud all over the lids and up over the creases and paired with lots of mascara. I also like Pebble, which on pale/fair skin adds just a hint of shadow to the lids, with the additional benefits of brighting up the eye area and disguising veins and discolouration, POPSUGAR associate editor Tori Crowther adds after trying it.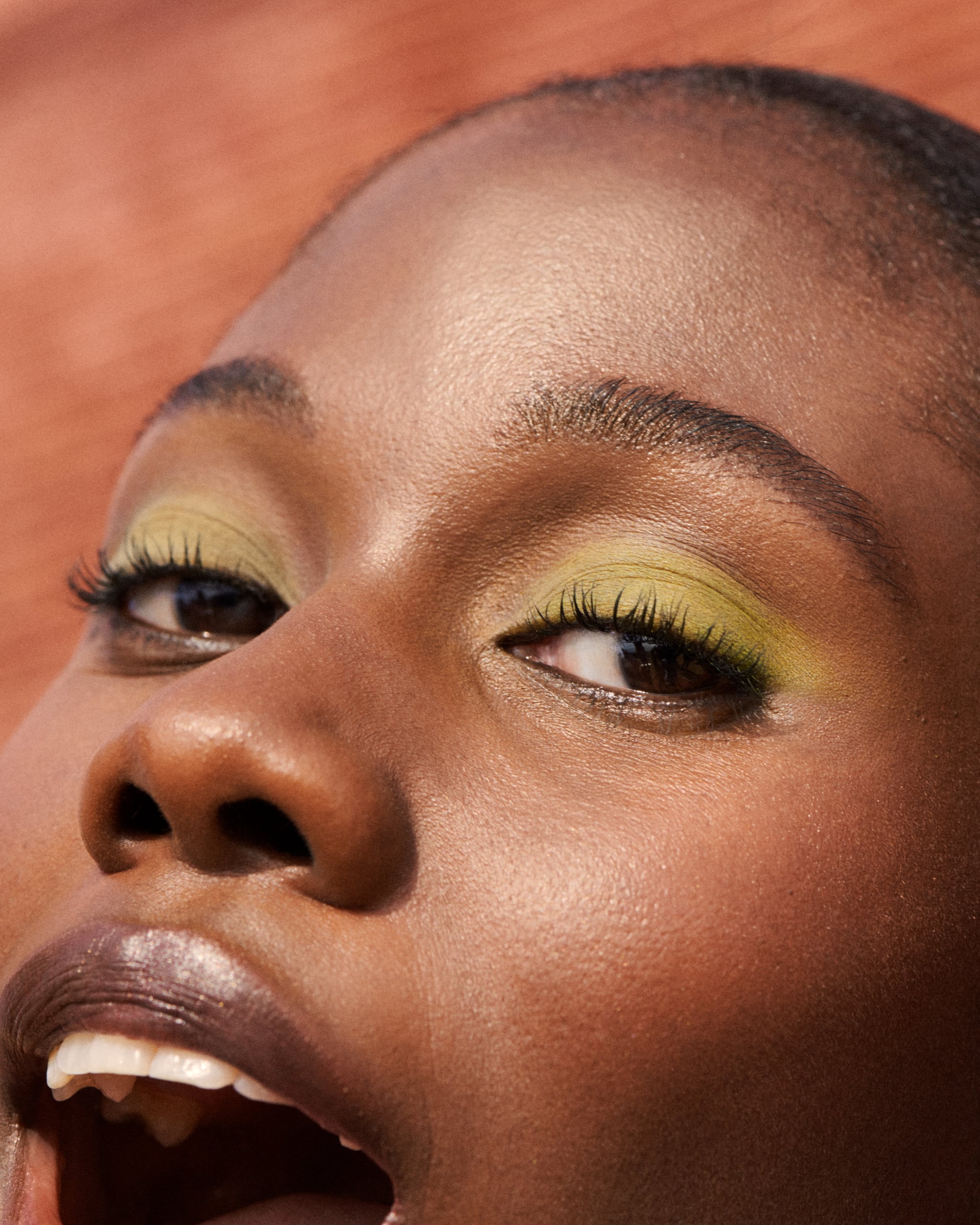 Image Source: Glossier
As for the wear time, I applied the shadow at 8 a.m. before heading to work, and it remained steadfast for most of the day. It's not magic though, so it will start to break down and crease after six hours or so. Another thing I learned during my trial of the formula: it's better to dab the formula on your lids with the applicator and then tap it with your finger to blend out the pigment. Spreading it with your finger tends to move the pigment around a lot and really sheers it out, which if that's what you want is great, but if you want it to have a little more oomph, I'd suggest the aforementioned tapping method.
Glossier Skywash launches on 25 Feb. at glossier.com and retails for £15, or you can purchase a duo for £25. Keep reading to see and shop all the hues, as well as see what it looks like in real life.