Are Hair Salons Closing Due to Coronavirus?
Are Hair Salons Also Closing Down Due to the Coronavirus?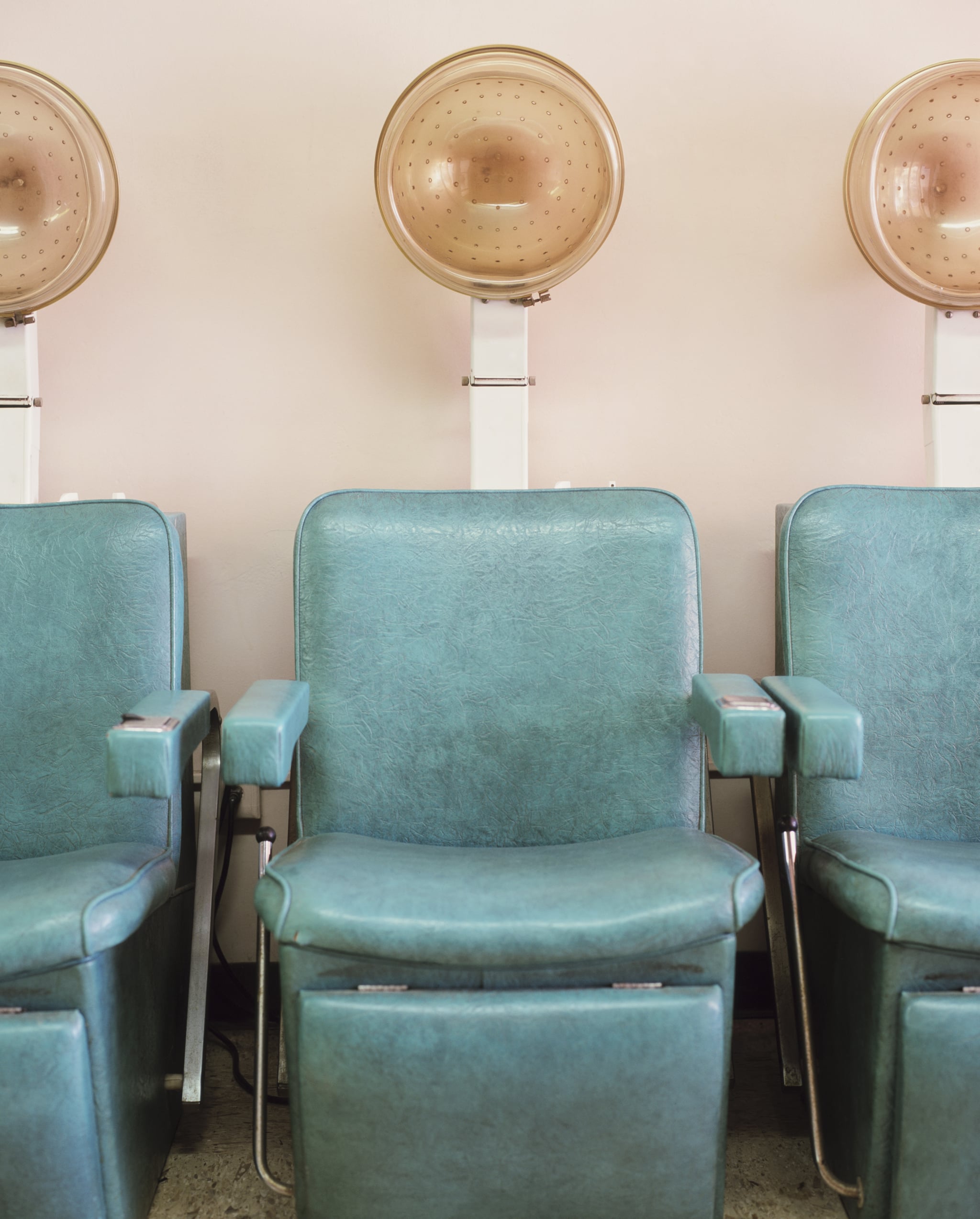 Updated 20th March, 2020: In the Prime Minister's daily address to the nation on Friday, 20th March, Boris Johnson announced that nightclubs, theatres, cinemas, gyms, and leisures centres "are too close tonight … and not to open tomorrow." The mandatory closures will be reviewed on a monthly basis as the situation around the Coronavirus is monitored. "For now, at least physically, we need to keep people apart," he added, continuing that "the more effectively were follow the advice we are given, the faster this country will stage both a medical and an economic recover in full."
There is a full list of businesses that are being told to close beyond the ones mentioned above, which can be found on gov.co.uk. On that list are "spas, wellness centres, and massage parlours," and while hair salons aren't explicitly mentioned, it's safe to assume that they fall under the "spa" category, as they require the same close physical contact with others.
The government also urges "everyone to stay at home unless they need to get essential supplies such as food and medicines," and to only travel if absolutely necessary. "While public transport won't stop, this should only be used for essential travel — for example by key workers to travel to and from work," the press release on gov.co.uk states. Our recommendation: even if you might desperately want a trim — and your salon of choice decides to remain open (although most of have decided to close, especially in London, until further notice) — with so many people's wellbeing at stake, a haircut or root touchup in a non-essential that can certainly wait.
Original Post: With the majority of the world practicing social distancing — that is, following the government recommendations of staying home, washing your hands regularly, and refraining from large gatherings to avoid catching or spreading the coronavirus — you might be wondering how that will impact service-oriented businesses, particularly hair salons and other beauty stores.
Following the Cobra meeting and Boris Johnson's announcement of nationwide recommendations on 16 March, to avoid large gatherings, and gatherings in smaller public spaces such as pubs, cinemas, restaurants, theatres, bars, and clubs, one could argue that hair salons, depending on their size, can fall into either category. Plus, it doesn't get much physically closer than the space between you and a hairstylist. So while nearly all hair salons are still open across the country for the time being, odds are that won't be the case for long.
Barring a mandatory government shut down — similar to what's been done in parts of Europe and major cities in the US — for now, it's up to each salon to determine whether or not they will remain open here in the UK. Bleach London, for instance, announced early on in the pandemic that they would be temporarily closing not just the company's head offices, but the salons as well. "We will be reaching out to clients that have salon appointments booked with us, and will happily refund deposits for cancellations during this time," a statement reads on Bleach London's website. Similarly, Samantha Cusick London, a salon located in Notting Hill in London, announced they'd be shuttering until 26th March, "however given how quickly updates and changes are coming from our government this could change," the owner said in a statement via email, adding that "temporarily closing is what feels right for us to do as a business and as part of a larger community."
Famed hairstylist Larry King — who initially split his staff in two to reduce the amount of people in the salon at one time — decided on 19th March to close his doors until further notice. "We never thought in a million years we would get to the point we're at now and it is with great sadness that we have made the decision to close both our [London] salons as of 6pm today until further notice," King wrote in a message on his Instagram account. "This is of course not an easy decision but the health and well-being of our team is absolute priority."
For the hair salons in the UK that are still open, salon owners and CEOs are taking extra precautionary measures to keep both their staff and customers safe until further measures by the government are announced. On Hersheson's website, when you try to book an appointment at one of the salon locations, you receive a pop-up message from founder and CEO Luke Hersheson, explaining the measures the salon is taking to keep everyone safe. While they're accepting bookings as usual, "we're asking any team member or customer to stay at home if they feel ill in any way," the message reads. They also reassure they are performing daily deep cleans in the salon and encouraging everyone who enters the space to wash their hands regularly with soap and water for at least 20 seconds.
Our best advise for now? Call your salon directly to find out how they are handling the situation. And of course, if you do decide to book an appointment, it's crucial you follow necessary hygiene protocols set forth by public health officials. Nothing is worth getting yourself or someone else sick with the coronavirus — not even a really good hair day.
Additional reporting by Kelsey Castañon
POPSUGAR aims to give you the most accurate and up-to-date information about the coronavirus, but details and recommendations about this pandemic may have changed since publication. For the latest information on COVID-19, please check out resources from the WHO, the NHS, and GOV.UK.