how to get Jamelia's glowing skin
How-To: Jamelia's Gorgeously Glossy Skin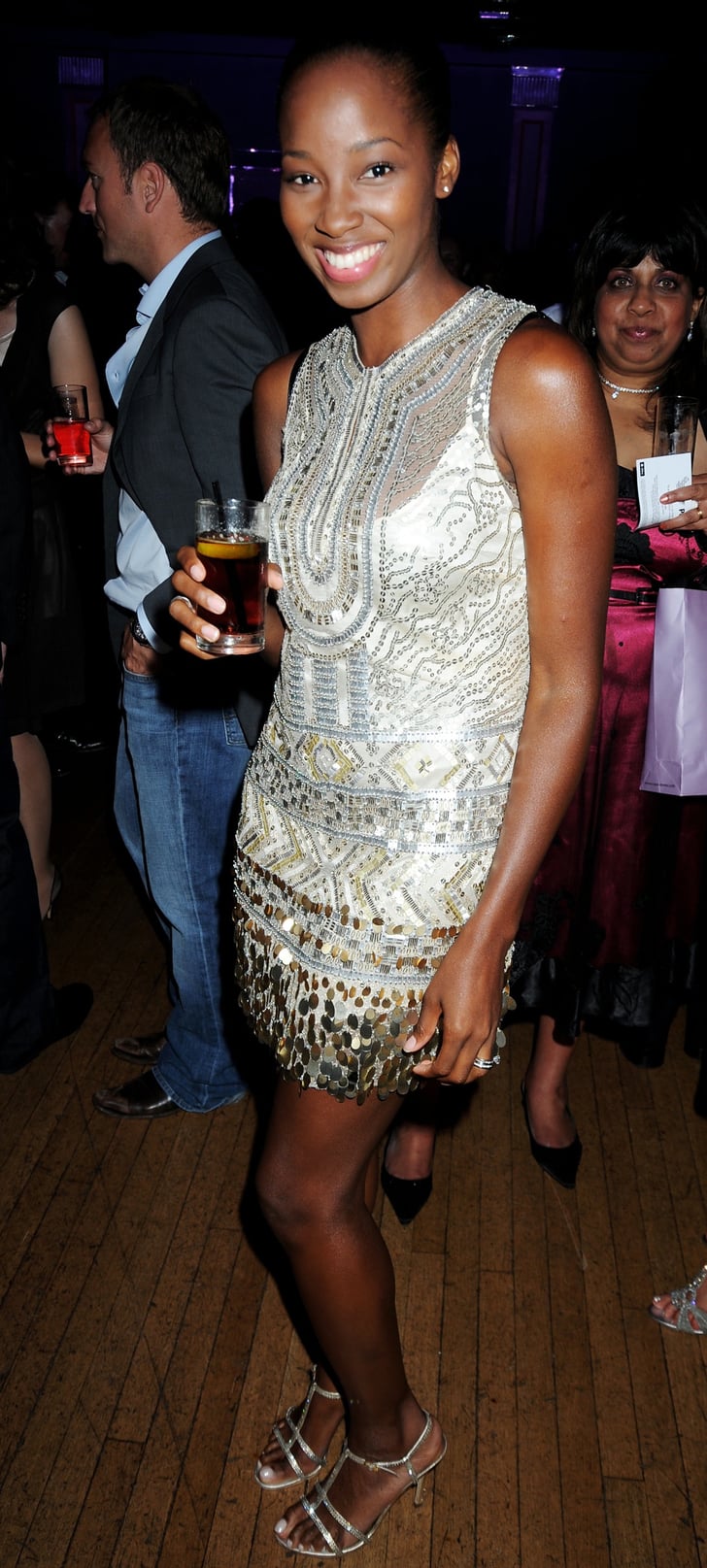 Jamelia looked gorgeous and glowing at last night's Formula 1 party. My girl Pop UK has all the gossip and pictures.
Of course her flawless complexion could just be down to newly wedded bliss, with her new footballer husband, but what really caught my attention was her perfectly toned limbs, that looked almost luminescent, and super shiny shoulders.
Here's how to mimic her glow:
Black skin can often be very dry and needs regular exfoliating to make it shine. Try Boots No 7 Body Polish, (£9.25), every other day, or every day if your skin needs it.
Use a very rich body cream, such as Elemis Vitamin Rich Body Lotion, (£21) every morning and night. I know that seems like a lot, but the tone and texture of your skin will really improve, after just a week of this routine.
For everyday, a body lotion with a hint of iridescence will really make dark skin gleam. I like Palmers Cocoa Body Gloss, (£3.14).
For special occasions, highlight shoulders and toned arms by dotting just a tiny bit of MAC strobe cream, (£19.50), onto your skin, and rubbing it in well.
To add curves to skinny arms and legs, focus the shimmer on the backs of calves, front of thighs and the cleavage. To slim down limbs, simply add shimmer to the bones – so fronts of the calves, straight down the arms and across the collar bone.