how to get Sienna Miller and Kate Moss messy hair
Hair How-To: Sienna Miller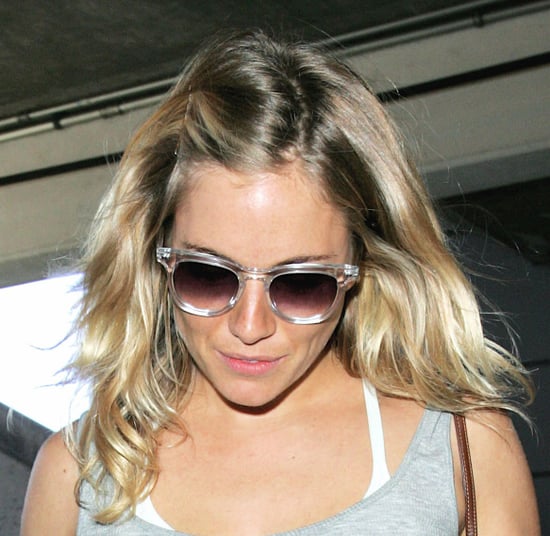 Ever noticed how all our national style icons have messy hair? Kate Moss, Sienna Miller and Alexa Chung all have artfully scruffy barnets. Not-too-perfect hair stops you looking overdone when your makeup is polished and you're wearing this season's Lanvin-esque, bright silk dress. Just to go down the pub in. Or maybe that's just me...
Keep your hair looking undone, and more than a little unkempt, with these quick tips:
Rough blow dry hair after washing. You don't need a brush, just use the dryer with your fingers. Tip your head upside down if you need more volume.
When hair is about 90% dry, ruffle it up with your hands whilst blasting from different directions with the dryer for a more natural, messy look.
Add texturiser to the ends, such as Bumble & Bumble Surf Spray, (£16), to make the hair less fluffy
Sienna and Kate generally look like they don't brush their hair too often. It's an obvious point but go easy on the brushing and let your hair get a windswept look – (not too tricky in this weather!) Wearing sunglasses on the top of your head, or a pin to the side like Sienna, also ruffles up the hair. This creates temporary layers around the face and looks suitably dishevelled.