How Long Do Protective Styles Last?
Wearing a Protective Style While Staying at Home? Here's How Long You Can Wear It
As POPSUGAR editors, we independently select and write about stuff we love and think you'll like too. If you buy a product we have recommended, we may receive affiliate commission, which in turn supports our work.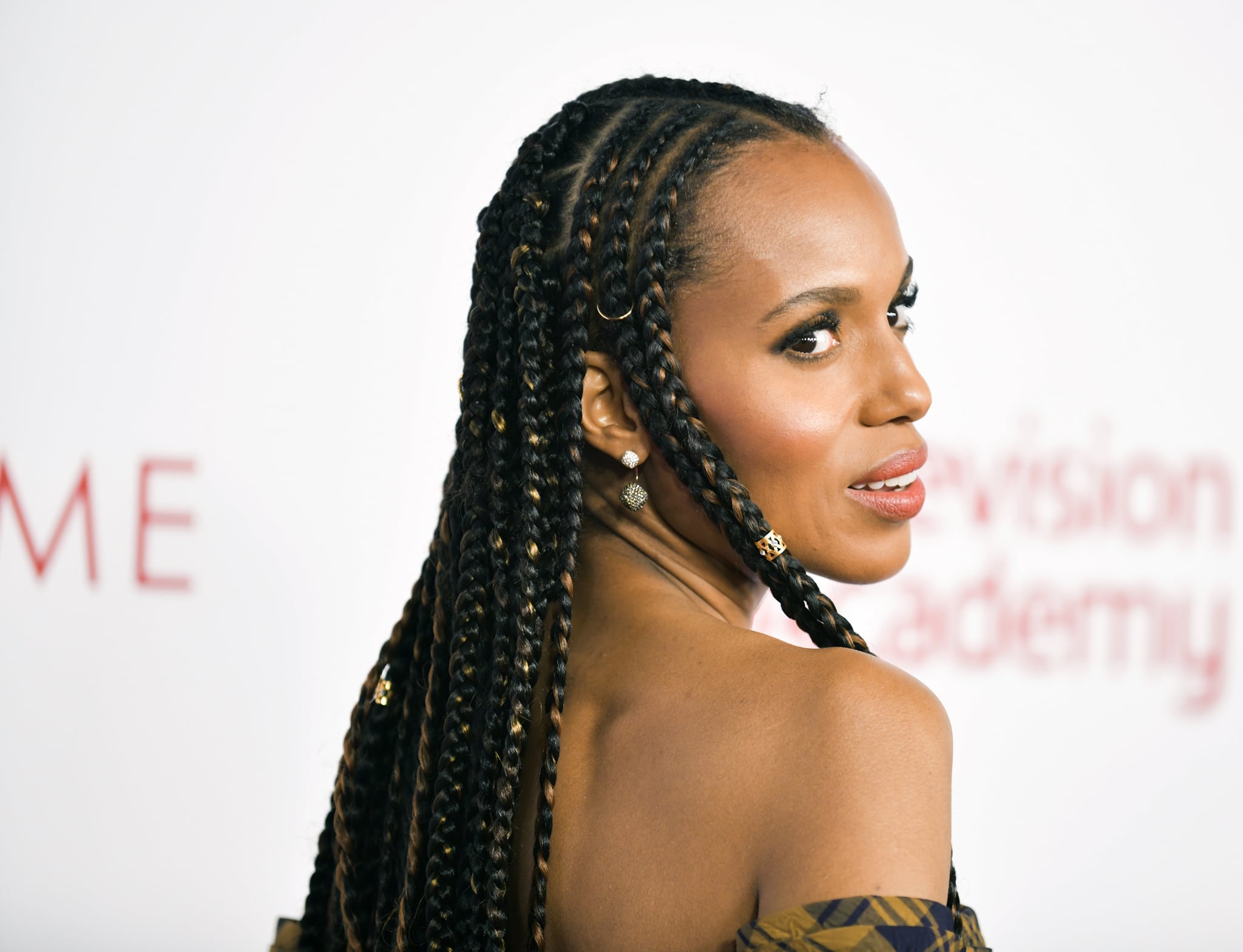 We'd be hard-pressed to think of a more convenient style to wear when you can't make a salon appointment than braids. Protective styles give you the option to tuck away your ends and lay off your natural hair for a few weeks at a time so you don't have to worry about manipulating or styling it every few days — although that isn't where the work stops. It's just as important for you to maintain the style at home, and that includes knowing when it's the right time to take them out.
"Typically, I give protective styles a lifespan of one month, two months max if absolute necessary," celebrity hairstylist, Ursula Stephen, told POPSUGAR. This is because, like the skin when wearing makeup day after day, your hair could use a minute to breathe sometimes. On top of that, it also needs to be washed and moisturised regularly, and while there are ways for you to do that while wearing braids, you just can't cleanse your scalp as thoroughly when it's covered up as you could when your hair's in its natural state. Giving these styles one to two months will make your hair less susceptible to breakage and loss once you take them out.
In the event that you need to extend the life of your style, Stephen recommends keeping your hair as moisturised as possible. "To extend a protective style by a couple of weeks, continue to give your hair love and attention by feeding the new growth with hydrating products so the hair doesn't get dry," she said. "The longer you keep these styles the dryer the hair becomes. Dryness leads to breakage and breakage leads to hair loss. I'd recommend doing periodic washes to keep your scalp clean and hair moisturised."
To wash your braids, ORS Herbal Cleanse Dry Shampoo (£4) is a water-based formula that comes with a nozzle that makes it easier for you to target only your scalp. Once that's done, it helps to follow up with a conditioner like Hask Biotin Boost Conditioner (£5). For this step, you can mix the conditioner with equal parts water in a spray bottle and spray the products from your roots to your ends. To add in even more moisture, trying sealing your hair with a light oil like jojoba or grapeseed.
Image Source: Getty / Rodin Eckenroth