Good Hair by Charlotte Mensah: How to Grow Out Afro Hair
Good Hair: British Hairstylist Charlotte Mensah's Best Tips For Growing Afro Hair From Her New Book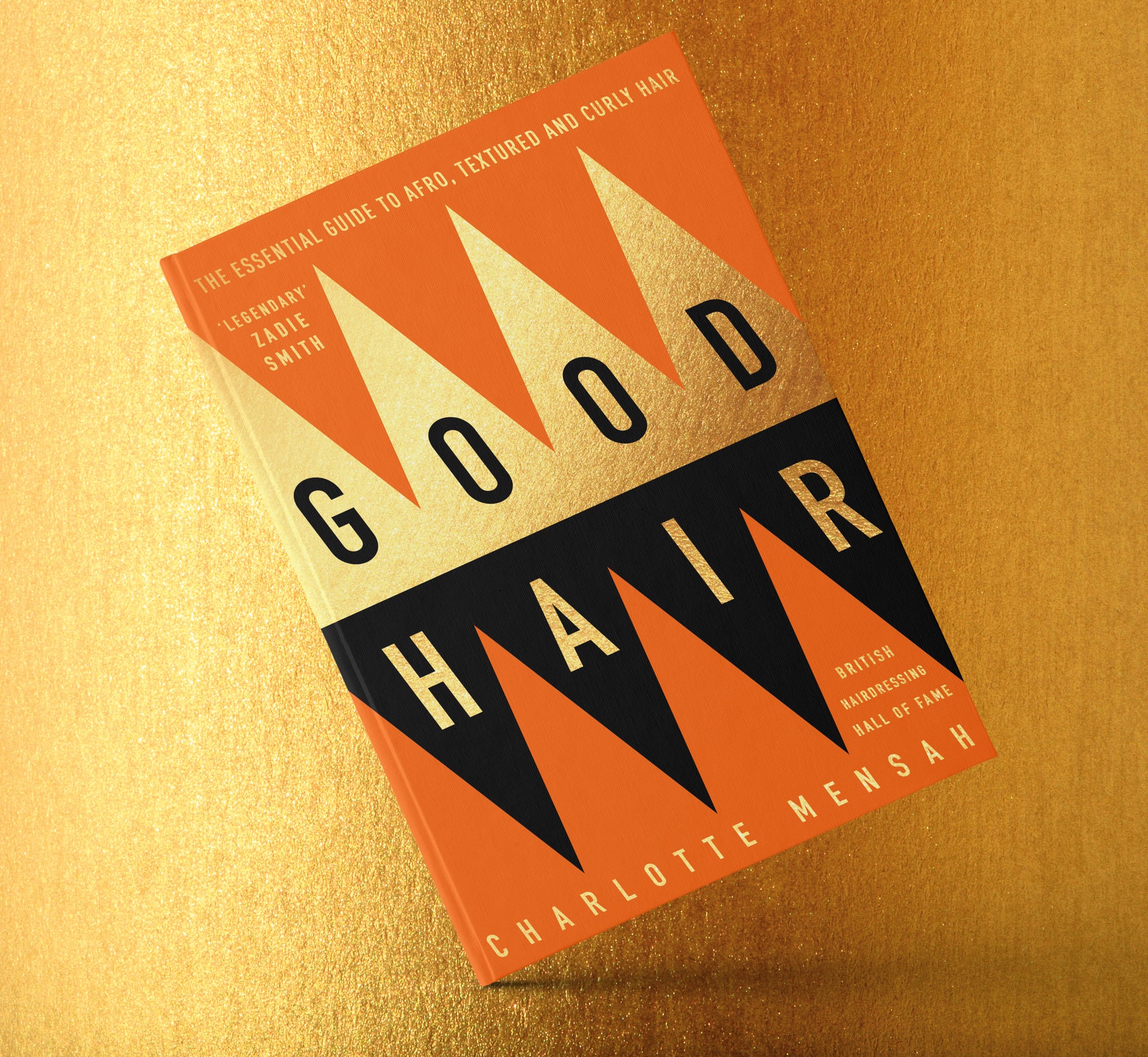 Multi-award-winning hairstylist Charlotte Mensah is not only the top name in Black British hair care, she's also one incredibly impressive businesswoman. After maintaining the success of her Hair Lounge salon located on London's Portobello Road, and launching a top-selling range of Manketti Oil haircare products, Mensah released her first book that is bound to be a bestseller. Good Hair: The Essential Guide to Afro, Textured and Curly Hair is filled with everything you need to know about loving and living with your natural hair — and we got a sneak peak of Mensah's best tips for growing long and healthy curls, coils, and kinks.
How To: Grow Your Hair Out
Although nutrition, hormones, and genetics are the biggest determinants for length and thickness, here are five takeaway points to consider for optimal haircare and growth.
Moisturising
Afro hair textures often become dry and brittle because the sebum produced by the scalp cannot reach the ends of the hair. The use of good-quality hair oils and butters helps to prevent breakage and keeps the hair hydrated. Shampoos and conditioners made to moisturise the hair are also integral to hair health, as are occasional deep treatments for added penetration. Don't forget the scalp while moisturising, making sure to massage with one or two drops of oil to get the blood circulating and to penetrate the roots. I also recommend product cocktailing to accommodate all the different textures of the hair. You will need to experiment with a combination of gels, oils, and mousses (and see how your hair responds) to create the perfect haircare regime for yourself.
Regular Trims
Regular trims prevent split ends, which cause the hair to tangle, thin, and break more easily. Hair that's trimmed will allow the hair to grow more readily. Women are often reluctant to have their hair trimmed because of length retention, but once the dead ends are removed, curls look and feel a whole lot better. Hair should always be trimmed by a professional in a reputable salon; otherwise, you risk cutting off too much of your own hair, especially at the back, where it's difficult to see.
Minimal Heat and Chemical Treatments
The use of heat and chemical treatments is automatically damaging to the hair, especially with repeated and frequent use. When possible, Afro hair should be dried naturally. If heat is required, try, and use a low setting for blow dryers and flatirons, and save this kind of drying for special occasions and salon visits. Chemical treatments such as relaxers should be avoided, especially for long-term hair care, and other ways of styling the hair should be considered in their place. Although colouring the hair provides a change in look or an option for covering grey hairs, colour treatments should be applied only occasionally, especially if you're thinking about the longevity and health of your hair.
Caution With Protective Styles
Although protective styles are important for length retention, for preventing excessive manipulation, and are excellent for the autumn and winter months, they can be harmful to the scalp if certain styles are applied with force or are kept in for too long. Our natural hair needs periods of rest from styling, and this includes looks that involve braiding, twisting, and weave applications.
Nighttime Protection
Tossing and turning in the night creates dry and brittle hair, not to mention excessive tangling, especially if sleeping with cotton pillowcases, which suck moisture from the hair. In order to keep the hair hydrated, it's important to wrap your hair in a silk scarf before bed or to sleep with a silk pillowcase. I often suggest investing in a good scarf, which can be tied around the perimeter of the head, keeping the edges moisturised and smooth. Women with curlier curls can use the pineapple technique, gathering the hair up in the shape of the fruit and tying the scarf around the head.
This extract is taken from pages 200-202 of Good Hair: The Essential Guide to Afro, Textured and Curly Hair (£15) by Charlotte Mensah available for purchase on Thursday, 29 Oct.