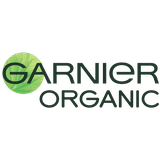 Skin looking stressed? We've partnered with
Garnier
to share the sleeping oil that will help it chill out.
Beauty experts have waxed poetic about the common mistakes you could be making that contribute to your lacklustre complexion. See: always forgetting to wash off your makeup or eating too much sugar. But there are other, less obvious culprits you should be aware of, too.
Kind of like you on a deadline, your skin can get very stressed out. How? Things like a lack of sleep, pollution (smog, UV rays, weather changes, etc.), and, yes, actual emotional stress can affect your skin negatively. Luckily, there is a simple way to defend your skin against these. Ahead, discover the three things upsetting your skin that you probably didn't know about and the one solution that may help you manage.
It's not a deep, dark secret that getting a good night's sleep is good for you, but did you know how crucial it is for your skin? While you sleep, your skin basically begins its recovery mode, which is when the cell regeneration process goes into overtime. This is why applying certain products at night can be so important. But when you don't get enough sleep, you're not allowing your skin to reach its full glowy and youthful potential.
Ever since we were young, we've been taught that pollution is hurting Mother Nature, but do you know how negatively it can impact your skin? Although more rural areas aren't likely to deal with as many environmental aggressors, things like cigarette smoke, vehicle exhaust, and factory emissions can specifically affect city dwellers in a powerful way. A lot of these air pollutants generate free radicals, which can accelerate the ageing process, essentially robbing your complexion of its radiance.
Have you ever been really stressed out and noticed your skin appeared a little different than usual — which ultimately forced you to worry and stress even more? Yep, it's a vicious cycle no one deserves but many of us struggle with at some point, if not regularly. When you're stressed out, your body releases inflammatory chemicals that can potentially upset your skin and may result in dullness, spots, fine lines, and a tired-looking complexion.
According to consultant dermatologist Dr. Justine Kluk, all of these physical stressors can lead to a faulty skin barrier and a high risk of dryness but can be prevented by the Garnier Organic Hemp Sleeping Oil. Think of it as a weighted blanket for your upset skin. While the hemp seed oil provides instant hydration, the vitamin E actually mimics your natural skin barrier to provide as much protection as possible. Even if you don't get enough sleep, the hemp seed oil can help nourish skin long after you wake up, while the latter antioxidant can help fight against free radicals from air pollutants.
If the sleeping oil has you covered at night, you can rely on the Garnier Organic Hemp Gel Cream during the day. Not only can it provide 48 hours of hydration, but it can also contribute to your long-term skin health if used daily. Similar to its sister oil, the gel cream helps your skin combat external aggressors as well as the results of a bad sleeping habit. And even if you can't manage your stress levels on a daily basis — which is totally fine! — both the sleeping oil and gel cream can make up for any lacklustre responses from your skin.