How to Recycle Used Hair Extensions and Wigs
Wondering Where to Recycle Hair Extensions and Wigs? We've Got You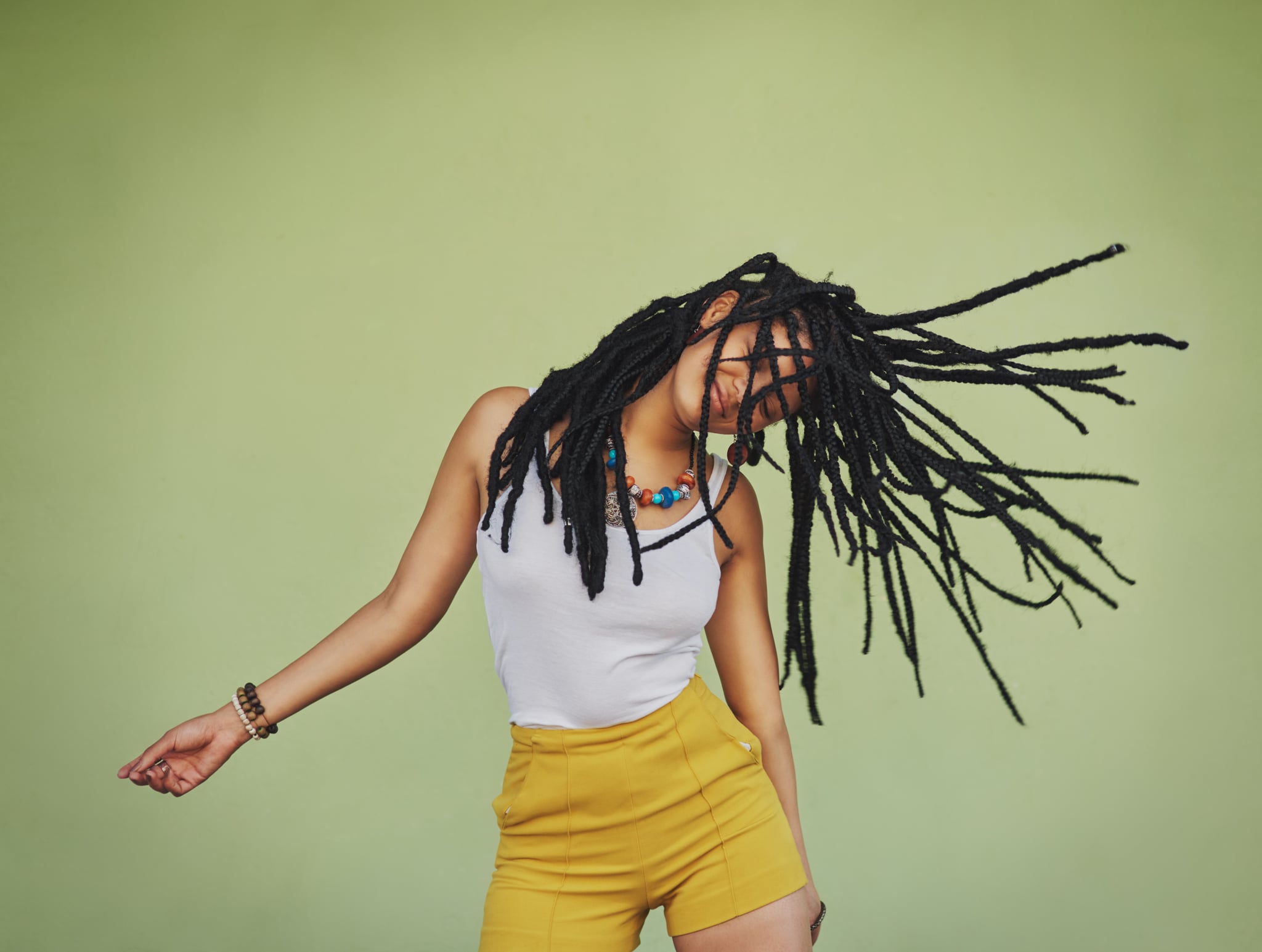 Hair extensions, wigs, and weaves are the easiest way to experiment with a brand-new look. But if you frequently switch up your hairstyle, then you might be wondering how to dispose of human-hair wigs or synthetic hair extensions once you're done with them. Instead of chucking them in the bin, we recommend checking out the various options available for revamping and responsibly recycling your once-loved hair pieces.
How to Recycle Synthetic Hair Extensions and Wigs
Synthetic hair extensions and wigs are made of low-grade plastic fibres — usually acrylic, polyester, or polyvinyl chloride (PVC) — that are heated and then strung into very thin strands to resemble the texture of human hair. Synthetic hair may be flame retardant and more cost-effective than human-hair pieces, but it is not designed to be worn for long periods of time. The chemicals used to make synthetic hair pieces can irritate the scalp, and because the plastic fibres are styled through an industrial process, it is very difficult to refresh synthetic wigs and weaves to their original quality.
If you frequently wear wigs, we'd recommend investing in human-hair wigs instead of synthetic, because they are longer lasting, better quality, and nonirritating for those with sensitive scalps, in addition to being better for the environment and more cost-effective in the long run. If you enjoy braiding your hair with kanekalon braiding hair, then once you're done you can either refresh the hair and reuse it for another braiding session, or dispose of the hair through a plastic recycling facility available in your area.
Revamping Synthetic Hair: Before you recycle synthetic hair, consider revamping it yourself with Dimples' affordable range of synthetic haircare shampoo, conditioner, fibre oil, and hairspray, retailing for £7 each on Additional Lengths.
Recycling Synthetic Hair: Synthetic hair, whether it's made of acrylic, polyester, or PVC, is not easily recyclable in the United Kingdom because we lack the machinery required for breaking down and reusing these types of flame-retardant plastic polymers, according to a specialist from the British Plastics Federation. Instead of adding your synthetic hair waste to your general recycling for collection, it's best to take it to your council's household waste recycling centre, or invest in one of TerraCycle's zero-waste boxes for proper disposal.
TerraCycle: TerraCycle is a specialist, private recycling company based in the United States that disposes of hard-to-recycle materials like synthetic and human-hair extensions and wigs. The company offers a zero-waste hair box (£72) to collect all types of hair pieces — human hair is used for compost in gardens, and the plastics in synthetic hair are turned into plastic polymers fit for reuse.
It might a bit expensive for private recycling, but the smallest box fits a lot of hair. We would recommend splitting the cost with fellow hair enthusiasts or encouraging your local hair salon to offer its own hair recycling scheme with TerraCycle. If you don't fancy paying extra shipping fees for a zero-waste hair box, then you have the option of trying TerraCycle's zero-waste beauty box (£119), or the zero-waste all-in-one box (£145) that are readily available in the UK.
How to Recycle Human-Hair Extensions and Wigs
Human-hair wigs, weaves, and extensions are made of natural fibres, which means that they are easily reused and revamped. There are companies that offer revamping services for wigs, like The Wig Bar, as well as services like Additional Lengths that offer recycling schemes through partnerships with human-hair recycling experts in the United States.
The Wig Bar: This London-based company offers revamping services for wigs and hair extensions, ranging from £15 for refreshing clip-in hair extensions to £200 for repairing or changing a wig cap.
Additional Lengths: British hair extension supplier Additional Lengths partners with American hair recycling organization Matter of Trust to collect human-hair extensions and wigs free of charge, and it turns them into hair mats and hair booms/bags to clean up oil spills.