How to Remove Stomach Hair, According to Pros
The Best Ways to Remove Stomach Hair, According to Pros
As POPSUGAR editors, we independently select and write about stuff we love and think you'll like too. If you buy a product we have recommended, we may receive affiliate commission, which in turn supports our work.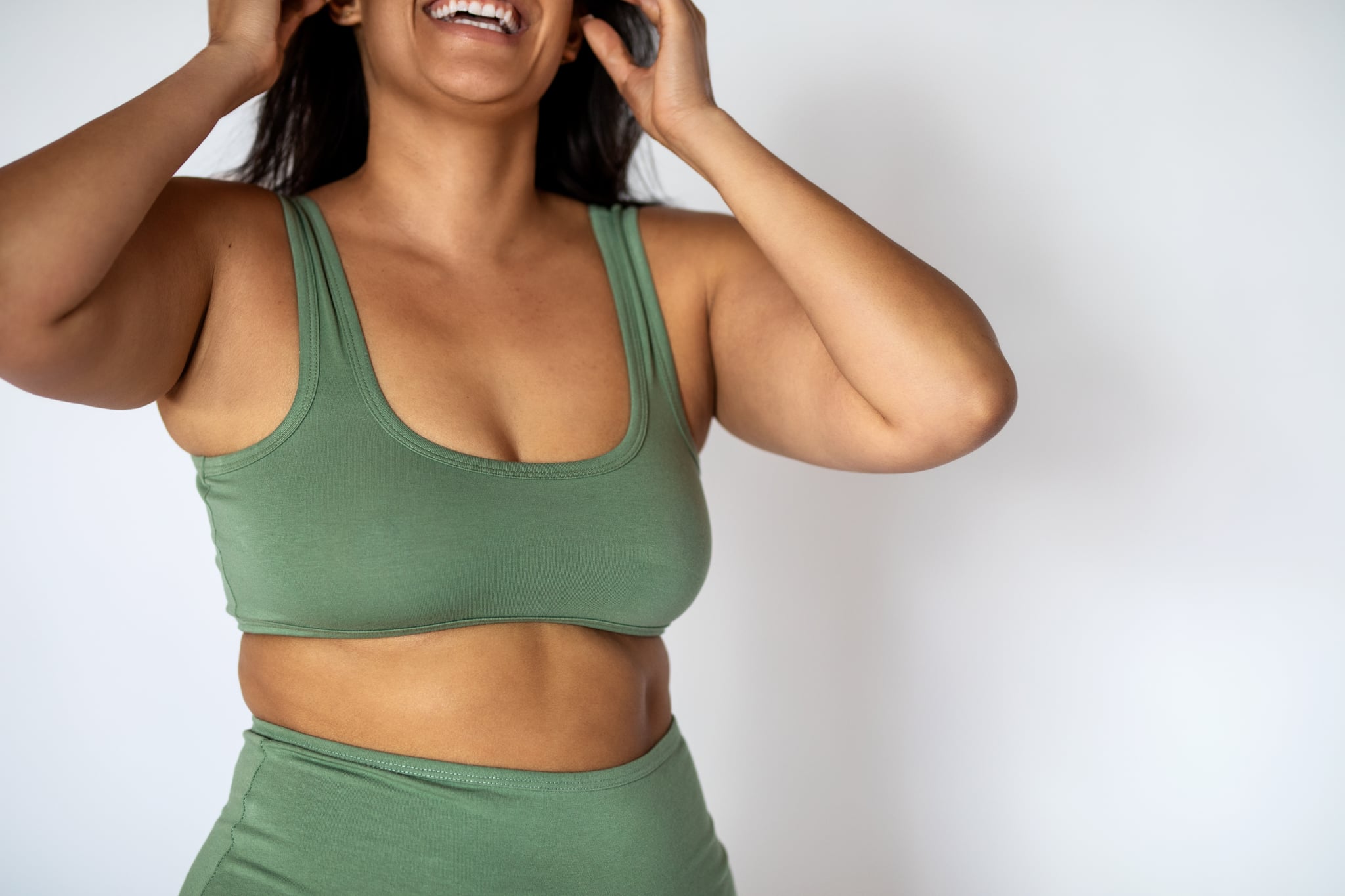 Body hair: everybody has it, but some of us like to get rid of it (and both choices are OK). If you're of the party who'd rather be hairless, you've probably asked yourself the following questions a million times: How should I remove it? Shave? Wax? Splurge on laser hair removal? Try sugaring? The hair-removal options are plentiful, and that goes for removing hair anywhere on your body, stomach included.
Although many people don't like to talk about it, hair on your stomach (or chest, or toes, or face) is common. If you do have some hair on your stomach, like around your belly button, chances are one or both of your parents do as well. "The two things that control most of our hair growth are our genes (family traits) and our hormones," board-certified dermatologist and founder of SkinTour.com Brandith Irwin, MD, previously told POPSUGAR.
The best way to remove stomach hair comes down to your personal preference. To find the right hair-removal method for you, keep reading.
Shaving to Remove Stomach Hair
Shaving is a quick and easy way to get rid of stomach hair with immediate results — all you need are a razor and some shaving cream. But to make the process go smoothly, both literally and figuratively, don't rush. "Although tempting, resist the urge to shave immediately after entering the shower," Jessica Carless, PhD, senior scientist of research and development at Joy+Glee, told POPSUGAR. "Allow the hairs on the stomach area to get wet for a minute or so, as this allows for your skin and hair to soften for a clean and closer shave."
You know what's also tempting when you're in a rush? Getting right to it without the right prep. For a close, clean shave, gently exfoliate with a body scrub beforehand. "To avoid razor bumps and irritation, it's important to prep the skin with a shaving cream or gel," Carless said. And make sure you have a good razor, like the Joy+Glee Joy Razor Handle and 2 Blade Refill Cartridges ($9). For shaving cream, try the Eos Shea Better Shave Cream ($3).
After your shower or bath, be sure to moisturise your stomach with a soothing body moisturiser, like the Summer Skin Nourishing Body Lotion ($26). To prevent ingrown hairs, continue to moisturise the skin in the days following and exfoliate gently. The Lord Jones Bump & Smooth CBD Body Serum ($60) is a body serum that will also help prevent a buildup of dead skin cells and allow for smooth regrowth.
Unfortunately, the results from shaving don't last very long, but given that you can do it whenever you're in the shower, it's something you can do without hassle again and again.
Waxing to Remove Stomach Hair
Waxing is a common way to remove unwanted hair on the body. It's something you can do at home with premade strips or a kit, or you can see a professional. "Waxing removes the hair at the root, so you can be hair-free for up to 28 days," Carless said. It depends on how fast your hair naturally grows, but you can expect to be smooth for at least a couple of weeks.
To start, make sure your skin is clean and dry — waxing postshower is best — and always read the instructions. "For best results, make sure the hair is between 2mm and 5mm long, so about the size of a grain of rice," Carless said. "If your hair is longer than that, you'll want to trim it down first so the wax can really do its thing."
You should apply the wax in the same direction of the hair growth and remove it in the opposite direction. "Hold the skin taut with your other hand and — take a deep breath — swiftly pull the strip off the skin," Carless said. "When skin is held firm, there's less tugging and thankfully less pain and redness."
Try the Flamingo Body Wax Kit ($10) or the Nads Original Hair Removal Gel Kit ($13).
Sugaring to Remove Stomach Hair
Sugaring is different from waxing — it uses a mixture of sugar and lemon water to create a paste that removes hair in the direction of growth (the opposite of waxing). The mixture is usually room temperature, as opposed to hot like regular wax, and gentler on the skin (some people also say it's less painful, but that's subjective).
"After a long winter under wraps, the stomach area usually has a lot of dead-skin buildup," said Salome Sallehy, founder of Sugar Sugar Wax. "Sugar waxing is a great way to slough off the dry skin along with the hair and fuzz." You can do it at home or visit a salon that offers sugaring to get some help from a professional.
To use sugar wax to remove stomach hair at home, Sallehy recommended you start with the area below the belly button, because that's where the skin is the softest. "You'll want to apply the Glow Goop Sugaring Wax ($36) in the opposite direction of hair growth and remove it by flicking in the direction of hair growth," she said. "This is a classic sugaring technique, which is especially important to follow when hair hasn't been removed for some months."
The results of sugaring, when done properly, can last four to six weeks. "By removing the hair in the direction of hair growth, you'll avoid breaking the hair and get to enjoy the smooth skin for longer," Sallehy said.
The biggest mistake people make when sugaring at home is overheating the wax — it should feel gooey and malleable but not runny. If you're worried about regrowth as we head into summer, sugaring is actually perfect for that. "One of my favourite things about sugaring is that you don't have to wait for the hair to regrow fully in order to remove it like you do with waxing," Sallehy said. "As soon as the hair starts to become visible, around 1/8th of an inch, you can remove it."
Laser Hair Removal to Remove Stomach Hair
Another more long-term solution to stomach hair is laser hair removal. This is something that is primarily done at a salon, but there are at-home devices that allow you to try it at home. "Depending on your skin type, there are different laser-hair-removal technologies that we use in office and recommend," said Bertha Baum, DO, FAOCD, FAAD. "For at-home devices, my favourite is the SmoothSkin Pure Device ($330), which is a very smart technology IPL and is extremely fast – the whole-body treatment takes just 10 minutes with adjustable energy levels and three different modes (gentle, power, and speed)."
According to Dr. Baum, at-home devices may require more treatments, but they're more cost-effective than professional services. If you decide to try laser hair removal, in office or at home, just be sure you stick with it. "A common mistake I see often when patients start their laser-hair-removal sessions is that they do waxing instead of shaving," Dr. Baum said. "We want the patients to shave in between treatments since that doesn't remove the hair follicle (waxing does temporarily) and that way the laser will recognise the pigmented follicle."
Also, be sure to avoid sun exposure on the area in between treatments. "This is unsafe because you can burn, as well as delay the treatment goals since the treatment energy will have to be lowered."