How to Support Local Hair Salons During Coronavirus Outbreak
All the Ways You Can Support Your Local Hair Salon During the Coronavirus Outbreak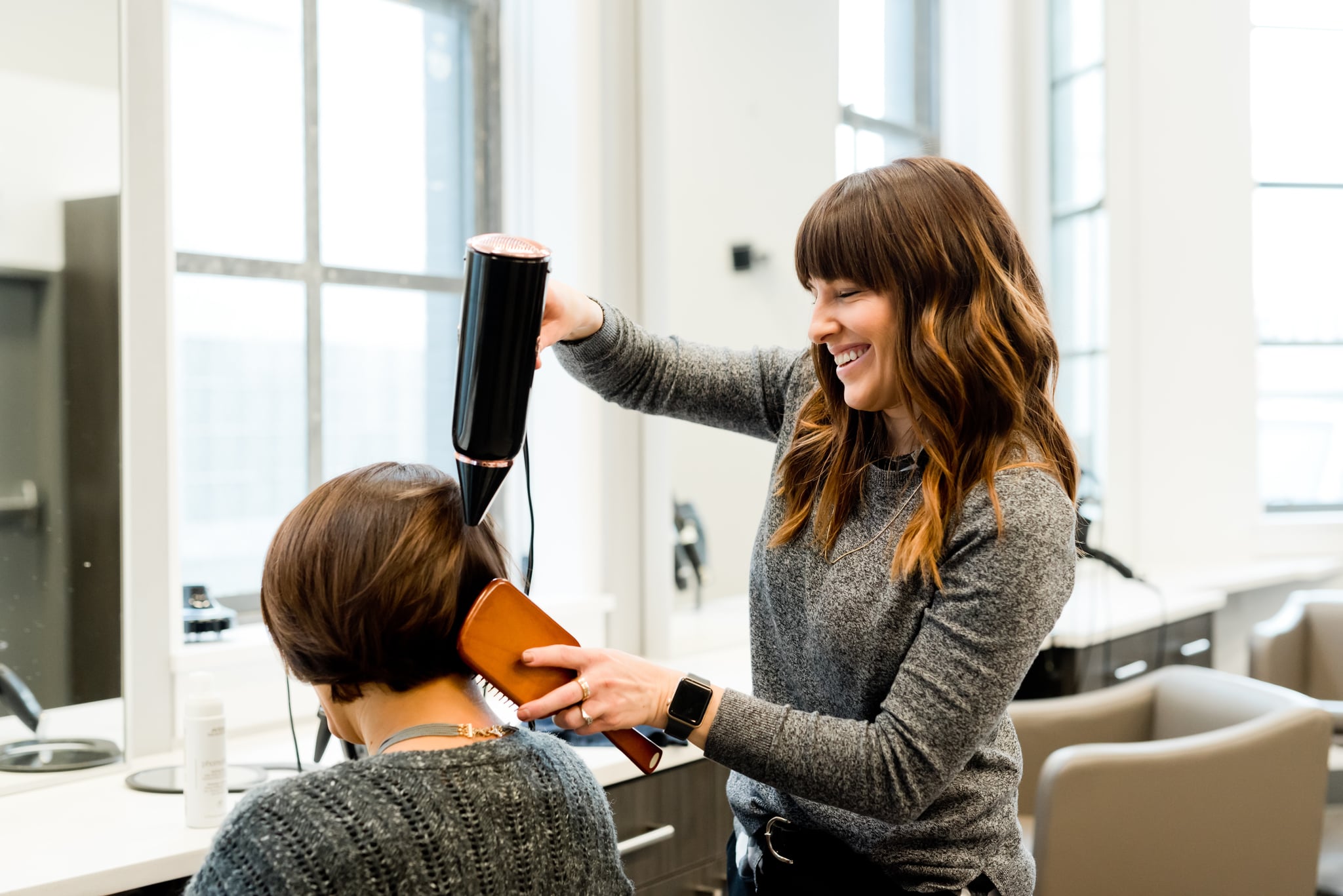 The novel coronavirus (COVID-19) has affected us all at some level and, whether you or your loved ones have become ill, or you're at home educating and entertaining children 24/7, we're all struggling in our own way. Those with small businesses like hair salons or self-employed workers like hairdressers have the worry of a lack of income to pay the bills, and the added stress of whether their businesses will survive the pandemic.
If you're fortunate enough to have a little spare time or money on your hands right now, there are ways you can support your local hair salon. In fact, many of the tips below can be applied to all types of small businesses, from your favourite restaurant that's closed its doors temporarily, to the nail salon you frequented BC-19 (that's Before COVID-19).
First, Sign This Petition
The British Beauty Council is recommending that everyone please sign this petition to help support the UK's hair and beauty salons. "The hair and beauty industry has been hit hard. We have worked for two weeks, sometimes through the night, to get clarity on what bail-out options there are for hairdressers and hair salons," they told POPSUGAR.
"Employed and self-employed workers have now been offered help from the government but many salon owners aren't getting any help," said Caroline Sanderson, salon director at Ego Hair Design in Scotland. "The majority of owner/managed limited companies are exempt from any 'real' government stimulus. Limited companies — there are 2 million in the UK, of which 891,000 are owner-managed businesses — are the forgotten group in the various stimulus packages and hopefully further lobbying will provide a rethink from the government."
The British Beauty Council patron, L'Oréal Professionnel, has also released a COVID-19 support guide to help not only salon owners and employees whilst salons are temporarily closed, but also self-employed hairstylists who are currently out of work. The guide includes everything from details on the current government measures and information on how to claim benefits, to HR and legal advice.
Buy Gift Vouchers
A great way to support your local salon is to buy a gift voucher now that you can use when they reopen. "Buying gift vouchers is really helpful as it's money in the till now, which makes a big difference," said Karine Jackson, founder of Karine Jackson Hair & Beauty in Covent Garden.
For salons or freelance hairstylists that don't offer gift vouchers, you can help by letting them know about helpyoursalon.com. "Schwarzkopf Pro have just launched the website and it's open for all salon businesses to use. Clients can purchase vouchers after the hairdresser has sent them a link via email, Instagram, or Facebook," said Jack Howard, colourist at Paul Edmonds London, who works with celebrities like Gillian Anderson, Andie MacDowell, and Vanessa Kirby, to name a few. "You simply open the link to the personalised voucher page with a fixed title and price tag and pay the hairdresser direct via Paypal."
Prebook Your Next Appointment or Join the Wait List
Salons will be very busy when they re-open so, if your salon has set up a waitlist, then it is well worth putting your name down. "Prebook online if they have online booking, as many salons will prioritise your booking when they reopen because you effectively have an existing appointment; and if it asks for a deposit, remember that this comes off your service on the day," Sanderson said. "These deposits could help your salon deal with urgent bills and gives them just a little cash flow for reopening."
"And remember, when salons reopen, it's going to be as challenging as a 1,000-piece jigsaw puzzle trying to fit everyone in," Jackson said. "Clients will need to be flexible with appointment times so we can fit you all in quickly. [For example,] if you can, take the morning and afternoon appointments so the lunch and evening appointments are free for those who work full time."
And, as a side note, being patient with your hair now will pay off for you and your hairdresser in the long run. "We're getting lots of messages asking how to cut or colour hair at home," Jackson said. "Honestly my best advice is don't! Colour correction appointments are more expensive and [will be] more time consuming than if we're just topping up your longer-than-usual regrowth [when you finally get back in to see us]."
Shop For Products Via Your Salon
Sure, you can buy hair products from Amazon and from your local supermarket when you head out for essentials, but why not help out your local salon and buy your shampoo, conditioner, masks, and styling must haves directly from them? "If your salon has products available online, buy them. This is a lifeline for them currently, and showing your support this way won't go unnoticed," said Richard Ashley, director at UK hair extension supplier and distributor Additional Lengths.
Engage on Social Media
More than ever before, social media is one way we're all keeping in touch with each other. "Make sure you're following your salon on social media and engage with them on there: liking, commenting, and inviting friends to like their page," Ashley said. "How about sharing a great hair transformation or special moment from a past visit on social media?" suggested Mark Woolley, hairstylist and founder and creative director of Electric London. "Even through word of mouth, spreading the love for your local hair salon with family, friends, and colleagues to also visit when the salon has reopened really helps."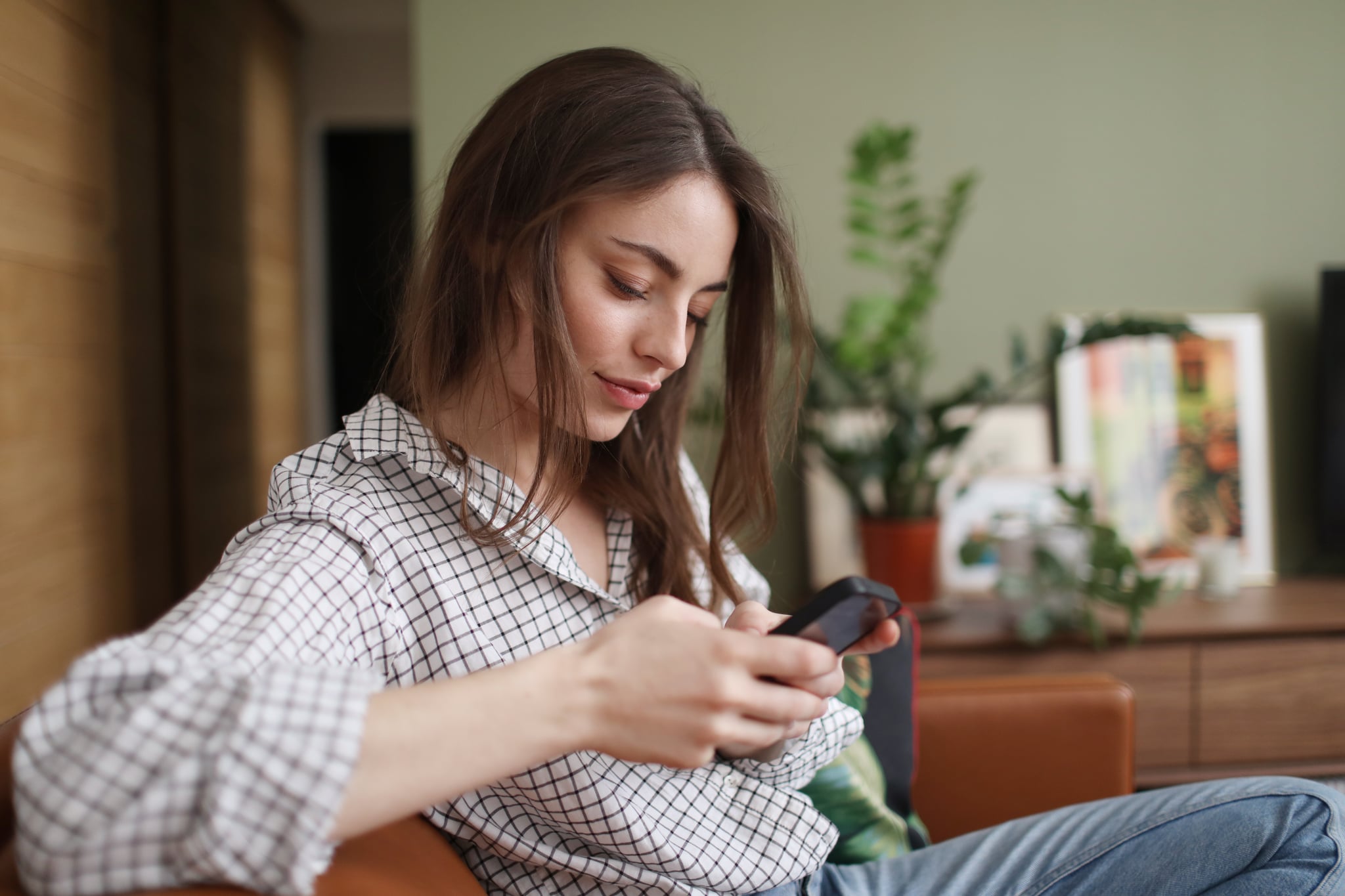 Image Source: Getty / Catherine Delahaye
Reach Out For Tips
Celebrity hairdressers like Adam Reed and Larry King are sharing tips and tricks direct to their community on social media, so be sure to follow your favourite hairdressers during this lockdown and beyond. It's also worth reaching out to your personal hairdresser for any questions you may have during this time. "Don't turn to box dyeing your hair," Sanderson warned. "It can cost you way more in the long run if your stylist has to fix it, and it could take months to get it back to how you want it. Message your stylist to ask for tips on home styling if your hair gets overgrown."
Dennie Smith, owner of Vintage62 hair salon in Surrey, suggested that "if you have professional products at home, take advantage of the time off and leave a masque on for a while to condition the hair. Cut down on using hair straighteners to preserve the strength and health of your hair, and why not watch YouTube and teach yourself how to plait or style your hair for variety?"
Share Your Hair!
OK, so you may not have got to the salon lately for a cut or colour refresh, but why not post a throwback image to throw your support behind your favourite salon and stylists at this time? "One of my clients shared all the colours I have done for her over the last 12 months, and I gained a lot of followers and enquiries from that," said Heffy Wheeler, colour expert and owner of HX Hair in Rugeley, Staffordshire, as well as an OSMO brand ambassador.
Encourage Your Salon to Set Up a GoFundMe Page
Treatwell is encouraging salons to set up their own GoFundMe pages. It's worth asking your salon if they already have one, and if they don't, why not encourage them to set one up? To make things easier for salons, Treatwell has created an article to help guide them through the process of setting up their GoFundMe campaign.
Leave a Review
"Writing a stellar review will do wonders for hairdressers and their business. Make it personal, and give shout-outs [to specific stylists] wherever necessary. They will appreciate it now more than ever," Ashley noted. You can write the review on Google, Yelp, Facebook, Instagram, or directly on their site — wherever you can share the love.