Huda Beauty London Pop-Up Store Details
Hello, Hi — the Huda Beauty Pop-Up Is Officially Open in London For Business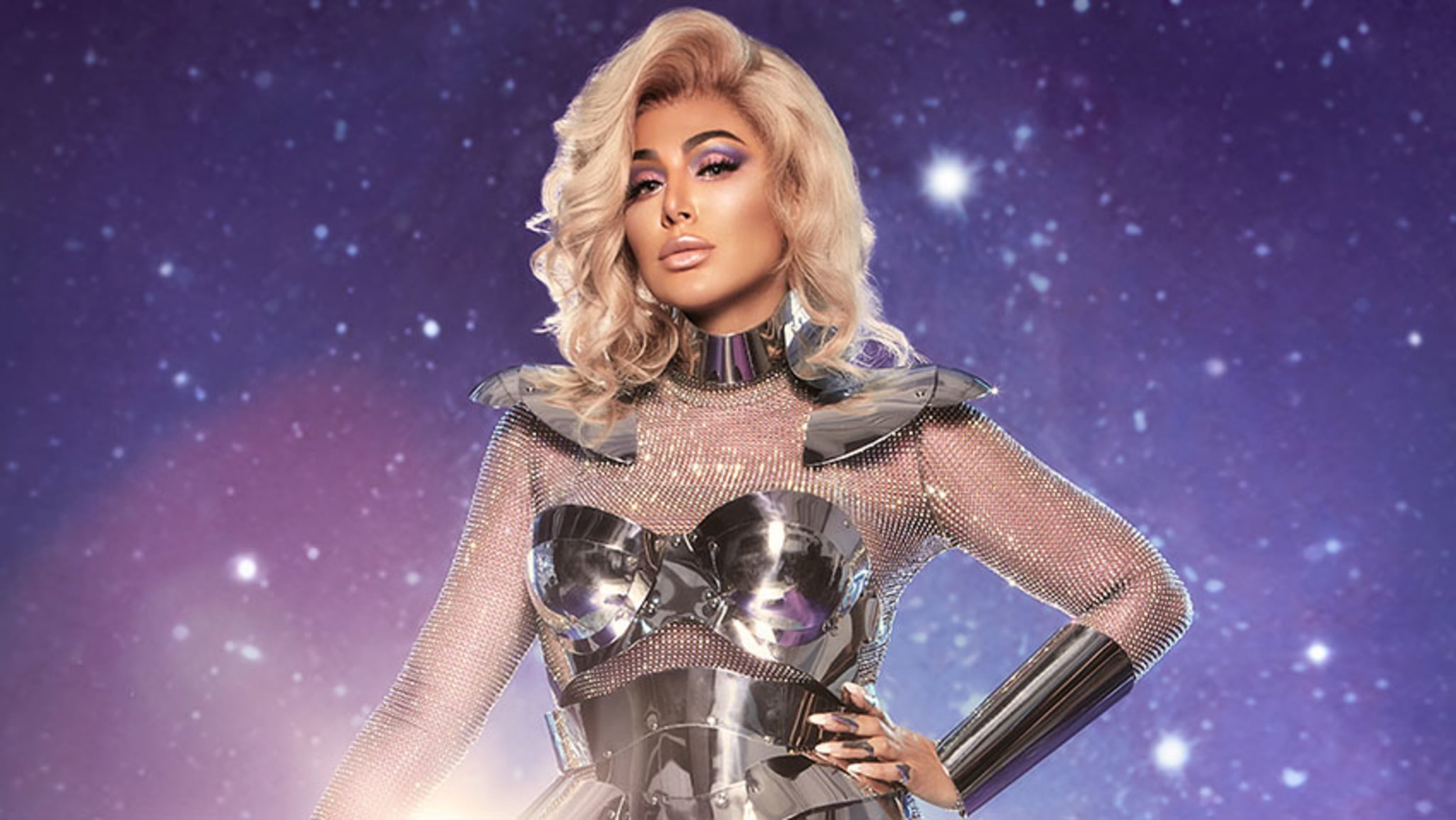 Huda Beauty-lovers, brace yourselves, because a dedicated pop-up has touched down in London.
The brand is has opened its first ever pop-up store to none other than London's Covent Garden, so get ready to plan a trip to the city. Huda Beauty is "inviting fans to embark on an intergalactic journey as the brand's pop-up lands in Covent Garden. Inspired by Huda Beauty's innovative new eyeshadow palette, Mercury Retrograde, Huda Beauty's retail debut is set to be a truly show-stopping experience," the brand said in a press release.
The store is located in the East Piazza, Covent Garden, London, for one month only, from Nov. 29 to Dec. 26. Although entry is free, the brand is strongly advising booking a slot online to ensure you get into the store queue-free and avoid being turned away. And even better, the first 100 people to visit the store will receive a surprise goody bag.
Huda Beauty isn't the only brand bringing its online success to brick and mortar, even if for a short time only. Glossier is also bringing its success across the pond for a London pop-up, where customers get to experience an immersive version of the brand and test products before purchasing.
See below for the full dates and times the Huda Beauty pop-up store will be open:
Pop-up open dates: Nov. 29 to Dec. 26.
Monday to Saturday: 10 a.m. to 8 p.m.
Sundays: 12 p.m. to 6 p.m.
Note: Nov. 29 (opening day) is open 11 a.m. to 4 p.m., Dec. 26. is open 12 p.m. to 6 p.m., and the store is closed on Dec. 25.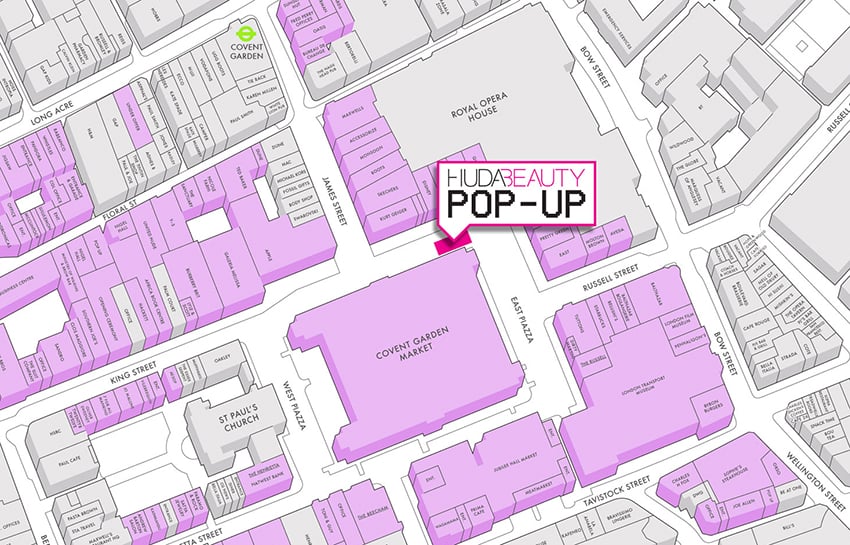 Image Source: Huda Beauty