Ifeoma Ejikeme on Extensive Training and Industry Diversity
Dr Ifeoma Ejikeme on Her Aesthetic Medicine Journey: 10,000 Logged Procedures and 16 Years of Training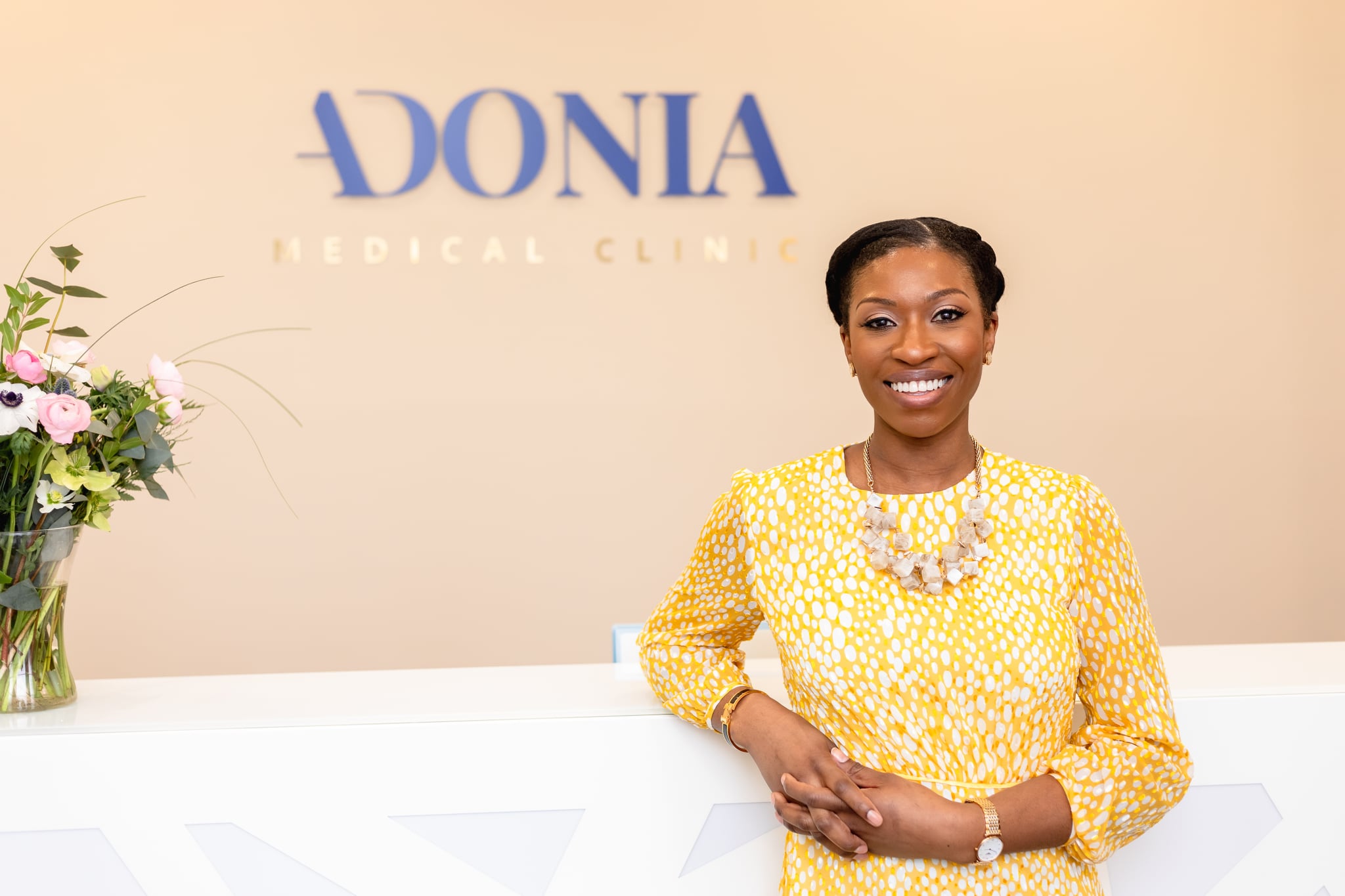 Too often, the best beauty stories go Untold, solely based on a person's skin colour, religion, gender expression, disability, or socioeconomic status. Here, we're passing the mic to some of the most ambitious and talented voices in the industry so they can share, in their own words, the remarkable story of how they came to be — and how they're using beauty to change the world for the better. Up next: Dr Ifeoma Ejikeme, NHS medical consultant, aesthetic medicine doctor, and founder and medical director of Adonia Medical Clinic.
I was born in London and am Nigerian, so at the age of 2, we went back to Nigeria, and I was there until I was 7 before returning to the UK. I went to lots of different schools before going to university in Bristol, where I studied medicine. After that, I came back to London and went to the Imperial College Hospital, where I did junior doctor training. I got to a point in my training where I thought I wanted to do head and neck surgery; I was really interested in and fascinated by the nose. At that point, I really wanted to be a head and neck surgeon and do specifically rhinology, so I went to Columbia University in New York and did a head and neck fellowship in noses.
Whilst I was there, I spent time with an extremely well-known rhinologist. I went to his practice, and I was expecting to see just noses, noses, noses for the whole day in the operating room. On the first day, his patient came in, and he did a chemical peel on her. Then, the next person came in, and he injected her nose with dermal filler. Nowadays, this is normal, but back then, it was completely unheard of — I actually thought he'd lost his mind. Literally, I thought, "What is he doing? Why is he injecting her nose with a filler? What is this filler thing?" But the result was amazing. It was something I could never even imagine, and he was one of the very first people doing it.
I used the same approach with my aesthetics training that I did with my specialist training in medicine: I kept a log book of 10,000 procedures.
After that, I could not get that filler in the nose out of my mind — the results were phenomenal. That changed everything for me. He was a surgeon, but he had a real interest in skin and looking at the face holistically, as well as making the decision as to whether someone really needed surgery; he had this really holistic practice. From there, I switched my focus.
I finished my fellowship, and I went to do a medicine residency, and then I did specialist training in aesthetic medicine in the UK. From there, I joined the faculty at the Queen Mary's University as senior lecturer in aesthetic medicine. Because there's no specialist register for aesthetics — not yet, anyway; hopefully, in the future — I wanted to get to the same level of skill as a specialist would have. I used the same approach with my aesthetics training that I did with my specialist training in medicine: I kept a log book of 10,000 procedures. I watched lots of treatments, I had a mentor, I did an apprenticeship and logged all of those procedures. After I'd reached 10,000 procedures and after 16 years of training, that's when I decided I was ready for independent practice.
For me, I made the decision to go on the specialist register as an internal medicine consultant because you have to be able to manage complications. You have to be able to manage when things go right, when things go wrong, be able to spot when something's going wrong, and give whatever treatment that person needs early.
After all of that training, I worked in lots of other people's clinics, and at that point, I started thinking about opening my own. I wanted to open my clinic about three years before I actually opened it. First of all, I wanted to reach my 10,000 procedures target to have the equivalent being on the specialist register — that was really important to me.
Secondly, in order to find the right patients, I wanted a location that enabled me to have the kind of practice that is expansive, allowing me the space to do lots of different treatments. I looked for a location for a long, long time. It's such a process and is extremely competitive — it's like buying a house. It's funny because at the time, I lived in Maida Vale and kept walking past this building thinking it was so pretty with its big white pillars. It felt like the universe was knocking on my door saying, "this is the one, this is the one!"
One day, I looked up, and there was a "to let" sign by this building, and I thought to myself, "No, not there, there's got to be somewhere else, surely." I remember it was my daughter's birthday, and we had to pass the building and ended up driving past it three times for different reasons. I thought, "this building just won't go away — maybe I should just book and have a look at it." So, I booked it, and that was it. That was the place. It literally just kept getting presented to me, and I think that's something really interesting about life. Sometimes, you're not paying attention to what the universe is saying to you over and over and over.
Having spent some time in the States and spent some time in the UK, I had a clear vision of what I wanted: A space that was medical, evidence-based, and scientifically driven, but I wanted it to feel luxurious. I didn't want it to feel like a hospital, or unapproachable. I wanted it kind of wrapped in luxury and wrapped in comfort. That's where the name came from: Adonia [Medical Clinic]. When you think of the name Adonia, it kind of gives you this vision of Adonis, but the female counterpart, so you think of strength and beauty. I wanted that female strength and feminine beauty running through the clinic.
When I started looking at all the different types of treatments that we wanted to carry, from the very start, I was always thinking about the patients, making sure that we have really effective solutions for every skin type; that's so important to me here. Every skin type has a chemical peel that works safe and effectively on them, has an ultrasound, has a fat freezing, has a laser hair removal. Everyone coming into my clinic has something that is safe and effective for them.
Sometimes, when you go to aesthetic shows, [the devices] presented as the gold standard or most popular, actually when you dig deep, there are no trials done on half the population, or it can only treat a very small group of people. This isn't a good device to me. If I have to have two devices, one that's great for one skin type and another that's good for the rest, then I'm happy to have two devices. We have something for everyone. In the clinic, I'm so keen on getting consent from my patients, so I have photos that show different treatments on different skin types.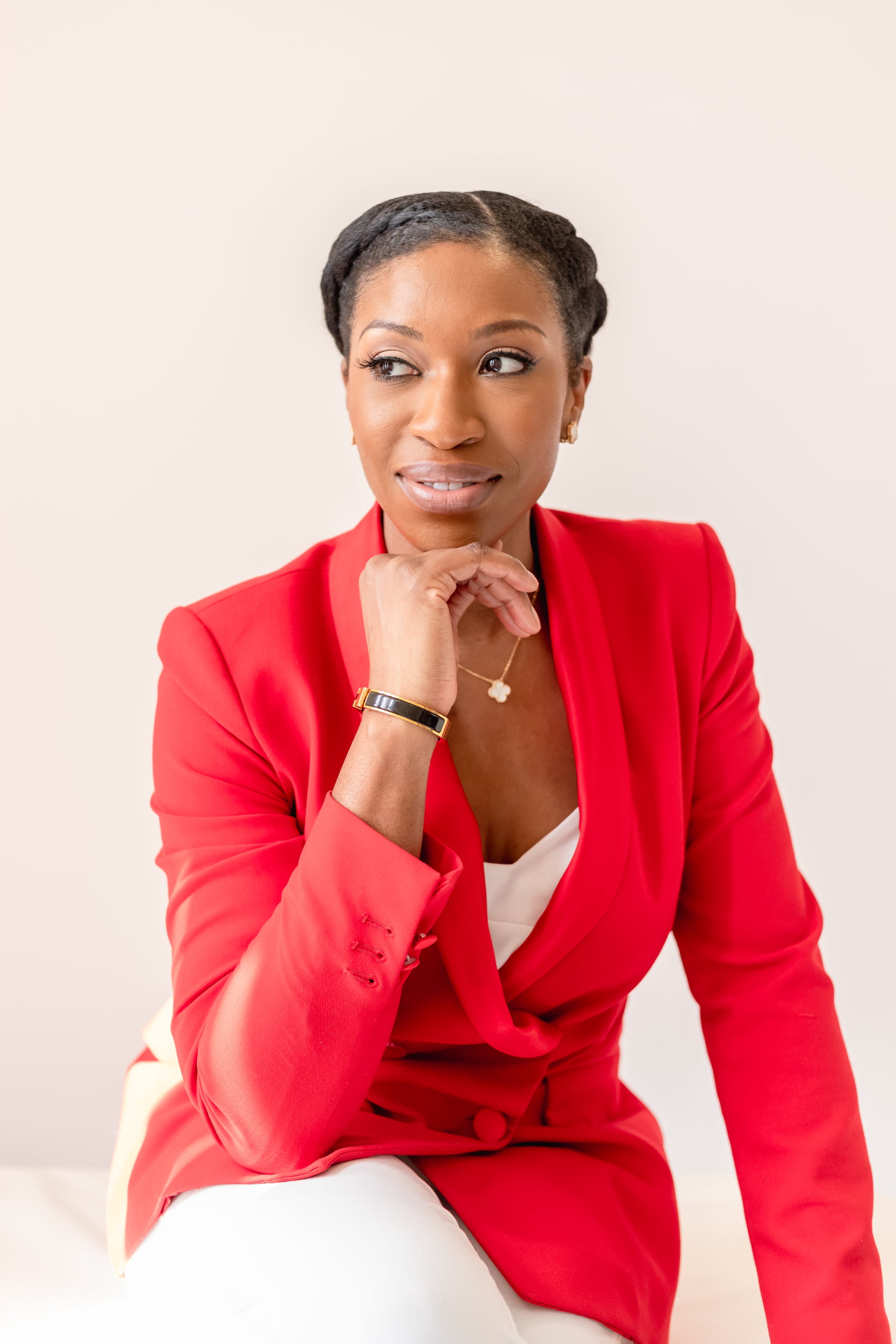 Conversations on this topic have started, and I think a lot of companies are looking at making sure that they have products and devices that are truly for all skin types. But I think the conversation has started to stall a little bit. I think it's important that companies continue to look longer term, to ask themselves, "what does the board of directors look like?", "When you're hiring, what does that look like?" If you have a diverse team, they will ask the questions and try the devices, for example. It just becomes a natural conversation, and it's helpful for them and it's helpful for their patients — it's a no-brainer, it helps everybody. I think sometimes not having representation in the team, the questions aren't asked.
In terms of training, in medical school, we use books that have been around for a long time, and those books are predominantly caucasian. If you're looking at anatomy textbooks, if you're looking at dermatological textbooks, they are predominantly caucasian, and that's how you learn. You learn different rashes, you learn different skin conditions on caucasian skin, and you learn to identify them on caucasian skin. Once you've completed medical school, or at least in your latter years of medical school, part of medicine is book learning and part of it is an apprenticeship, so you then go out into practice, and you continue to learn.
That's where it becomes so variable. If you're based in Cumbria, or Yorkshire, or even some parts of London, it's predominantly caucasian, and your bookwork was predominantly caucasian, and then your training has been, too. Then, when you become an expert, supposedly, and you're finished training, and you're presented with cases that do not look like what you've been taught, a couple of things happen: either you go away and try and learn yourself (but then you're learning from scratch), you may miss it, or it may be diagnosed later on. Sometimes, things can be missed and diagnosed later [on people of colour], whilst on somebody who looks just like the books that you learnt from, you'd pick it up first time, every time. It's that variability — that's a real problem.
If that's not part of your thought process, you're going to ask the wrong questions, and the wrong questions will lead to delays.
What should be done? A few things: understanding that the books should be changed (including skin types and skin tones) right at the very beginning of the bookwork, so that it's part of the curriculum and training in university. "Here is eczema in caucasian skin, here it is in Asian skin, here it is in somebody of African descent." That should be in the test, and students should have to be able to identify that, as well as be able to ask the right questions.
That's something else, the language that we use in medicine; sometimes the professionals are not asking the right questions. For example, if you ask the mother of a caucasian child, "Are their lips blue? Send them to the hospital right now", there are alarm bells and everybody knows that. If you ask the same question to a Black mother, "Are their lips blue?" Their lips are not going to be blue. Instead the questions should be: "Are their lips gray? Have their lips changed? Are you worried about the colour of their lips?" Those are the questions that will lead to that same alarm. If that's not part of your thought process, you're going to ask the wrong questions, and the wrong questions will lead to delays.
It's about thinking that carefully at the educational level, and right now, that's not happening. This is important — it's important enough that it should be pass/fail criteria. When something has a pass/fail criteria, everybody learns it very quickly, because it becomes something you absolutely have to know.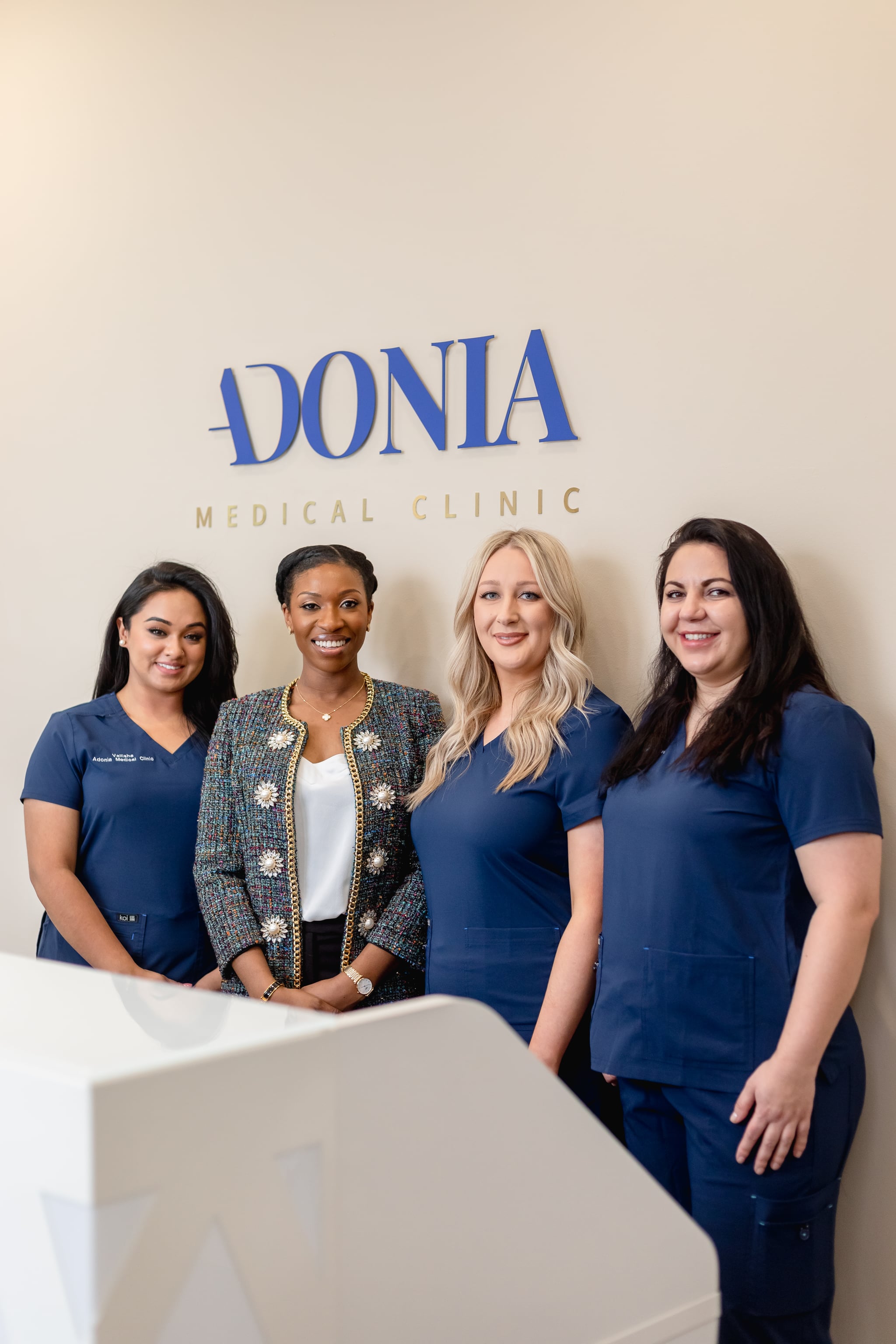 Image Source: Dr Ifeoma Ejikeme