Why It's a Bad Idea to Bleach Your Own Hair at Home
Tempted to Bleach Your Roots at Home? Here's What 2 Colourists Suggest You Do Instead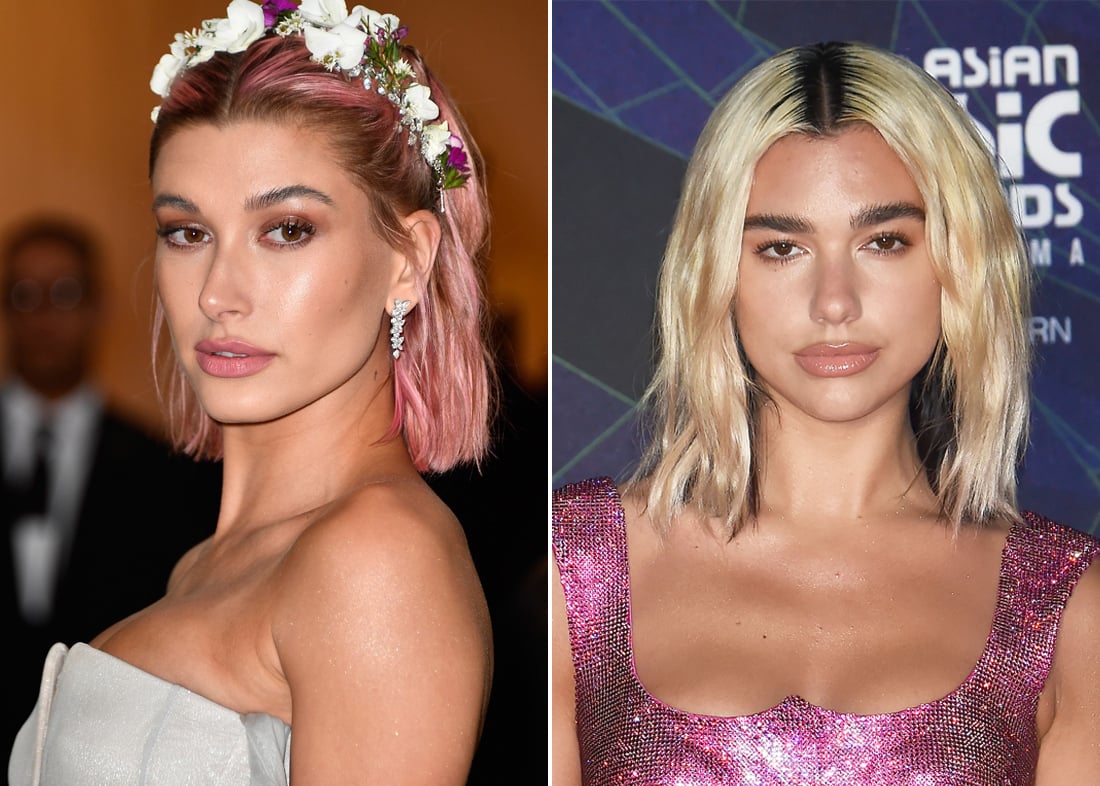 Image Source: Getty / Frazer Harrison and Getty / Jun Sato
If your roots are starting to get a bit too large for your liking and you're looking for a quick, at-home fix, then listen up. We know the temptation to bleach your hair at home is strong, particularly when it's impossible to book an appointment with your regular colourist. But we're urging you to reconsider, to either embrace your rapidly growing roots or find a safer alternative to disguising them.
We tapped New York-based colourist Rachel Bodt and Harriet Muldoon — the resident blonde specialist at Larry King Salon in London — to find out exactly why you should never attempt to bleach your hair at home and to get the lowdown on exactly what you should do instead. The main tip they had was to care for your hair. Their simple tips will help you use this time between salon visits as an opportunity to improve the overall condition of your hair and get your existing colour in tip-top shape. Then, if all else fails, you could always try dyeing your hair a pastel hue instead.
So, as your roots get wider and your hair gets duller and darker by the day, we offer you these at-home solutions. They may not make your regrowth magically disappear, but they'll certainly help you deal with looking at them every single day.
First Up, Is It Safe to Bleach Your Hair at Home?
The short answer to this question is no. But the long answer is a bit more complicated than that. Muldoon said that while using at-home dye kits may be a viable option for brunettes and anyone with red hair, bleaching your hair at home is a whole other ball game. "These are skills that have taken us years to perfect," she said (and it's a very fair point). "When lifting your base colour with bleach, there are more than one factor to consider, such as varying strengths of peroxide, and the risk of overlapping bleach with already lightened hair, which can cause damage and banding through the hair — and cause complications in the future."
Bodt agreed wholeheartedly, explaining that the bleaching process is also "super tedious and meticulous, because you can't overlap it. If you overlap, you will get breakage." She also pointed out something that any person who's ever had their hair bleached in a salon will already know: "It's not a single process where you put the bleach on, wait 20 minutes, and take it off. Everything from the application to the timing is super meticulous. And I mean, hair mess-ups are one thing, but hair breakage is something you just can't fix." The bottom line? "It's just not worth it," Bodt said.
Focus on Fixing the Tone of Your Hair
If you are in a state of desperation about your regrowth but can't make it to the salon to have your bleach touched up, Bodt suggests focussing on the tone of your existing blonde hair instead. "If the tone is wrong, it can really make a difference to how badly your roots annoy you," she said. "If you hate yellow tones, then having brassy ends paired with dark roots can all of a sudden make your regrowth look much worse." Bodt recommends using at-home toning products like the Bleach London Pearlescent Toning Shampoo (£7.50) or the Bleach London Silver Toning Shampoo (£7.50), which will help to even out the overall tone of your hair.
Muldoon had similar advice and told POPSUGAR that the Redken Color Extend Blondage Purple Shampoo (£15) is the one product she personally can't live without. "If you want to weaken the toning power of your purple shampoo, mix it with your daily shampoo, or just apply it to the areas where it's required," she said. If you're in the rare group of people whose hair gets whiter (vs. brassier) between trips to the salon, then a gold or beige conditioner could help to put tone back into your hair and instantly help to make your roots annoy you less. Muldoon recommends the Davines Alchemic Conditioner (£21) in golden blonde, which "will give you a vanilla shade."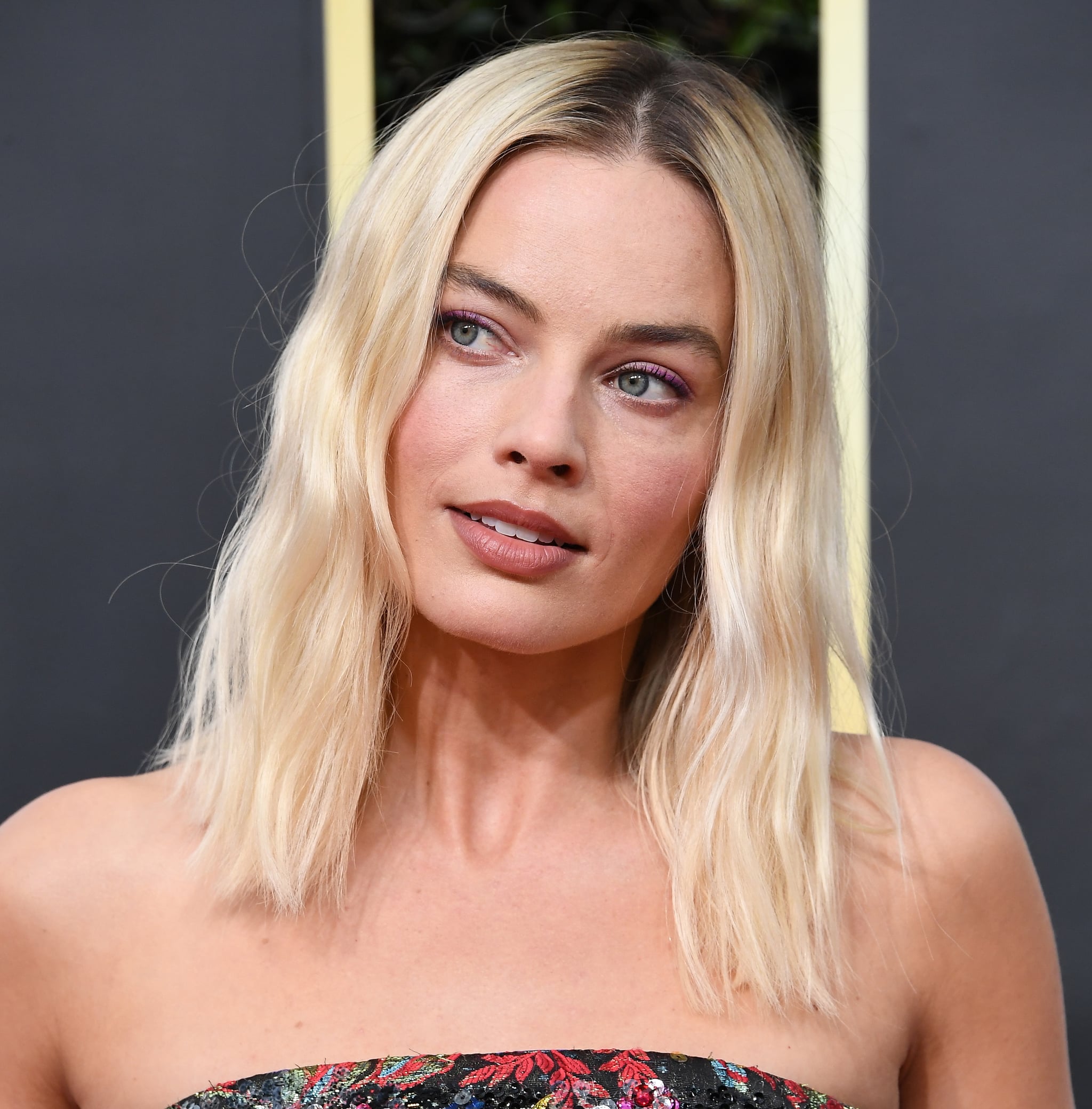 Image Source: Getty / Steve Granitz
Hair Masks Can Help to Brighten Your Colour, Too
Caring for the overall condition of your hair helps your colour stay bright and your strands strong. Muldoon strongly recommends that all of her bleach clients take home a tube of the Redken pH Bonder Post-Service Perfector (£14). "This once-a-week treatment helps to maintain your hair's natural pH levels and gives extra shine and smoothness," she said. If you're looking for an intensely hydrating mask, she also suggests the Pureology Hydrate Superfood Treatment (£20), which is packed with coconut and avocado oils.
Try an ACV Wash to Strip Mineral Buildup and Brighten Blonde Hair
You know how your roots look more obvious and generally darker when your hair is oilier and due for a shampoo? This can also happen if you live in a city with hard water, where minerals from the pipes can build up in your hair, making your colour look darker and more dull.
To fix this, Bodt suggests using an apple cider vinegar (ACV) wash — like the R+Co Acid Wash ACV Cleansing Rinse (£29) — or shampoo that's specifically designed to combat hard water and get rid of the gunk that's built up on your scalp. Then, follow it up with your regular toning conditioner, which, she said, could make you look like you've had a fresh set of highlights applied in the salon. Bodt also recommends the Act + Acre Cold Processed Detox (£39), the Malibu C Hard Water Remedy (£4), and Justin Anderson's dpHUE ACV Range (which you can buy in a travel kit (£29) if you want to try every product) to remove mineral buildup from your hair and scalp.
If you're able to (and your shower allows for it), a hard-water filter attachment is also a great way to prevent mineral buildup from dulling and altering your hair colour. We really rate the Hello Klean Filter (€65), which is not only chic but also uses ceramic beads and granular activated carbon to neutralise your water's pH level and filter out heavy metals, unwanted chlorine, and mould.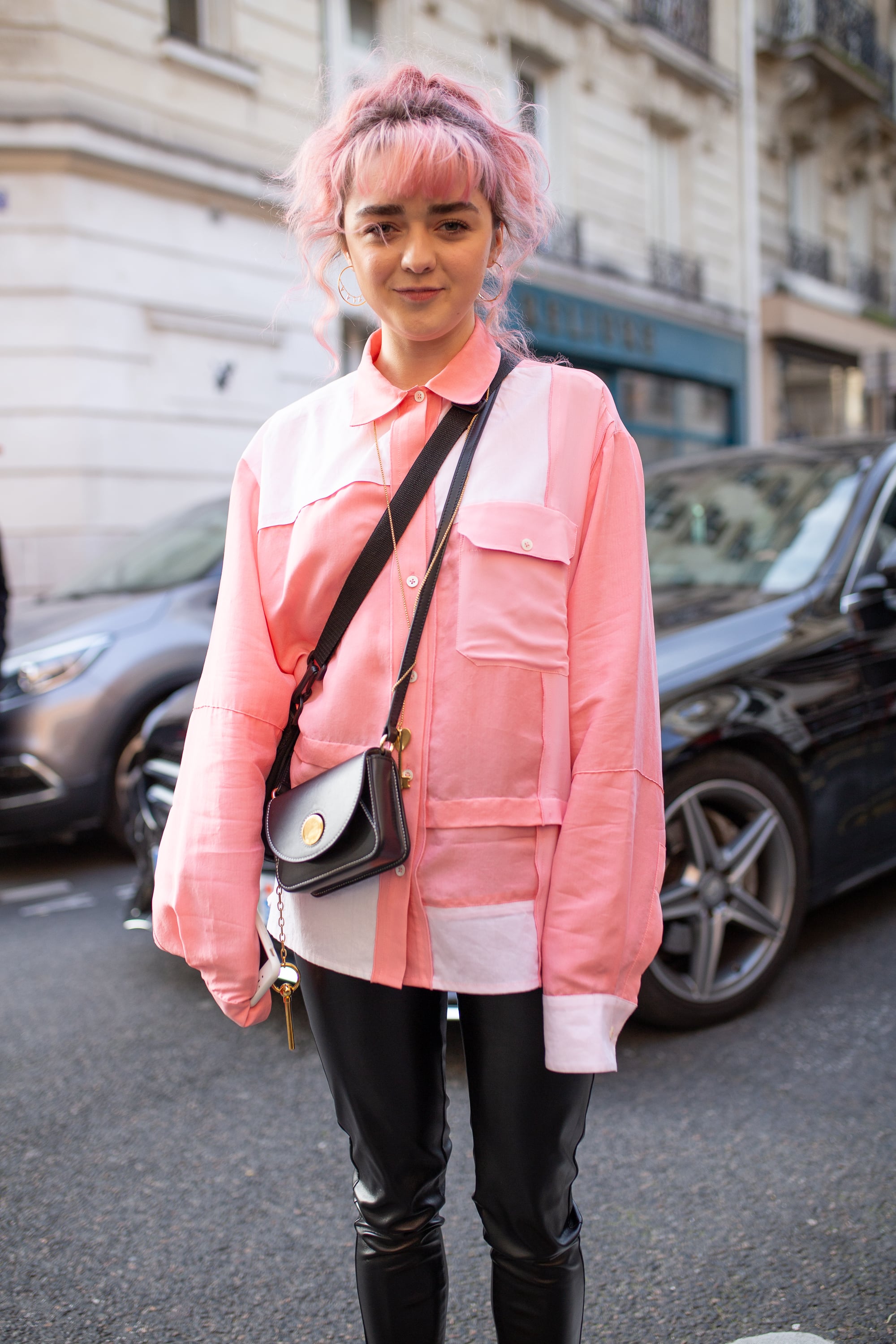 Image Source: Getty / Matthew Sperzel
Try Dyeing Your Hair a Pastel Hue to Detract From Your Darker Roots
Instead of hoping for the best and tackling your roots at home with bleach, consider distracting your eyes by dyeing your whole head a dreamy pastel hue instead. Generally speaking, both Muldoon and Bodt agree that light pink, peach, and lilac semipermanent dyes are fairly safe to use on blonde hair, but there are still a couple of things to consider. Factors such as how deep the colour of the dye is and the porosity of your hair will affect how intense the colour will look and how long it will last.
Bodt recommends starting small, with a colour-depositing conditioner, to see how your hair reacts and whether you like having a fantasy colour in your hair at all. If you decide you're ready to step it up with a semipermanent dye, Bodt and Muldoon both suggest mixing a small amount of temporary colour with a hair mask or deep conditioner to dilute the mixture and decrease the intensity of the dye. It is also wise to apply it to a small patch of your hair to test how long it takes to shampoo out. Once you're comfortable with the dye, you can increase the intensity of the colour from there. "If you are also wary about how it's going to stain your hair, putting it on dry vs. damp hair will make a significant difference," Bodt said. "If the hair is wet, it will be more diluted, but dry hair will behave more like a sponge — it's just going to soak it up."
There are many brands that make semipermanent fantasy colours, but Muldoon's favourite products that are suitable for home use are the Crazy Color Semi Permanent Hair Color Cream Candy Floss (£5) and Crazy Color Semi Permanent Hair Color Cream Peachy Coral (£5). Meanwhile, Bodt swears by Manic Panic's hair pigments, which allow you to fully customise the depth of the shade. She said you can start with a regular deep-conditioning mask, then add a tiny bit of either the Manic Panic Classic High Voltage Hot Hot Pink (£13) or Manic Panic Classic High Voltage Fuschia Shock (£13) to "truly make their own mask — just keep mixing in colour until it's the right tone."
Two other brands Bodt suggests are Adore colours (which you can use in the same way as Manic Panic to make your own mask) and the Bleach London Semi-Permanent Hair Colour Cream (£6.50). Bodt added that if the colour is still too vibrant, you can make it more pastel by adding the smallest dot of black semipermanent dye (yes, black) to ash out the colour. "I really recommend buying a little bit of black — I know people are so freaked out by that — but if they're mixing it in a bowl, they'll see the change right away, even with a sherbet colour," Bodt said. "For example, if you add a little bit of orange into a conditioner, it's just going to look like light orange. By adding one little dot of black, it changes the orange to an apricot colour and makes it more of a wash."
Pastel semipermanent hair dyes should only last for a couple of shampoos, but if it's taking too long to wash out of your hair, Muldoon suggests using a clarifying shampoo like the Redken Clean Maniac Clean-Touch Micellar Shampoo (£14) to remove any remaining pastel tones. If you're still concerned about the pastel colour sticking to your hair, Bodt said it's a good idea to avoid these types of colour services three weeks before having your regular colour done at a salon so you don't waste time and money with your colourist trying to remove it.
Steer Clear of Darker, Blue-Based At-Home Dyes
Before you go mad with the semipermanent dye, it's important you know that not all colours are created equal. "The darker, more emeraldy colours (like greens and blues) tend to stain the hair more than lighter, pinky tones," Bodt said. "They also tend to turn into different colours in your hair, depending on what's been used in the actual colour to make them pigmented. Greens, blues, and dark, dark purples definitely tend to stick, so if you're going to do a purple, stay on the lilac side." She also warned that dark purple shades can turn teal on the hair, so you are safest to stick with colours that are more of a wash version of those tones.
And Whatever You Do, Don't Try to Dye Your Blonde Hair Brunette
It would be natural to think a simple solution for out-of-control roots would be to cover it all up with a brunette at-home dye. That train of thought, we're sorry to say, is wrong. "I would never recommend it because, when you go from blonde to brown hair, there's a lot of things that you need to add back into the hair," Bodt said. When you dye your hair blonde, the colourist uses bleach to remove all of the yellow and red tones, until it reaches the desired blonde shade. "When people put brown colour straight over blonde hair, it often looks green," she explained. "And the reason it looks green or muddy is because there's no warm undertones in the hair. So, yes, even though you may want a brunette that's all one colour, it's not always achieved in one step — it can be two, to three, or even four steps to get perfect."