Jameela Jamil on The Body Shop's Self-Love Campaign
Jameela Jamil on Why the Beauty Industry Has a Vital Role to Play in Self-Love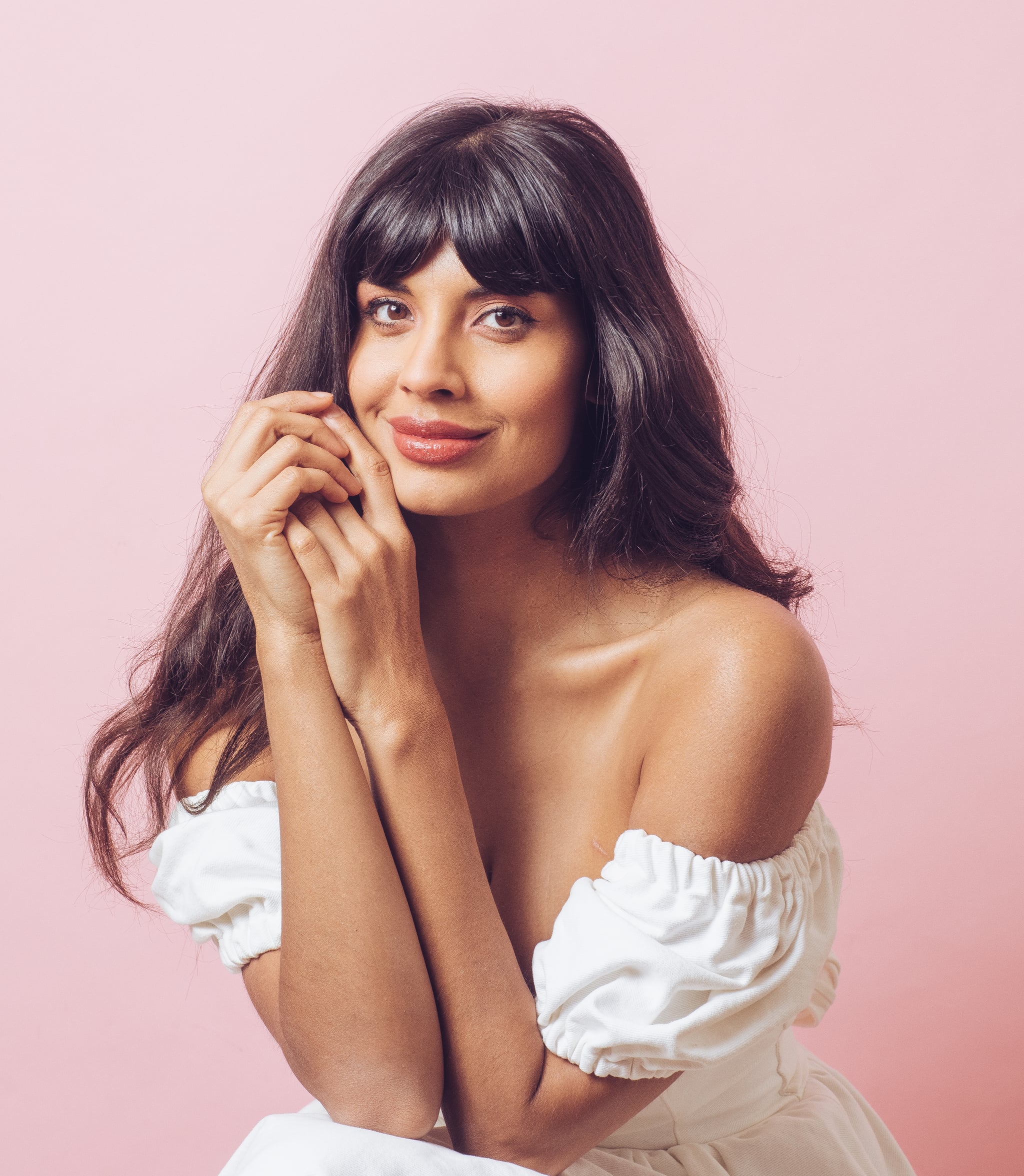 Self-love is a tricky concept. What does it really mean? Do we ever "achieve" self-love? And how do you begin practicing it? Like most things in life, self-love isn't about the final destination, or reaching a set goal, but rather a journey of acceptance, appreciation, and growth of inner worth and value.
On 8 March, to mark International Women's Day, The Body Shop launched Rise Up With Self-Love in the United Kingdom, a campaign led by activists and mental health advocates to address the issue of self-love around the world, and with the aim of inspiring one million acts of self-love in one year. The Body Shop believes that in order to create a positive impact on the world, increasing self-love is essential. "The way we relate to ourselves is often how we relate to others," explained Sara Kuburic, The Body Shop's self-love expert who is a Canadian Certified Counsellor (CCC) and doctoral candidate in psychotherapy at Sigmund Freud University in Vienna. "In order to have healthy relationships with others, we have to strive towards a healthy relationship with ourselves. In order to create a positive change in the world, we must create a positive change within."
The Body Shop's Global Self Love Index — a 2020 study involving 22,000 people in 21 different countries — revealed some pretty shocking statistics. According to the survey, one in two women worldwide feel more self-doubt than self-love; 60 percent of women wish they had more respect for themselves; and shockingly 47 percent of women in the UK feel that they are "no good at all". The Global Self Love Index also found that the LGBTQ+ community tends to have lower levels of self-love than those who identify as cisgender and/or heterosexual. More than four in 10 of those who identify as LGBTQ+ fall into the lowest category on The Body Shop's Global Self Love Index, making them nearly twice as likely to have low self-love than their cisgender and/or heterosexual peers.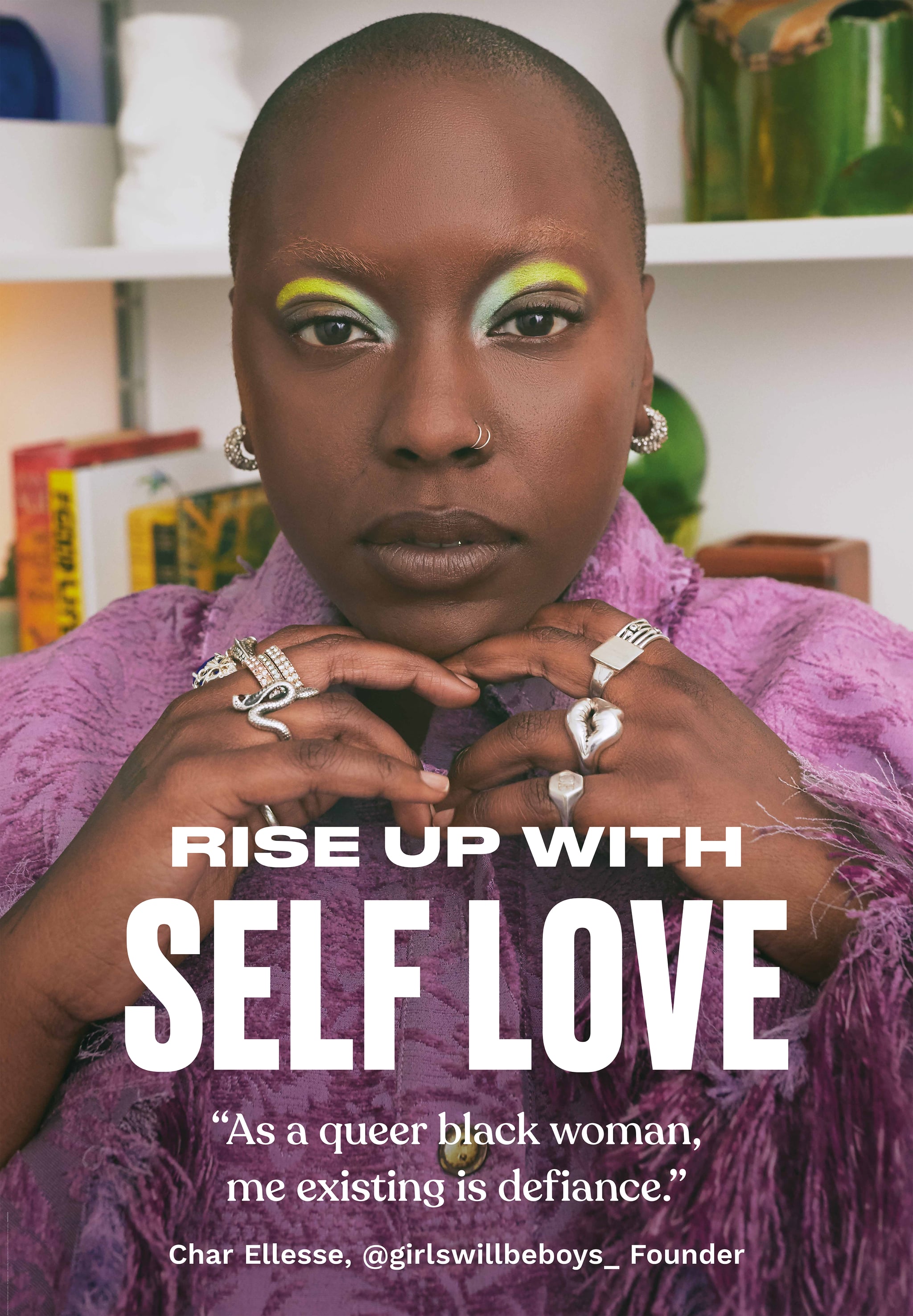 Using these stats, The Body Shop is working with a group of activists, authors, campaigners, and champions of self-love — Gina Martin, Char Ellesse, Charlie Craggs, Sophie Butler, Jameela Jamil, and Kuburic — to help people kick-start or continue their self-love journey. To celebrate the campaign, we got the chance to speak with Jamil and Kuburic over Zoom on all things self-love when it comes to the beauty industry in particular.
Jamil believes that the beauty industry has a pretty vital role to play in self-love, especially for the younger generation. We asked her how she'd like to see this happen, and she had some ideas.
Straight off the bat, she wants to ban photoshopping. "Well, [the industry] could stop editing their bloody photographs for a start. How is this legal? It's literal false advertising. It's appalling," Jamil told POPSUGAR. "The reason that I haven't done any beauty campaigns in the last eight years is because anytime anyone approaches me to do one, they will never agree to not photoshop my image. That's one of the first things they could do." This is something that's slowly being acted upon. In February 2021, the Advertising Standards Authority (ASA) stated that influencers can no longer use filters on social media to sell beauty products. It's a great step for beauty standards on social media, however, as for photoshopping in larger advertising campaigns, there's still a long way to go.
Secondly, Jamil is all about using makeup as a form of art and a celebratory expression. "I love makeup. I'm pro-makeup; but makeup and beauty products have to be for fun," Jamil said. "Something I love about The Body Shop in particular is the fact that they've always made it about nurturing and loving yourself and smelling tasty." She hopes that more beauty brands can take messaging from that. "They shouldn't abuse the idea that you can shame people into buying your product. You should inspire people to buy your product, not by making them feel rubbish about themselves," Jamil added. She's all for glitter and a "David Bowie approach to makeup, rather than a 'I must paint a new face onto my face' approach."
"The beauty industry really just thrives off insecurities and the illusion of perfection," Kuburic agreed. "It would be beautiful if brands allowed you to use their products as a form of self-expression, not as something that replaces who you actually are; I think that that would be a really important switch."
Kuburic also made an excellent point about "the basics of having more diversity and inclusion in advertising." She added, "Show people that there's diversity in what is beautiful. We don't do that enough and I think it's a really important step."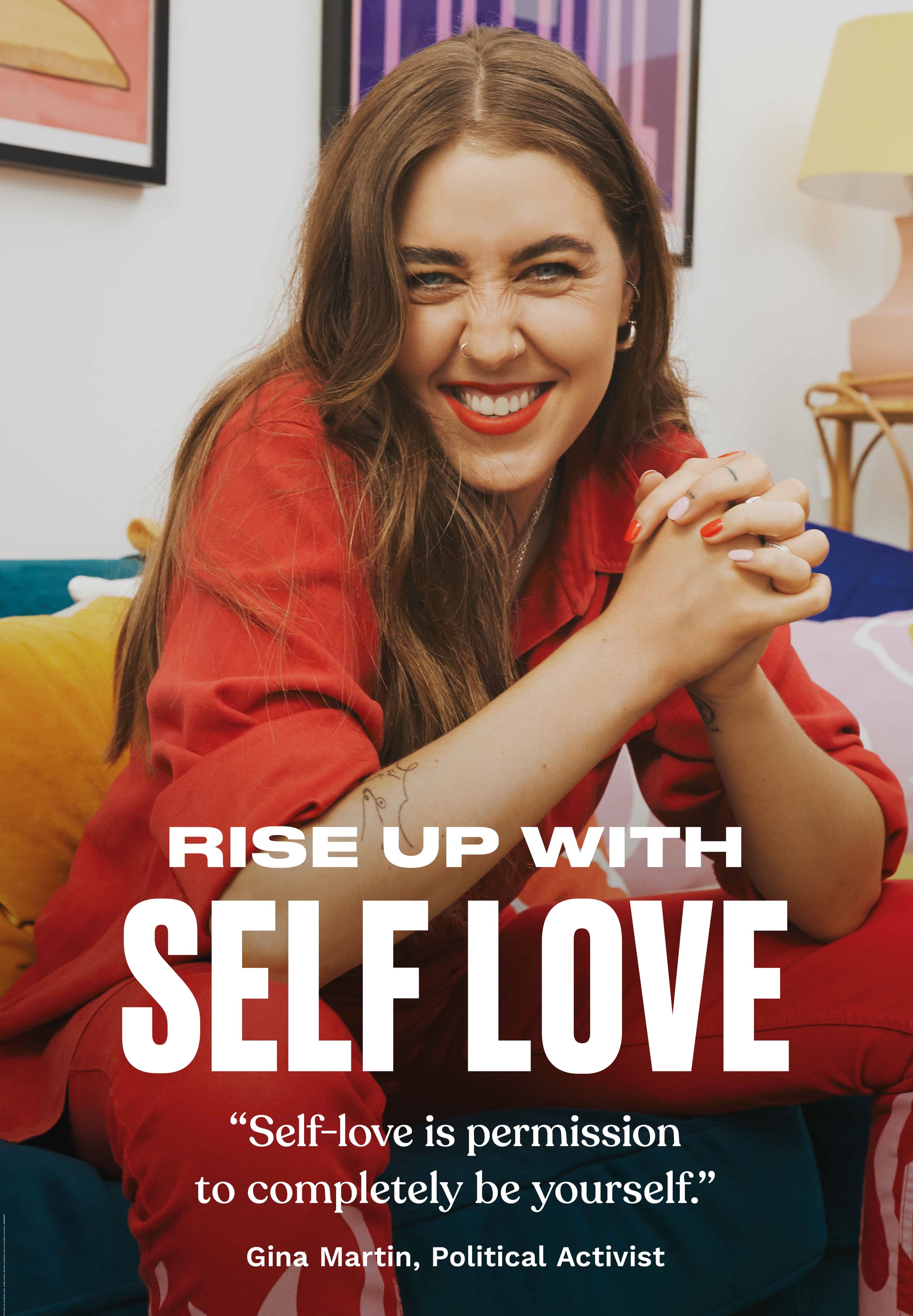 And thirdly, for Jamil, it's long overdue that brands rethink anti-ageing messaging. "You've also got to hope that we extend beyond the anti-ageing creams. We've just watched a pandemic remind us all that life is a privilege, and a luxury that we shouldn't take for granted," she said.
Jamil added: "I would love, I would passionately love, for women in particular to be allowed to see growing older not as a failure, but as an immense achievement, and as something that we are very grateful for. Life is a privilege and we should be taught that, rather than made to feel as though we have to constantly apologise for just having been here a long time. It's fine to make the face soft, but can we please embrace the age? Because I will never, ever, ever try and cover up my age or do anything to go against my age; because I feel so lucky to still be alive."
Image Source: The Body Shop