Jessica Parrish on Her Curly-Hair Brand Shedid & Parrish
How Growing Up Mixed Race and Adopted Led Jessica Parrish to Start a Curly-Hair Brand For the High Street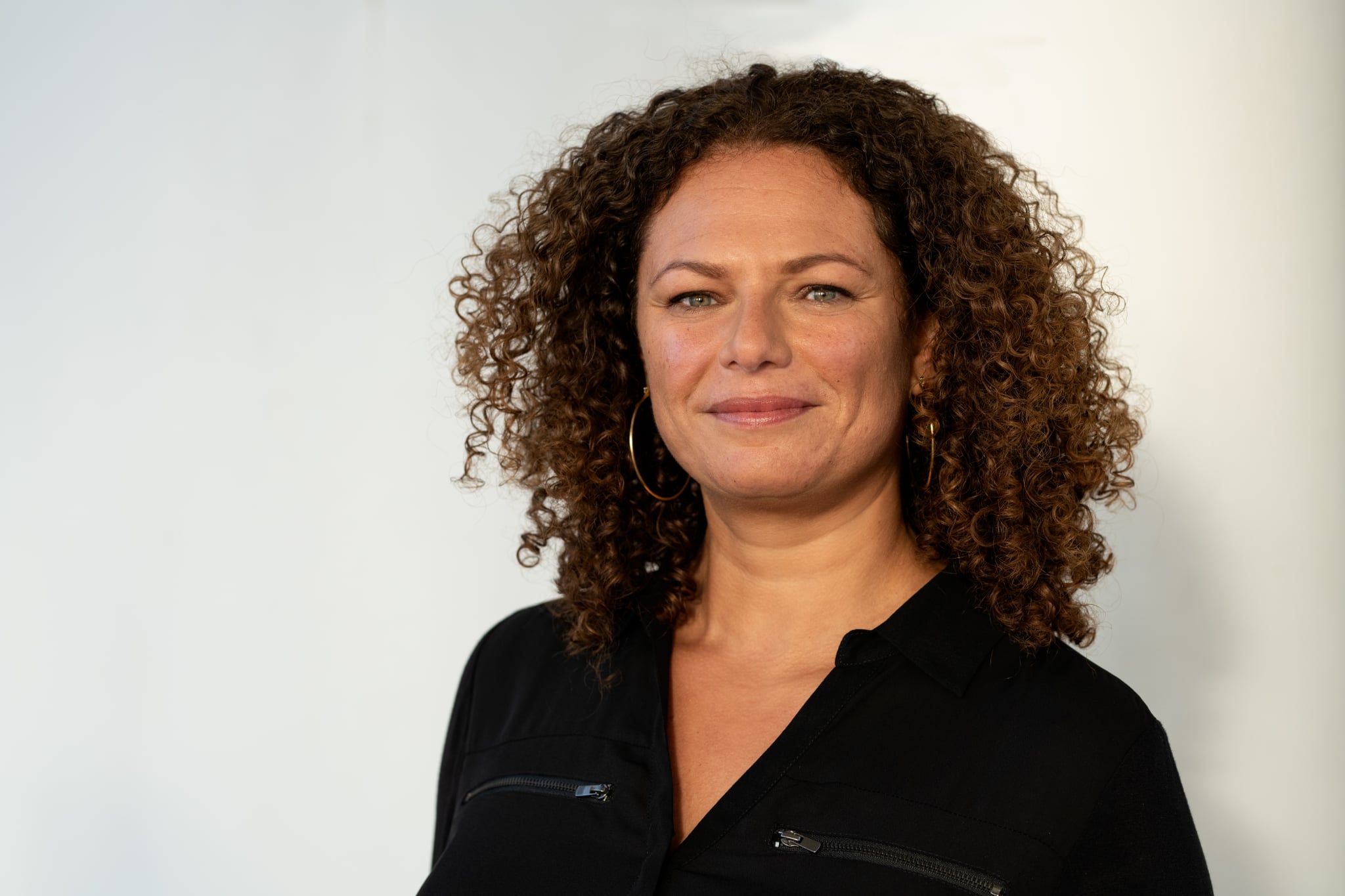 Image Source: Holly Wren
Too often, the best beauty stories go Untold, solely based on a person's skin colour, religion, gender expression, disability, or socioeconomic status. Here, we're passing the mic to some of the most ambitious and talented voices in the industry so they can share, in their own words, the remarkable story of how they came to be — and how they're using beauty to change the world for the better. Up next: Jessica Parrish, founder of curly-hair brand Shedid & Parrish.
I've struggled to find the right hair products, the right hairstylist, and the right information about my hair for such a long time. I'm mixed race and I'm adopted, so I have hair that comes from who knows where and parents who didn't really know how to look after it. I went through lots of trial and errors, and as you can imagine, as a young girl, I ended up not having great confidence as a result.
Honestly, it's funny not only the number of products I've tried, but also all of the different kinds of products I've tried. I almost hang my head in shame when I say it, but I used to put baby oil in my hair as a styling aid. I used Vaseline in my hair as a styling aid. I'd wash my hair, and I would then apply tubs of Vaseline because, at the time, I was also using Black & White, which is a brand of a pomade wax, and not only was it exactly the same texture as Vaseline, but it also contained petrolatum, so I thought it was the same thing. And all of this stuff I was using, none of it was good for my hair. But I didn't know what I needed because back in the day, you either had Afro hair products or you had European hair products. You didn't have European curl [products], either, as there was no such thing [on the market] yet.
It was probably about three years ago that I decided I was finally going to figure out how to take care of my hair. A friend of mine was going through her natural hair journey, and I didn't really know a great deal about it. I was still using these brands that weren't very good for my hair, so I started using a co-wash and things like that, and along the way, I became really interested and I wanted to learn more.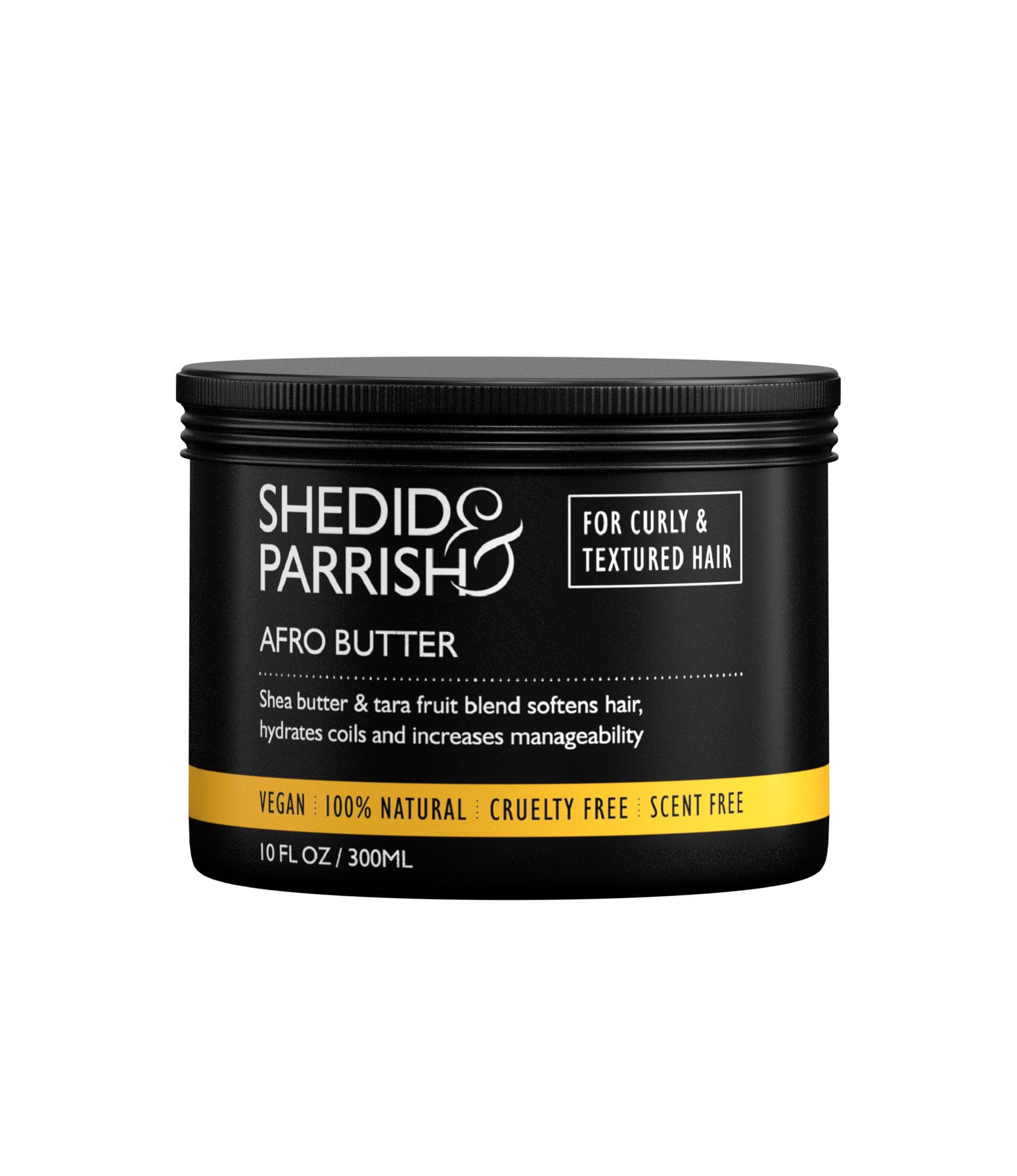 Image Source: Shedid & Parrish
At the same time, I was also spending a lot of time in the US — my work life meant I spent three years working across different states — and I saw a lot more hair products there for curls and mixed curls. And what was amazing is that a lot of it was not good quality and contained quite damaging ingredients. But I started trying a lot — buying them, using them, realising something was a bit meh and buying another one. It was a constant trial, which ended up giving me a good base to know, "Well, I need this sort of styling agent and that sort of conditioning agent."
And prior to that actually, I did an executive MBA, and in that class with one of my colleagues — she's a Black woman who had her hair in locs at the time — we talked about why is it that neither of us can get our hair done [at salons]? This is wrong. And of course, we're in the environment where we're talking entrepreneurialism, and leadership, and all of this stuff, and I think it just lodged in my head and I was like, "I've been talking about this my entire life. I have to do something about it." And I think it was all of those little bits really that led me to here and launching my own curly-hair brand.
What are my future plans for the company? Well, domination for curls.
The original plan when I set out the vision for the business was that I wanted Shedid & Parrish to be a one-stop shop for anyone with curls. And that would really mean that we could be found on the high street; that we would be a chain of hair salons for curly-textured hair, so you could come and have your hair seen to, you could buy products, and you could get knowledge. And so the range within that obviously needed to be a salon-quality range across everything to wash, condition, and style. But then when we got through to COVID and the high streets unfortunately were closed down, so trying to open a salon didn't make much sense — but we still kept working on the range and were able to launch it in March.
What are my future plans for the company? Well, domination for curls. What I really want is for curls not to be a thing. You should just be able to go into any shop, any high street, any anything, and you're serviced in the same way as your straight-hair comparative or colleague. That's ultimately what I want. And whether or not I open up my own salon, or partner with a salon, I definitely want to be on the high street in that salon space.
My ideal location for a salon would be central London, in Covent Garden. But equally, if I'm absolutely honest, I'd be in Brighton, in Kent, and in Oxford, because in central London, or any central city, we do have curly-haired salons and we have curly-hair stylists (however, I still think it's challenging because they tend to be for either Black Afro hair or for European hair, and once again, we don't all fit into the boxes). But the minute you come out of London and you go to university towns, there's nothing. One of my friend's nieces, for example, who worked with us on the trials for the Shedid & Parrish products, she was in Brighton at university, and she had to go to Peckham to get her hair done in advance of going because she couldn't get her hair sorted when she was at school. And you think, this is crazy.
To bridge that gap in the salon world, personally, I believe it's all around training. So the training within the salon industry at the moment is, I'm afraid, a little bit behind in terms of what's required for hair. The training on curls isn't as extensive or as compulsory as it should be. So what I would actually like to do is to change the training for stylists where curl and Afro hair is an absolute core part of the program. And that means that anybody coming out of styling school knows how to cut all types of hair. It's really quite simple. You should know how to cut everything. So really what we'd ultimately like to do is get into the infrastructure and support the changing of the teaching in the academies, to then infiltrate into all the salons, so that they are all as standard sorting curly hair.
When I was developing the Shedid & Parrish products, I wasn't just thinking back to when I felt lost about my hair. I was also thinking about the parents of me. When I was growing up, being mixed race really was the minority. And while now it's so common, there are so many parents who still don't have the knowledge. And of course, they don't. If you've not grown up with a particular hair type, how can you teach your child how to look after it? And so I wanted to create something that was comfortable and attractive for any sex, any gender, any ethnicity — anything really. It's a range for everybody.
Read our review of all six Shedid & Parrish products here.