Jo Loves 2021 Beauty Advent Calendar Details and Photos
The 2021 Jo Loves Advent Calendar Is Here — and the Festive Season Has Never Smelt So Good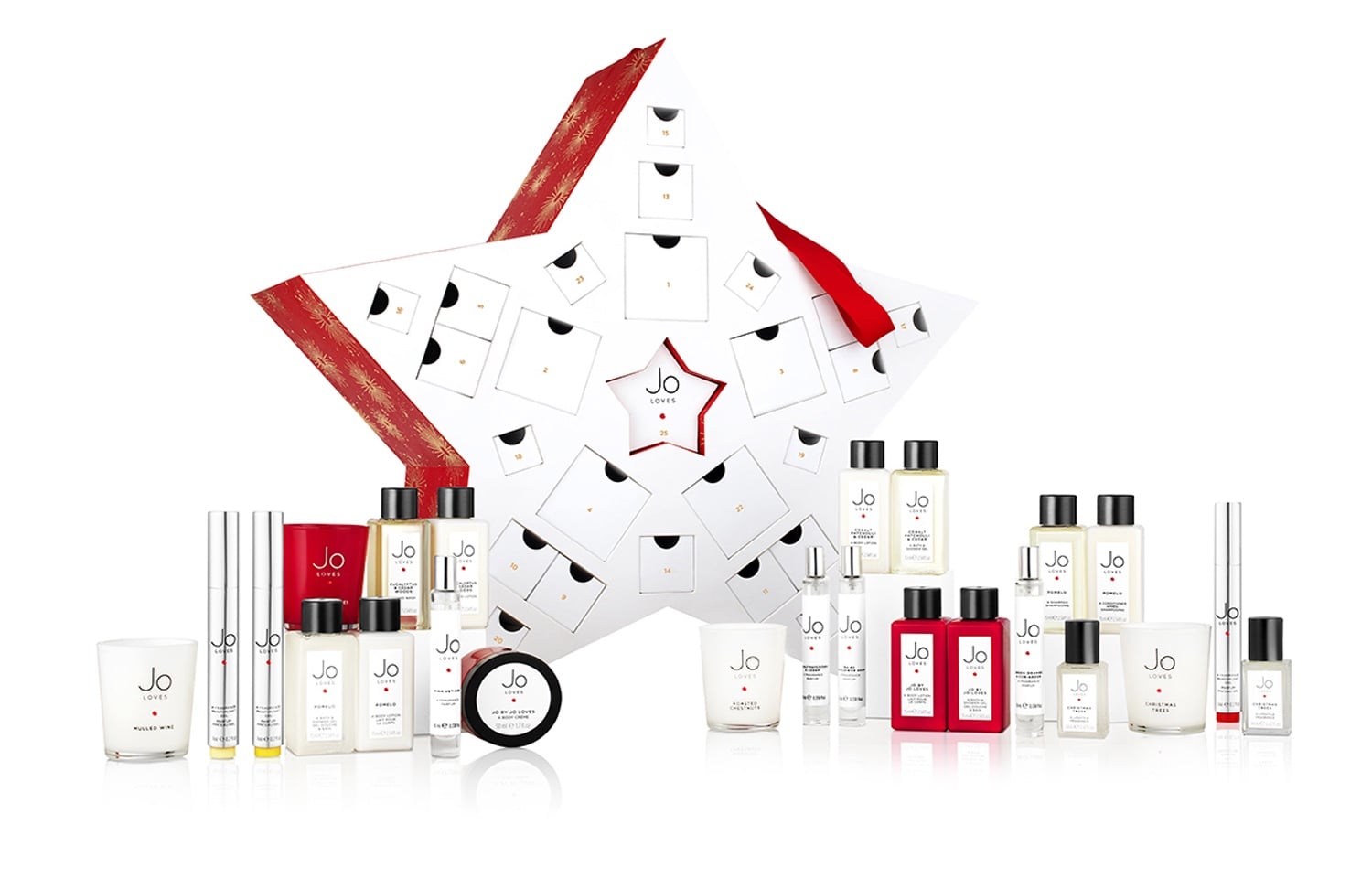 If you're looking to truly treat yourself (or a loved one) this festive season, feast your eyes on this sneak peak of the Jo Loves calendar. This year's option, which is shaped like a star, features 24 deluxe travel-sized products and a full size surprise on the 25 Dec.
"I love Christmas. From the very first moment on the 1st of December to the 25th, the countdown is magical," founder Jo Malone CBE said of the launch via press release. "There is a scented delight to enjoy every day, with a personalised surprise waiting for you on Christmas Day."
The combined value of the calendar is £485 and from 7 Oct. is available at both the brand's London store and online. Best of all, there are plenty of brand new products and scents in the mix, including the Mulled Wine Votive, White Rose and Lemon Leaves, and Snowflakes Room Spray, as well as bestselling favourites like the Jo by Jo Loves Body Crème and Pomelo Bath & Shower Gel.
When it smells as good as the Jo Loves 2021 Advent Calendar (£325), we can't but help but get into the festive season mood early. And if you don't mind spoiling the surprise, you can check out a full list of the treats hiding behind the doors below:
Christmas Trees Candle
Mulled Wine Candle
Roasted Chestnuts Candle
Jo by Jo Loves Candle
Pomelo Shampoo
Pomelo Conditioner
Pomelo Bath & Shower Gel
Pomelo Body Lotion
Cobalt Patchouli and Cedar Bath & Shower Gel
Cobalt Patchouli and Cedar Body Lotion
Jo by Jo Loves Bath & Shower Gel
Jo by Jo Loves Body Lotion
Eucalyptus and Cedar Woods Hand Wash
Eucalyptus and Cedar Woods Hand Lotion
Jo by Jo Loves Paintbrush Perfume
White Rose and Lemon Leaves Paintbrush Perfume
Pomelo Paintbrush Perfume
Green Orange and Coriander Perfume Vial
Pink Vetiver Perfume Vial
No. 42 The Flower Shop Perfume Vial
Cobalt Patchouli and Cedar Perfume Vial
Jo by Jo Loves Body Crème
Snowflakes Room Spray
Christmas Trees Room Spray
Fragrance Voucher
Image Source: Jo Loves