Kamala Harris's Straight Hairstyle Should Be Her Choice
Kamala Harris Chooses to Wear Her Hair Straight — and That's OK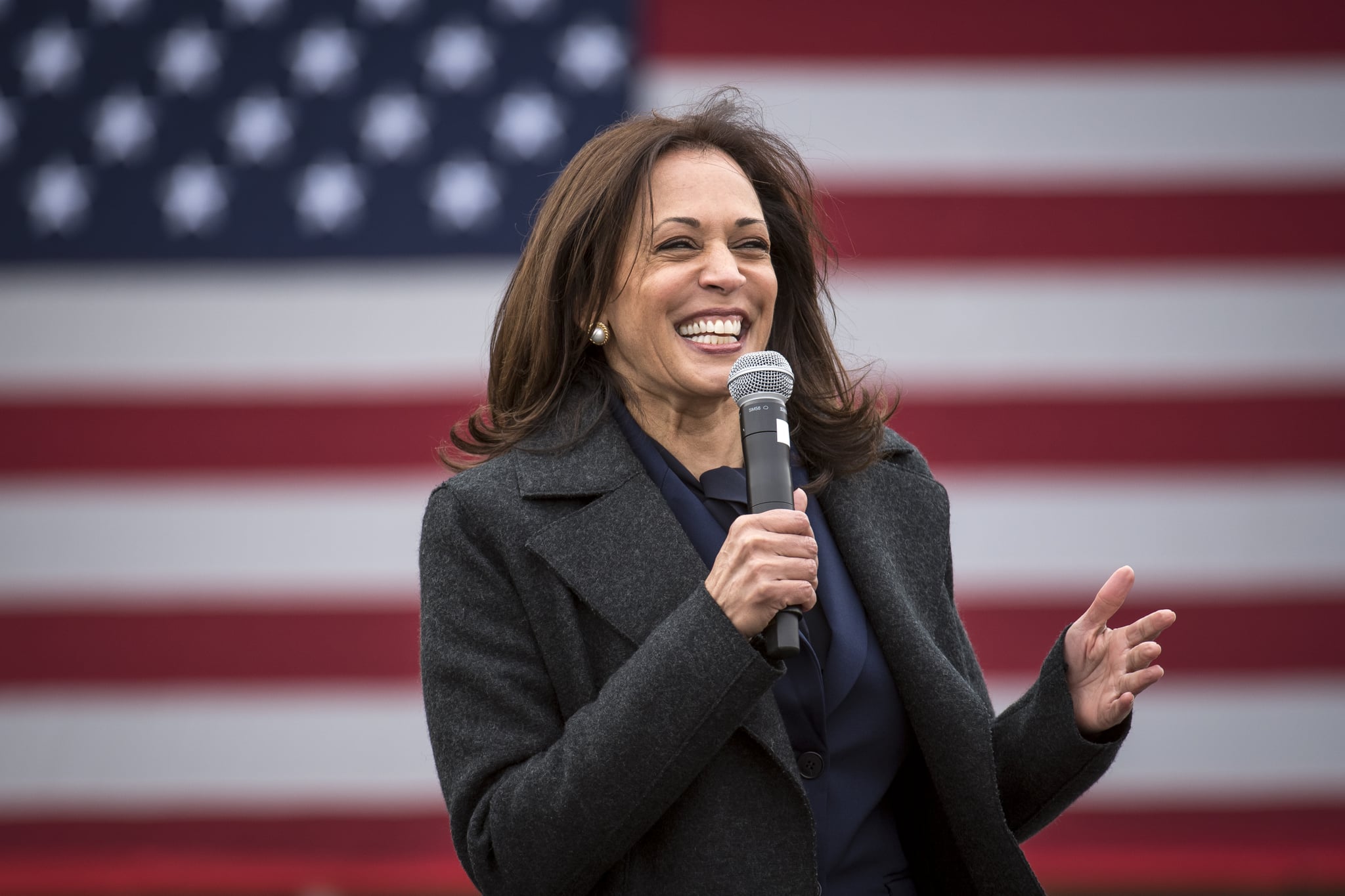 The other day, my sister and I were at Target when a young Black girl approached us smiling saying, "Hey, your hair looks like mine!"
My hair was styled in Bantu knots and my sister was wearing non-synthetic individual braids. This moment was significant for the Black child in our majority white town. It signified that her hair was normal, acceptable, and beautiful. Similar sentiments were felt all around the world, specifically by the Black community, as we saw ourselves in Vice President-elect, Kamala Harris.
We felt seen and appreciated as people of colour and expressed joy for gaining representation in the White House. We quickly became confident that Harris — as she had so many times in her career — would be a voice for Black and underrepresented communities. Our hope was restored in a country that could grant opportunities to women and people of colour.
With all this, we also wondered what Kamala Harris's time in office could mean for Black hair. The hair decisions afforded to Black women are inherently political. We decide to weave our hair and are accused of assimilating. We wear it natural or in braids and are praised for honouring our diaspora. The versatility of Black hair is a double-edged sword: great for the wearer but open for public scrutiny.
When Kamala Harris appeared on stage at the Vice Presidential debate, the internet was split on her hair choice. Twitter users debated if Harris wore a wig resulting in, "Does Kamala Harris wear a wig?" trending. Others relished in the pristine silk press the former senator was rocking. Some, like Atlanta actor Lakeith Stanfield criticised her hair saying, "I don't like her hair, but other than that this is better than the last one but still sad."
I get that if you've never experienced hair discrimination, wondering why Harris wears her hair straight and not might not be a big deal to you. But understand that just because it isn't your lived experience doesn't mean it's not discrimination. Our hair has been marked as "unacceptable" for so long and by not being OK with the Vice President-elect's hairstyle, you are indirectly saying how she chooses to wear her hair should not be her choice.
According to Adjoa B. Asamoah, an impact and political strategist who developed with Dove the legislative strategy for the CROWN Act — a law put in place to end hair discrimination for Black people - CROWN represents a "movement of choice including the choice and the right to straighten your hair if you chose without being on the receiving end of discrimination." In other words, the CROWN act was established to legitimise our experiences and our choice in deciding what hairstyle to wear, so why can't the same be applied to Kamala Harris?
You can chalk it up to the growing list of things to never say about Black hair, like "Is it real?" or "Can I touch it?" or "Do you wash your hair?" To be clear, as a Black woman, I think it's quite normal to daydream about the potential awareness and representation the world could witness with Harris rocking her natural texture (whatever that may be) but ultimately that's not for us to decide. If she wants to wear her hair straight, I want the world to be OK with that.