Kate Middleton Auburn Hair With Strawberry Blonde Highlights
The Duchess of Cambridge Got a Fresh Haircut and Colour For Summer, Putting a Spin on the Blonde Trend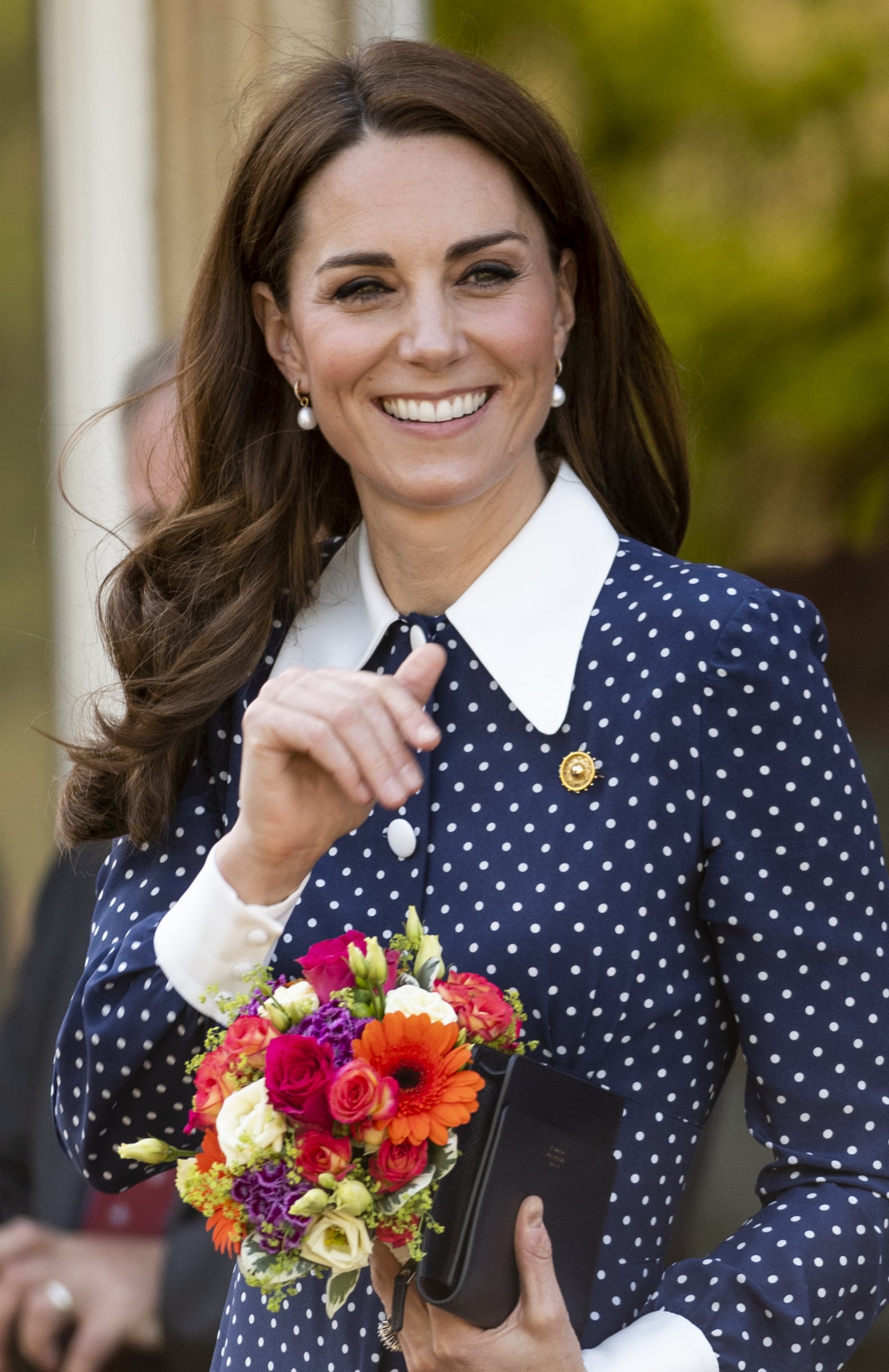 It looks like even Kate Middleton, a natural brunette, is trying out a lighter hair colour for summer. The Duchess of Cambridge was recently photographed with a fresh, new auburn colour with strawberry blonde highlights. Strawberry blonde — and really any other shade of blonde, for that matter — are huge summer hair colour trends.
But the new colour isn't the only update to the Duchess's hairstyle. Her long hair now has sweeping, face-framing layers. With her middle part, it even looks like she opted for a long curtain fringe that hit right at her cheekbones.
The photo posted on the Duke and Duchess of Cambridge official Instagram page shows the Duchess on BBC Tiny Happy People, a new initiative on the BBC Breakfast morning show. Tiny Happy People is a BBC Education program that provides resources to parents with children from pregnancy to age 4.