MAC Cosmetics Hyper Real Skin Review With Photos
MAC Is Launching Skin Care — Here's My Unfiltered Review
As POPSUGAR editors, we independently select and write about stuff we love and think you'll like too. If you buy a product we have recommended, we may receive affiliate commission, which in turn supports our work.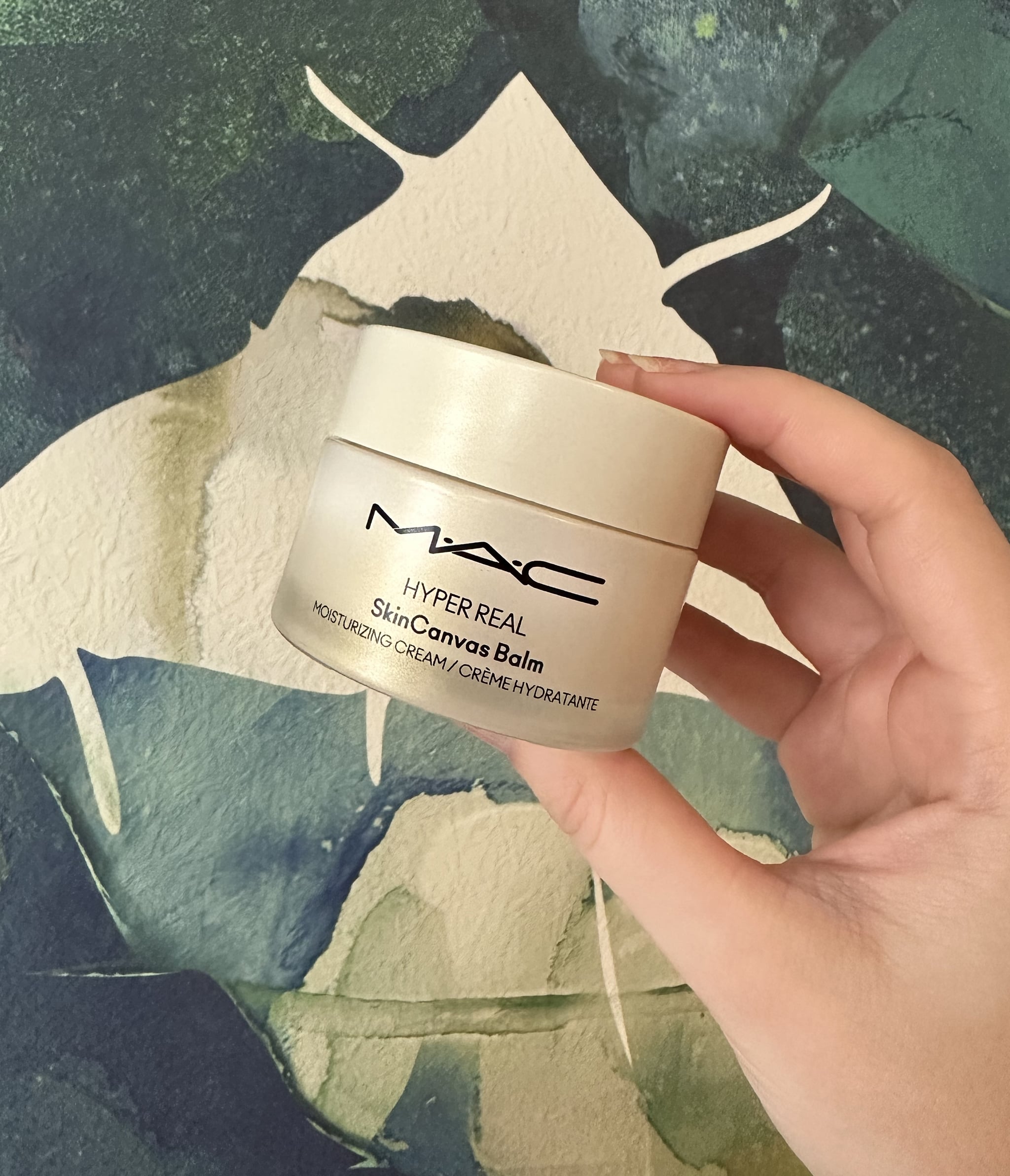 MAC Cosmetics is branching out into skin care with the Hyper Skin line.
The three-piece collection features a moisturiser, a serum, and an oil cleanser.
Our editor tried all three products and is sharing a review on her favourite.
MAC Cosmetics is one of the most notable makeup brands on the market, but the company wants to make a splash in the world of skin care, too. On 3 Jan., MAC expanded its offerings with Hyper Skin, a three-piece skin-care line designed to hydrate and soften your skin — with or without makeup.
The collection includes the SkinCanvas Balm Moisturising Cream (£52), Serumizer Skin Balancing Hydration Serum (£58), and Fresh Canvas Cleansing Oil (£36). The moisturising cream and serum are meant to be used as part of your daily regimen for hydration, while the cleansing oil is great for melting away a full face of makeup at night, leaving your skin silky soft.
I got my hands on the full Hyper Skin line ahead of the launch to try, leading me to discover my favourite from the bunch: the SkinCanvas Balm Moisturising Cream. Ahead, I'm sharing more about why I love this new product from MAC Cosmetics, who it's best for, and my overall rating.
About the MAC Cosmetics SkinCanvas Balm Moisturising Cream
The MAC SkinCanvas Balm is suitable for all skin types.
The formula contains Japanese peony extract to soften, niacinamide to brighten skin tone, hyaluronic acid to hydrate, ceramides to seal in moisture, and mango and avocado butters.
It is fragrance-free and claims to provide hydration for up to 24 hours.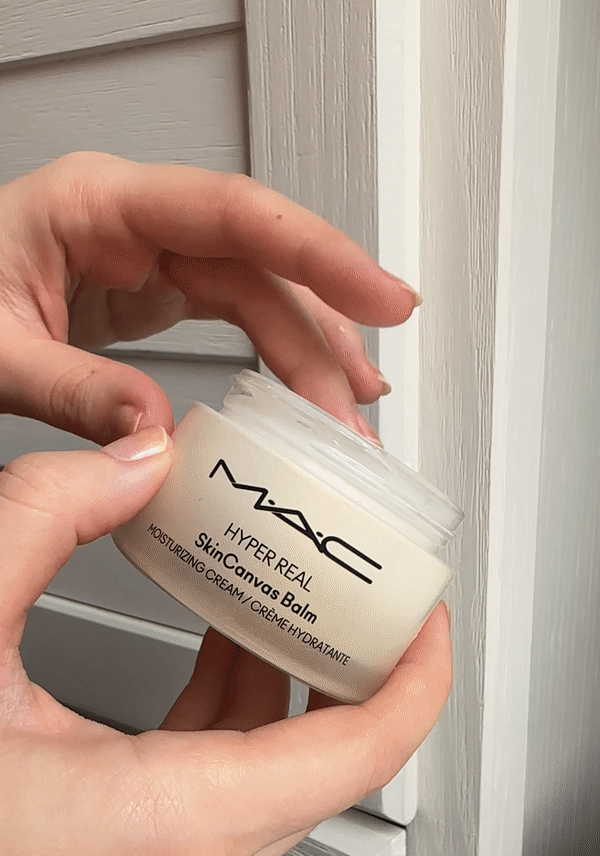 What I Like About the MAC Cosmetics SkinCanvas Balm Moisturising Cream
I'm picky when it comes to my moisturisers, but this one from MAC immediately impressed me. I have normal to dry skin, but it leans drier in the winter months (aka now). What I love most about the SkinCanvas Balm is the texture. Like the name states, it's a true cross between a balm and a cream, so it feels super thick and luxurious. However, despite its rich consistency, it doesn't feel heavy or greasy on the skin. It also leaves behind this beautiful glassy shine.
After using this moisturiser consistently for a few weeks, my skin started to feel softer and more supple. Another big perk is how well it layers with other products. Staying true to its roots, MAC wanted the cream to to work on its own as well as underneath makeup — mission accomplished.
MAC Cosmetics SkinCanvas Balm Moisturising Cream on Bare Skin
How to Use the MAC Cosmetics SkinCanvas Balm Moisturising Cream
I use the SkinCanvas Balm two different ways, depending on my mood. The first and most obvious way is as a true moisturiser at the end of my morning skin-care routine. It layers nicely over my vitamin C serum and under my sunscreen, giving my skin a healthy glow.
The other way I use this moisturiser is as a base for makeup. Right now with the chilly temperatures outside, I find the cream keeps my skin plump and hydrated under foundation all day. I like to apply a small amount all over my face, let it sink in for a few minutes (while I drink my coffee or pick out my outfit), then apply my makeup over it. It doesn't pill or separate under any of my cream or powder products — instead, it gives me a smooth, glowy, and hydrated base to work with.
What to Consider Before Trying the MAC Cosmetics SkinCanvas Balm Moisturising Cream
Clearly, I would recommend this moisturiser to anyone with normal to dry skin types like myself. It's worth noting, however, that the thick, creamy consistency that I love may not be the preference of others. If you have oily or acne-prone skin or you generally like lighter formulas like gel or water creams, you may find this one to be a little too rich.
You may also want to consider the price. The MAC Cosmetics SkinCanvas Balm Moisturising Cream costs £52, so it's certainly not the most expensive moisturiser on the market but also not the cheapest. What's nice is a little bit of this cream goes a long way, so a jar should last you a while.
MAC Cosmetics SkinCanvas Balm Moisturising Cream With Makeup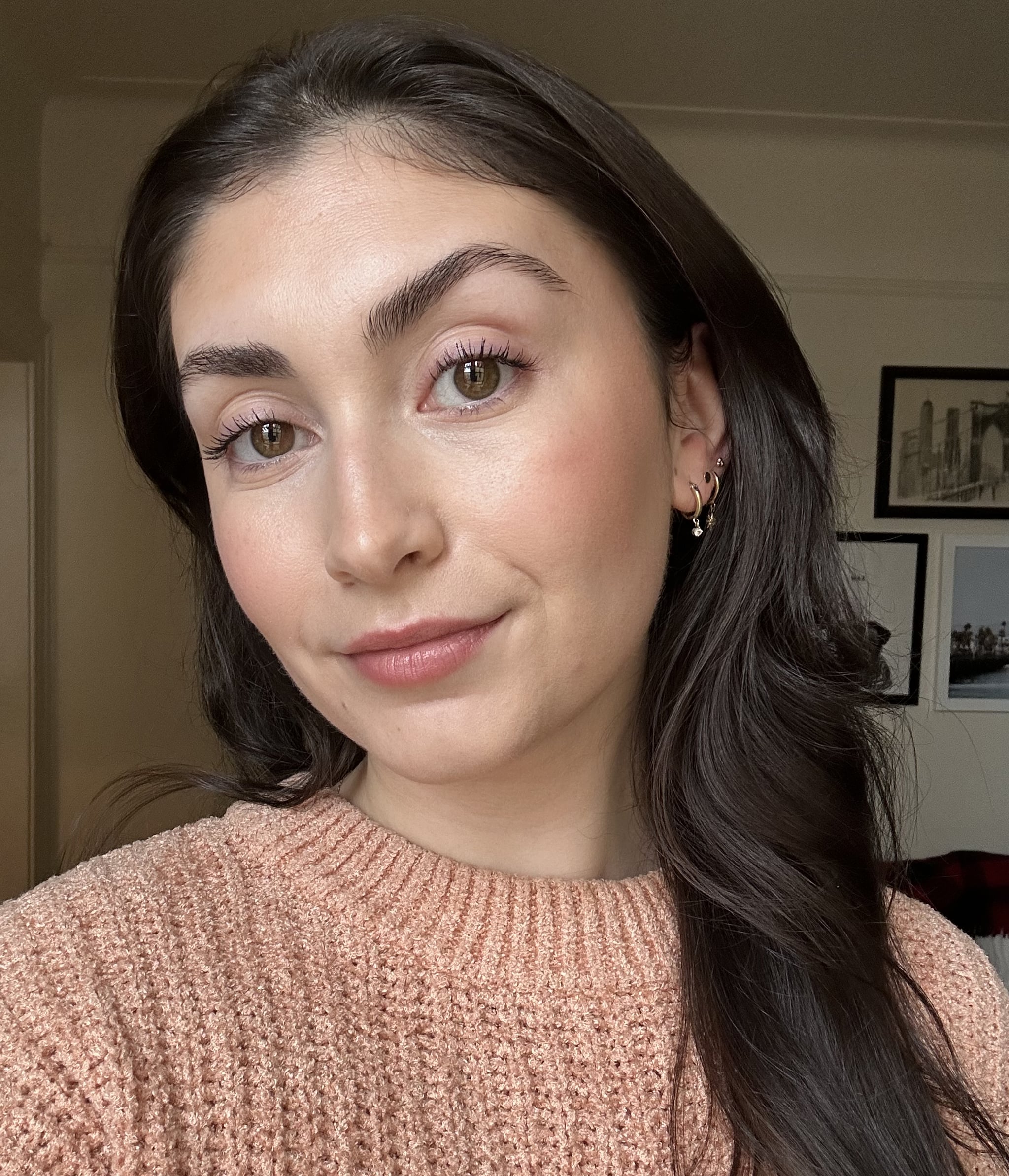 Rating:
Image Source: POPSUGAR Photography / Jessica Harrington