140 People Exposed to COVID-19 From Missouri Hair Salon
140 People Have Been Exposed to COVID-19 After a Missouri Hair Salon Reopened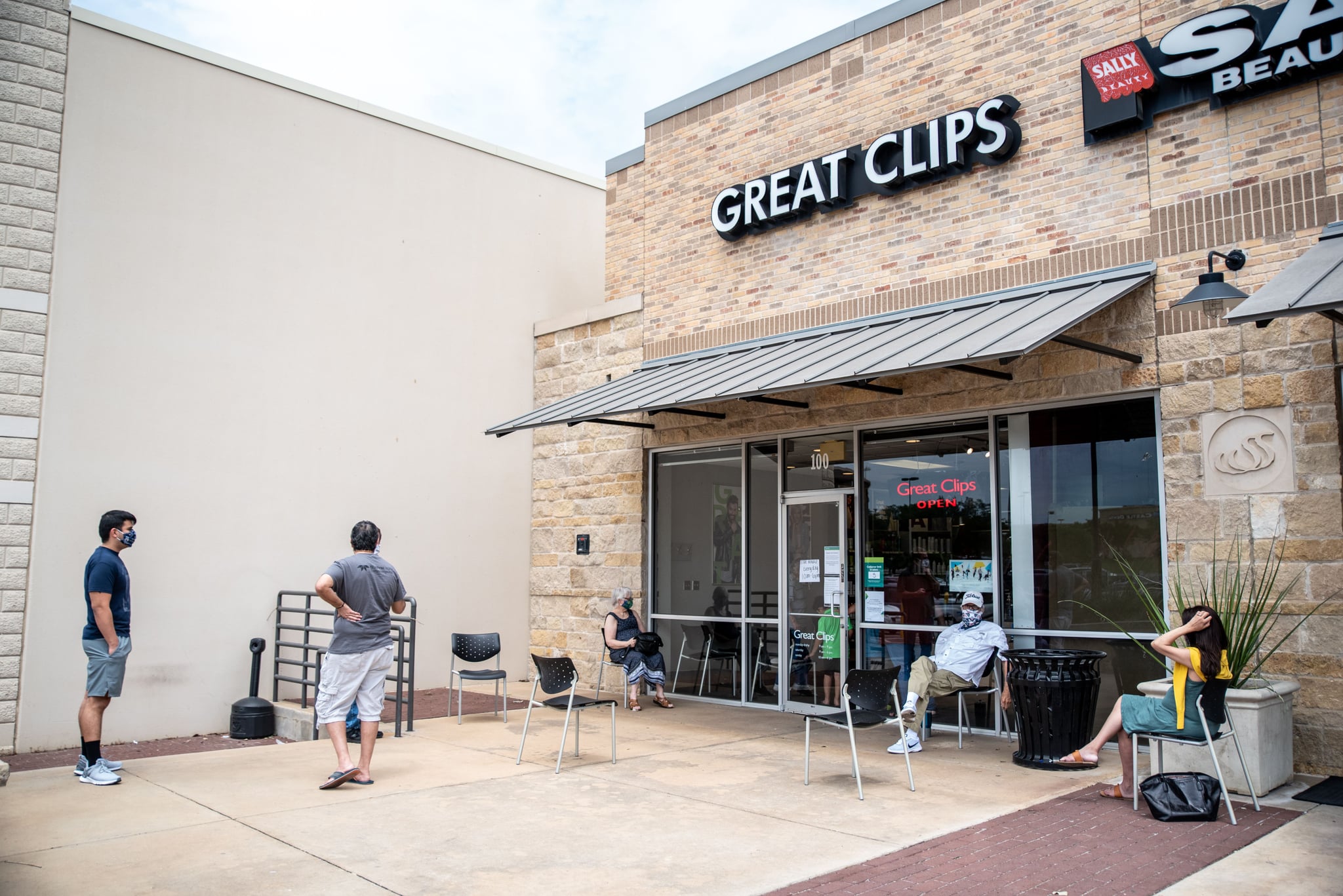 Missouri started reopening all nonessential businesses, including close-contact services like hair salons, with restrictions on May 4 after closing due to the coronavirus. Now, just three weeks later, the Springfield-Greene County Health Department announced that two hairstylists working at a Great Clips salon in the area have tested positive for COVID-19.
According to officials, the first infected hairstylist saw 84 clients over the course of eight days and the second stylist saw 56 clients after working for five days. This resulted in directly exposing 140 people to the virus. Additionally, the two salon workers were around seven coworkers while contagious. Both the infected hairstylists and the clients they saw were wearing face-mask coverings.
It has been reported that the hairstylists were experiencing minor symptoms during their shifts, despite guidelines posted by health officials and the Missouri Board of Cosmetology stating employees shouldn't work if they're experiencing signs of illness.
"The franchise owners have closed the salon to undergo additional sanitization and deep cleaning, consistent with guidance from health officials," a Great Clips spokesperson said in a statement to NBC. COVID-19 testing has been offered by the Health Department to all of the clients exposed to the virus, and so far, only one has come back positive.
POPSUGAR aims to give you the most accurate and up-to-date information about the coronavirus, but details and recommendations about this pandemic may have changed since publication. For the latest information on COVID-19, please check out resources from the WHO, CDC, and local public health departments.