World's First Tablet-Based Skin Care: Mono Skincare Review
Just Add Water! Introducing the World's First Tablet-Based Skin Care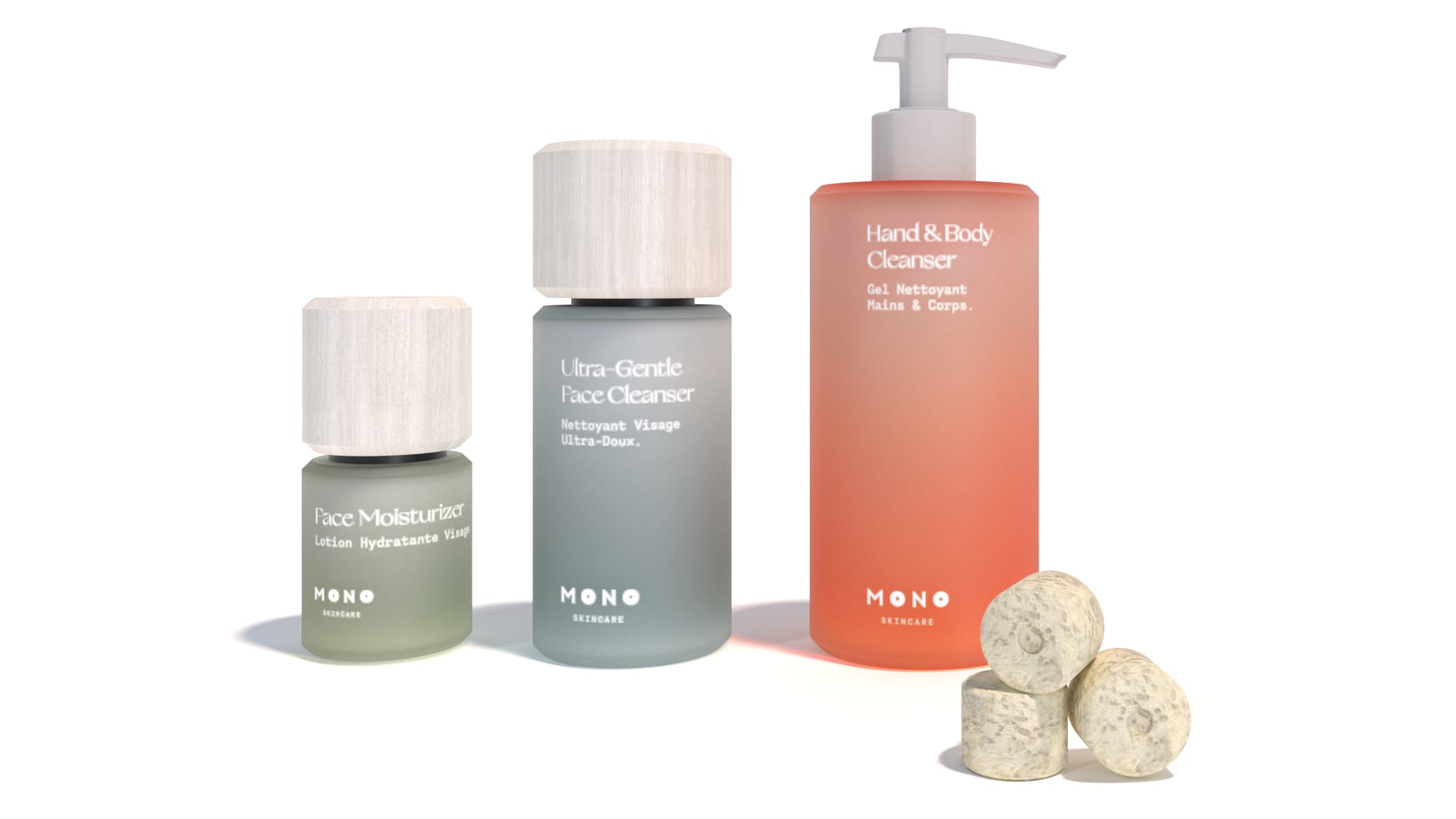 Image Source: Mono
Reducing individual waste is something many of us are continually striving for. Thanks to innovations like reusable food-storage bags, metal straws, and toothpaste and cleaning products in tablet form, we're rethinking the ways in which we can live a more sustainable life without having to compromise on efficacy. But whilst many of us diligently carry around a reusable water bottle and buy new and improved eco-friendly cleaning products, there's one area that can always do with improvement when it comes to sustainability: our beauty routines.
The beauty industry sadly creates an extraordinary amount of waste. Unfortunately, it's not an easy fix, either. At the moment, there is no packaging or formula that is 100 percent perfectly sustainable, even the seemingly most eco-friendly product can have some sort of negative environmental impact. There are brands, however, that are pushing boundaries with innovation in an effort to create more eco-conscious products. One brand doing just that is Mono Skincare.
Mono works by using the same system as tablet-based cleaning products by reducing plastic with solid tablets combined with drinking water. The brand currently features seven core products — face moisturiser, night serum, cleanser, toner, body mist, deodorant, and yoga-mat cleaner — that work by adding a single solid tablet to clean water in the bottle. Once the product is finished, you simply repurchase a single tablet and keep the bottle to use over and over again.
The packaging is chic and minimalist. All of the products come in ombré-hued glass bottles with a pump (which isn't perfect, but since the product is refillable it reduces the need to throw away excess pumps) and a white wooden cap. Mono's concept is built on being refillable, so once you're finished with your product, you just order your tablet replacement and fill up your glass container.
I tried the facial moisturiser (£51) from the range. Using the product was really simple: unscrew the cap, fill with clean water until the line indicated on the side of the bottle, drop the tablet into the bottle, give it a good shake, and then wait until it's fully dissolved.
The moisturiser formula is based off one of the buzziest skin-care trends at the moment: probiotic-laced products that are aimed at maintaining your skin's microbiome (the invisible layer of good and bad bacteria on the surface of your skin). A healthy microbiome equals a healthy skin barrier, which then leads to less redness and breakouts. The Mono facial moisturiser contains Biolin P, a prebiotic that is said to help soothe and reduce redness, which is something that massively appeals to me as someone with rosacea who battles with irritation on a regular basis.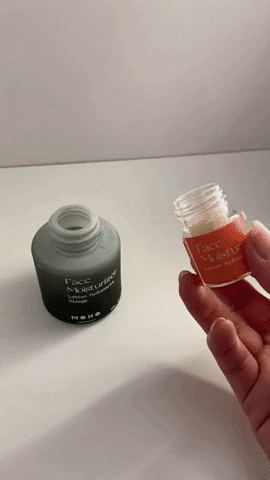 I will say that the consistency of the moisturiser threw me off. It's not what I'd class as a cream or a lotion, but rather an essence or toner that is completely liquid in consistency. For my skin type, which is on the drier side, it wouldn't be enough moisture for me and is more something I'd use as a serum underneath a traditional moisturiser. Having said that, I did really like the product as a hydrator and it made my skin incredibly soft with zero irritation — a win in my books.
Like many eco-conscious products that are new on the market (particularly if they are using new innovation), the Mono products don't come cheap. With prices ranging from £8 to £23, it's definitely an investment and something you have to be in the position to commit to if you're looking to make changes to your routine.
All in all, the idea of tablet-based skin-care products is genius. It's solving a very real problem that exists in the industry and the innovation is inspiring. I'm excited to see this category in the industry grow and improve.
Image Source: Mono