Nars Soft Matte Complete Foundation Review
The Nars Soft Matte Complete Foundation Is Your Foundation, Concealer, and Powder in One Tube
As POPSUGAR editors, we independently select and write about stuff we love and think you'll like too. If you buy a product we have recommended, we may receive affiliate commission, which in turn supports our work.
The new Nars Soft Matte Foundation, which launched on 31 Oct. in the UK, had big shoes to fill. Named after the brand's bestselling, much-beloved concealer of the same name — a product nearly every makeup artist we know rates and has in their kits — it's no surprise that expectations for the foundation version of Soft Matte were high.
I'm one of those megafans of the Soft Matte Concealer (£24). It's been part of my makeup routine ever since it launched in 2013. To me, it's perfect. It's a cream formula that can be applied sheerly or packed on for full, spot-concealing opacity. Even more appealing is the texture. It's on the drier side, which means it sets and stays, however, it's still sheer and creamy enough that it blends seamlessly — you don't know where the concealer ends and your skin begins. You can apply it with your finger or buff it onto your skin with a brush, using it in place of foundation. And it comes in 16 shades, with more on the way, according to the brand.
The Soft Matte Complete Foundation (£28) aims to do all of the above but in liquid form. When it sets, it has the same velvety-matte finish as the concealer and efficiently covers up any spots or redness you might want not want to show off that day. In fact, it contains some of the same ingredients as the concealer, including the sphere-shaped diffusing powders that give your skin a blurred, airbrush finish. Additionally, the foundation contains another type of powder that helps absorb excess oil on the skin's surface, leaving your skin looking matte and helping the foundation last longer (the brand promises this new formula offers 16-hour wear). Because of these two ingredients, the formula definitely has a powdery feel on the skin, although I promise you it doesn't look powdery or chalky.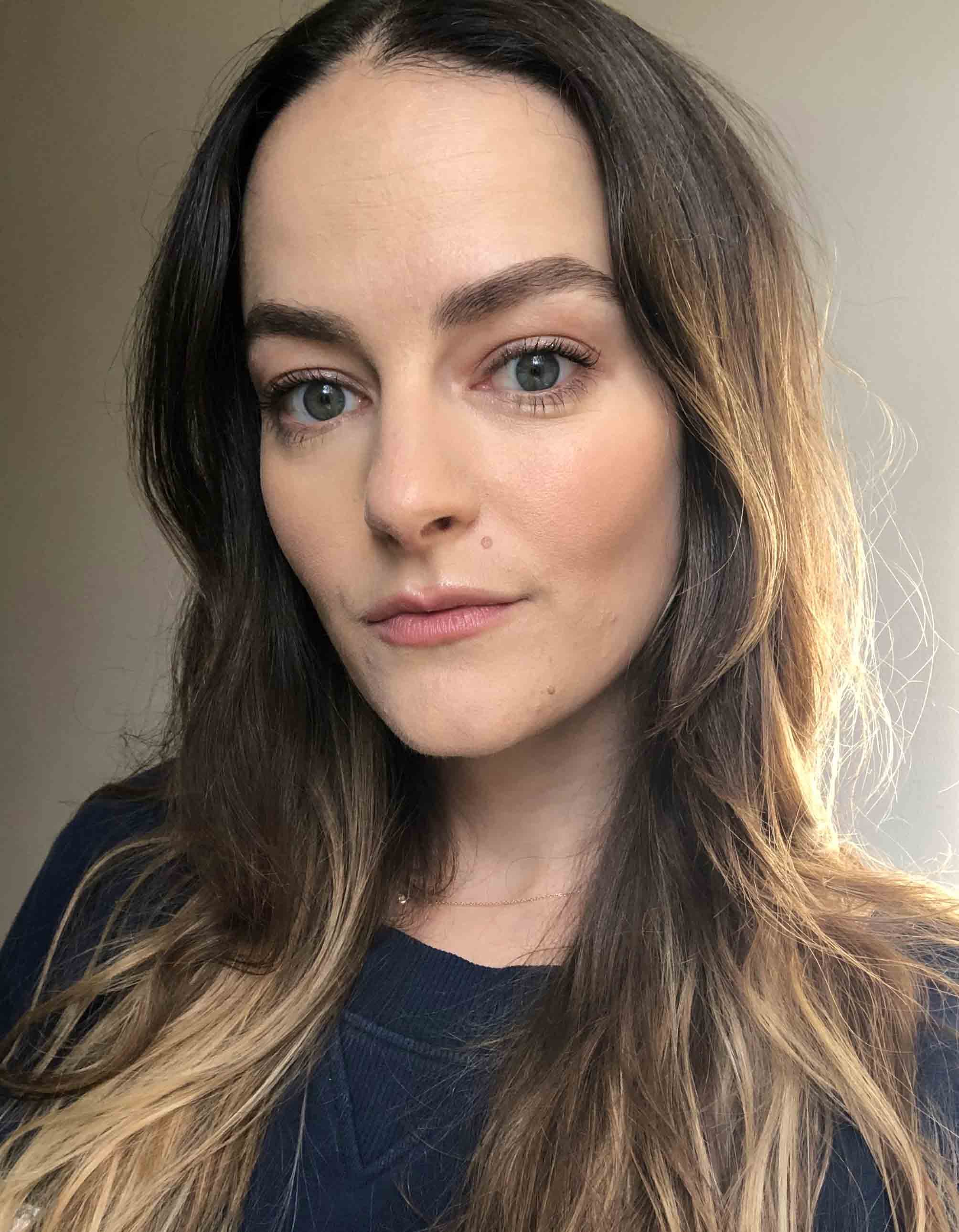 Image Source: POPSUGAR Photography / Sophia Panych
I'm generally someone who prefers a buildable, light-to-medium foundation, but as a makeup-lover and former dancer, I can appreciate a good full-coverage formula when I try one (and I've tried a lot in my 11 years as a beauty editor). The Nars Soft Matte Complete Foundation is about as user-friendly as a full-coverage formula can get — the liquid is silky and blends beautifully, which meant I found I had quite a lot of time to move it around and buff it in before the foundation set for good. And while I didn't leave my makeup on for the full 16 hours, I can still attest to how steadfast this formula is. It keeps your skin looking good all day long and barely comes off on your face mask (you still may see a few streaks, especially if you are running to the tube and begin sweating profusely, as I did on one of the days I was testing this). Available in 34 shades, the formula also contains a proprietary "anti-oxidation complex" that keeps the pigment from oxidising and changing colour on your skin throughout the day.
Because of the powders in the formula, I personally find I don't need to set this foundation with powder. In fact, I found I didn't need to use any concealer, either. Normally, when I wear foundation, I use concealer under my eyes (to brighten), along my nose (to cover redness), and on top of any spots I have that day. The Nars Soft Matte Complete Foundation ends up being my foundation, concealer, and powder when I wear it, which means I can skip a few steps of my makeup routine. I even find that if you do have a particularly nasty-looking spot, you can add a tiny drop of the foundation to your fingertip and press it on top like you would your concealer.
So what's the verdict? The formula isn't for everyone — those who love a dewy glow, have very dry or crepe-y skin, or prefer the whole no-makeup vibe probably want to sit this one out. But for people who want a full-coverage foundation, like their skin to have a matte finish, don't want to faff around with powder, need something long lasting, or have oily skin that eats away at nearly every foundation they've ever put on their face, then I highly recommend Nars Soft Matte Complete Foundation. It's one of the most elegant full-coverage formulas I've ever tried and surely on its way to becoming a makeup staple for years to come.
Nars Soft Matte Complete Foundation is available exclusively at Nars boutiques and narscosmetics.co.uk as well as Boots and boots.com.