Peacći at-Home Gel Removal Kit Details
Peacći's New at-Home Gel-Removal Kit Wants to Keep You From Destroying Your Nails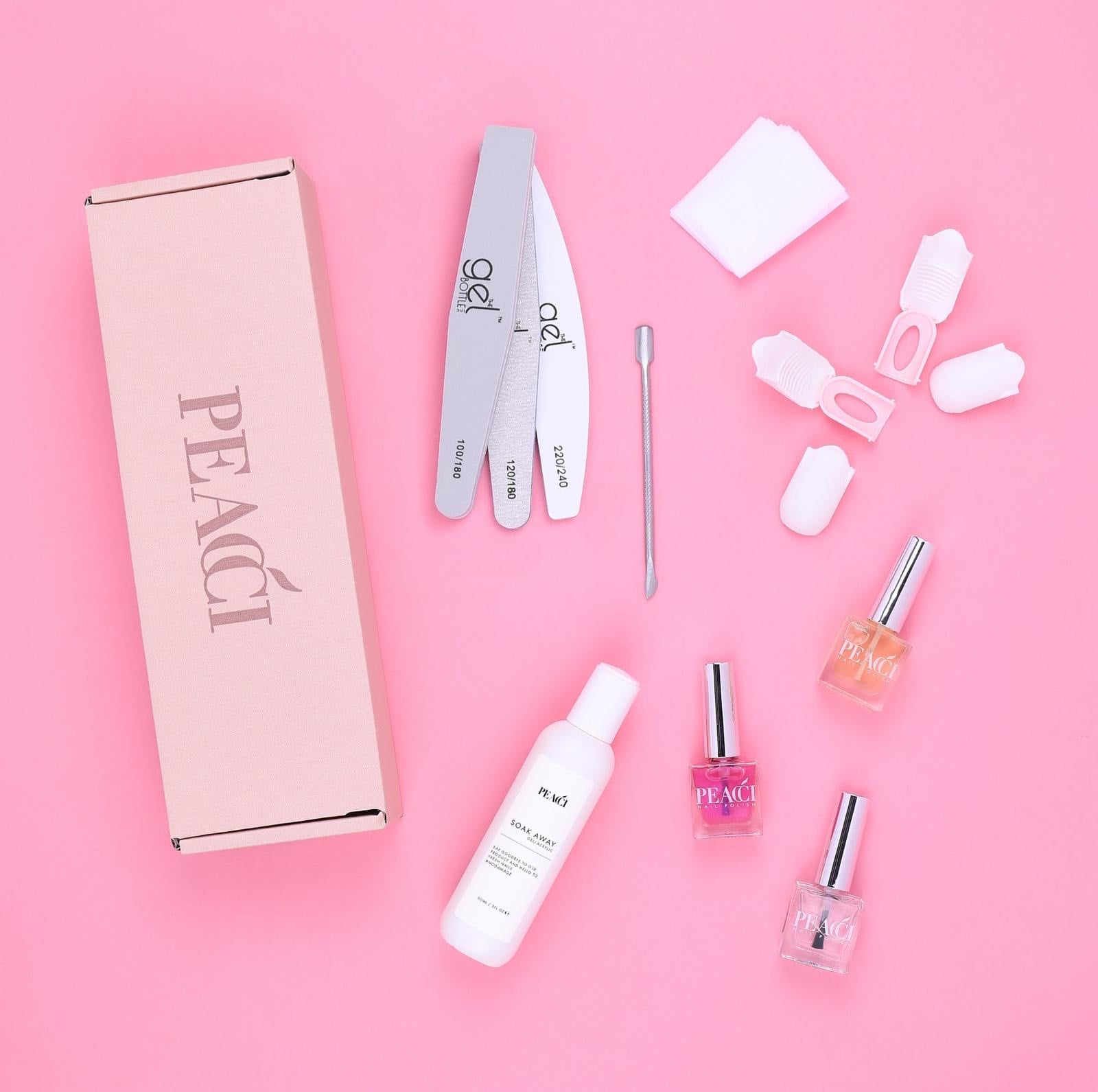 Image Source: Peaccí
Since many of us are on lockdown and staying home, one thing we certainly aren't doing right now is heading to the hair or nail salon. Though we're sad not to be visiting our favourite nail techs for a fresh coat of paint or fancy nail art, it's obviously the right thing to do to keep the country (and especially our NHS workers) safe from COVID-19.
However, being unable to visit the salon can be a bit of an issue if you wear gel or acrylic nails, because removal of both is always better left to the professionals. But in times like these, at-home removal is necessary. "It's incredibly important to remove overgrown gel manicures properly. Overgrown gel can be irritating, and can sometimes chip or lift away from the nail — allowing dirt or bacteria to get underneath," said Daisy Kalnina, founder of Peacći.
That being said, there are steps you can take to safely remove your gel or acrylic nails at home, one of which is having the right tools and equipment. The issue? It's not always easy to know where to buy them.
Luckily our friends at Peacći have made this process a lot easier by creating an at-home gel-nail removal kit, and a very cute one at that. The Peacći Removals and Nail Nutrition Kit (£33) contains a 120/180 nail file, 220/240 nail file, soak away acetone, soak away wipes, remover clips, cuticle pusher, buffer file, cuticle oil, cuticle remover, and a two-in-one base coat — everything you need to give yourself a successful at-home manicure. Peacći has even created a handy step-by-step tutorial video showing the process so that we can be certain we're using every tool correctly.
So for times like these when you can't make it to the salon — or when you're just too lazy to visit (we won't tell if you don't) — but are in desperate need of gel removal, this kit has absolutely everything you need.
Image Source: Peaccí