perfume, Chloe, Chanel Allure
Heaven Scent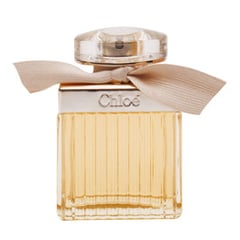 After yet another new fragrance alert yesterday, I've been musing on perfume's long and complex relationship with promises - whether of sex, glamour, beauty or fame. And this got me thinking about why we actually wear scent - is it for ourselves, to feel extra-bellissima and gorgeous? Or is it to lure in a motley queue of smitten young men?
Sure, it depends on the day, your mood, the event - and perhaps even the perfume too. I've just started wearing the sweetly old fashioned signature Chloe scent when I want to evoke a bit of old-school glamour to my working day. But, I'd always fall back on Chanel Allure for down-and-out seduction.
But tell me, why do you wear scent? And for who?