Pink Gin Bath Salts
You Can Now Bathe in Pink Gin, Because You Got Through 2019, and You Deserve It
As POPSUGAR editors, we independently select and write about stuff we love and think you'll like too. POPSUGAR has affiliate and advertising partnerships so we get revenue from sharing this content and from your purchase.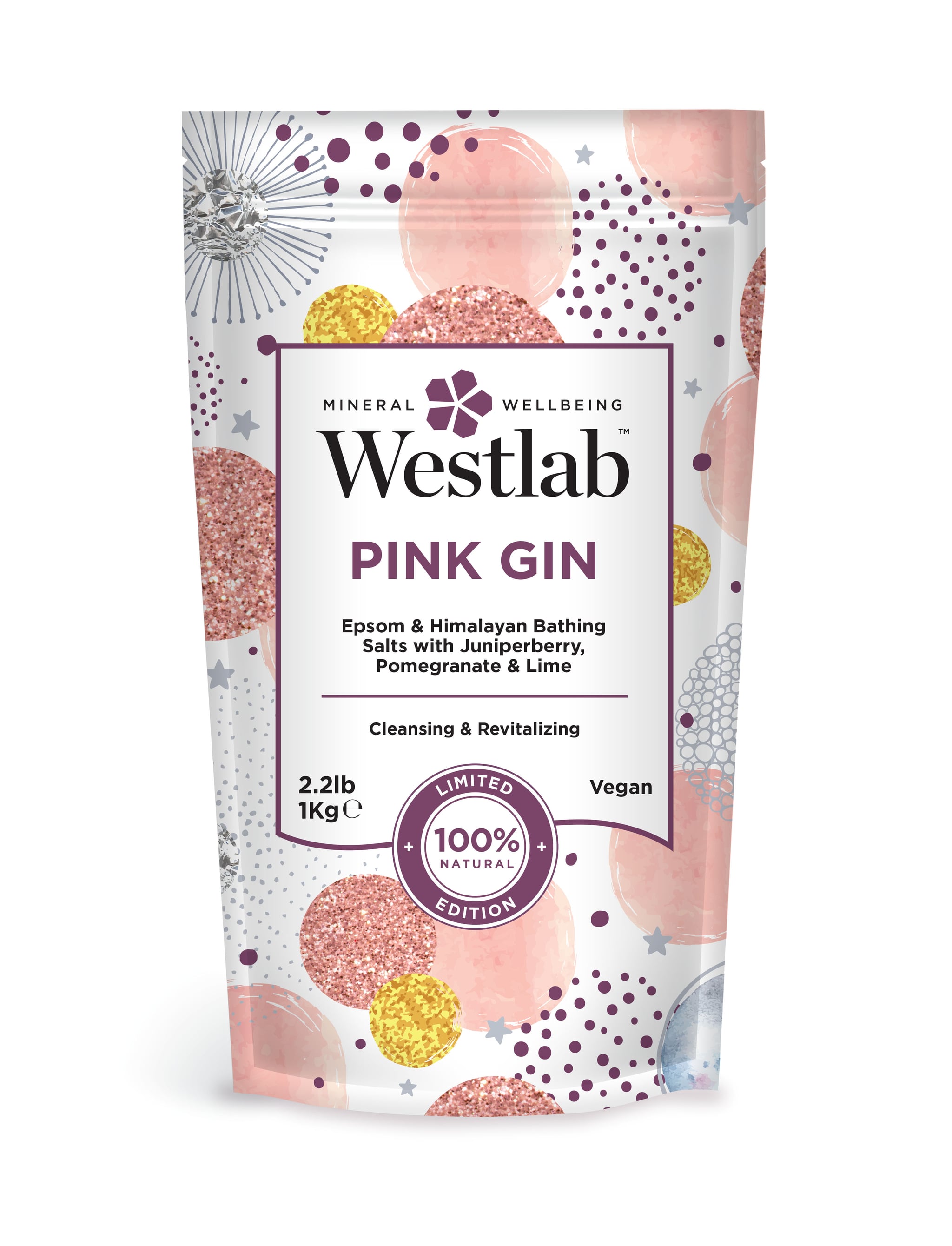 We're not shy about our affection for all things gin-related, whether that be a festive tipple or a G&T sorbet. But until now, we hadn't thought of extending that love through to bath time. However, Westlab has done the unthinkable by making pink gin a truly virtuous choice in creating Pink Gin Bath Salts (£4, originally £8).
These aren't the old-fashioned salt cubes your grandma buys either but a bumper 2.2-lb bag of Epsom and Himalayan salts infused with juniper berry, pomegranate, and lime that you throw generously into the bath a few handfuls at a time. Epsom salts are well known for their soothing and relaxing powers and can be used for everything from removing splinters to soothing bug bites. Himalayan salts have similar qualities; adding any kind of salt to a bath can help with fluid balance and reduce swelling and dehydration. That basically means this is the one gin-related product that actually might be useful for reducing a hangover, rather than causing one!
The even better news? Just like your favourite 2-for-1 happy hour, these salts are currently half price. Grab a few bags now to gift to all your gin-loving friends, and don't forget to stash some away for yourself, too.
Image Source: Holland & Barrett