"Prejuvenation" Is the Next Big Cosmetic-Surgery Trend
"Prejuvenation" Is the Next Big Skin-Care Trend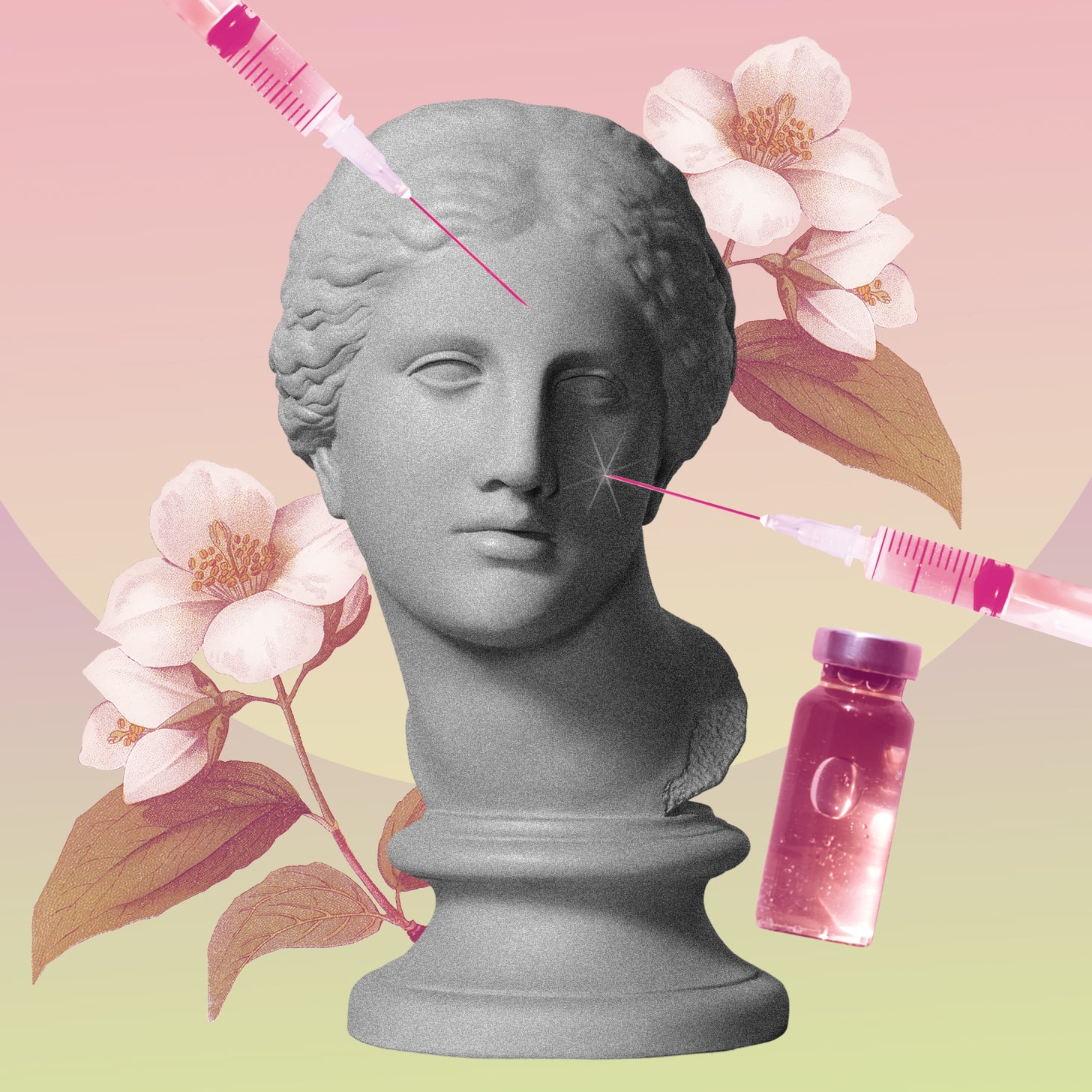 What do Mother Gothel from "Tangled," the Sanderson Sisters from "Hocus Pocus," and a growing group of young women on social media have in common? They're all very motivated to look young forever. Or, at least, that's what the latest "prejuvenation" skin-care trend suggests.
More than ever, younger people are concerned with ageing and seeking help from plastic surgeons to do something about it. According to a report by the American Academy of Facial Plastic & Reconstructive Surgery, women under the age of 30 make up a growing percentage of cosmetic-surgery patients. "2020 may have marked the full Millennial takeover of the aesthetic industry," it reads. Meanwhile, patients 56 and older represent a "lower percentage of patients overall."
"'Prejuvenation' is a new and developing trend that utilises minimally invasive cosmetic procedures to not just reverse but prevent future ageing changes."
Now, three years after that initial "millennial takeover," the under-30 age group is still holding strong, pursuing solutions for everything from tired-looking eyes to crow's feet and expression lines. Industry experts have dubbed it "prejuvenation." Opposite of rejuvenation (which focuses on restoring), this trend of "prejuventation" is centralised around preventing skin-care changes that either have yet to occur or have only just begun.
"'Prejuvenation' is a new and developing trend that utilises minimally invasive cosmetic procedures to not just reverse but prevent future ageing changes," Konstantin Vasyukevich, MD, a double board-certified cosmetic surgeon and assistant clinical professor at Montefiore Medical Centre, tells POPSUGAR.
Many factors could be responsible for this new skin-care trend. The COVID-19 pandemic and Zoom dysmorphia are one, but experts say we probably would have gotten here even without that. "Easy access to information about cosmetic procedures through social media is mostly responsible for new trends in cosmetic facial rejuvenation," Dr. Vasyukevich says. Beauty filters and apps like FaceTune give us a taste of what could be. Meanwhile, this newfound candidness from celebrities and influencers surrounding plastic surgery makes the topic feel more approachable, as if everyone is doing it.
To be clear: this is not necessarily a bad thing. Even outside of plastic and cosmetic surgery, the beauty industry has long touted the importance of prevention. "It is well known that prevention is the best step to take when fighting ageing," Chris Tomassian, MD, board-certified dermatologist and founder of The Dermatology Collective, says. "It starts with using sunscreen to prevent sun damage to now more frequently [using] preventative Botox to minimise deeper wrinkles in the future."
Some of the most common "prejuvenation" treatments include Botox in low concentrations to prevent forehead lines, crow's feet, and neck bands; dermal filler to address the deepening of nasolabial folds and lines around the mouth; and even a "mini facelift to prevent jowl formation," Dr. Vasyukevich says. Microneedling and lasers are also popular choices for anyone looking to stimulate collagen and elastin. "It is well known that our skin's production of collagen slows down in our 20s and we begin to lose volume in our 30s, so performing these treatments in your 20s can be helpful," Dr. Tomassian says.
If done responsibly (meaning, under the care of a trusted professional), "prejuvenation" treatments can be helpful in the long run. "Most noninvasive procedures carry very little risk when done for properly selected patients," Dr. Vasyukevich says. However, both doctors say it can be a slippery slope.
"Some people start doing procedures they don't really need."
"For example, neuromodulators like Botox are one of the best treatments to treat and prevent wrinkles caused by dynamic movement. However, if used consistently at a young age, there is a chance to develop antibodies to the product (where it becomes not as effective) as well as atrophy or shrinking of your muscles," Dr. Tomassian says.
To jump aboard the "prejuvenation" trend safely and effectively, it's probably best to determine a sweet spot of starting early, but not too early, and being very deliberate about the procedures you have done. "Some people start doing procedures they don't really need," Dr. Vasyukevich says. "Motivated by the hype or following the most recent social media trend, some younger patients are requesting cosmetic treatments that are not suitable for them. Since there is no immediate visible effect with 'prejuvenation,' some people might end up getting quite a few treatments before realising they are not getting any benefit from it."
There's no shame in being interested in a little "prejuvenation." Just make sure you're going about it safely under the guidance of a qualified doctor and for the right reasons — because you want to, not because you feel that you need it to be considered beautiful or worthy or to fit a standard.
Image Source: Getty / Mikroman6, Iambada, and Anna Efetova and Photo Illustration: Michelle Alfonso