Priyanka Chopra Wore a Pretty Ponytail to Present Oscar Noms
Priyanka Chopra's Ponytail For Presenting the Oscar Nominations Is the Stuff Hair Dreams Are Made Of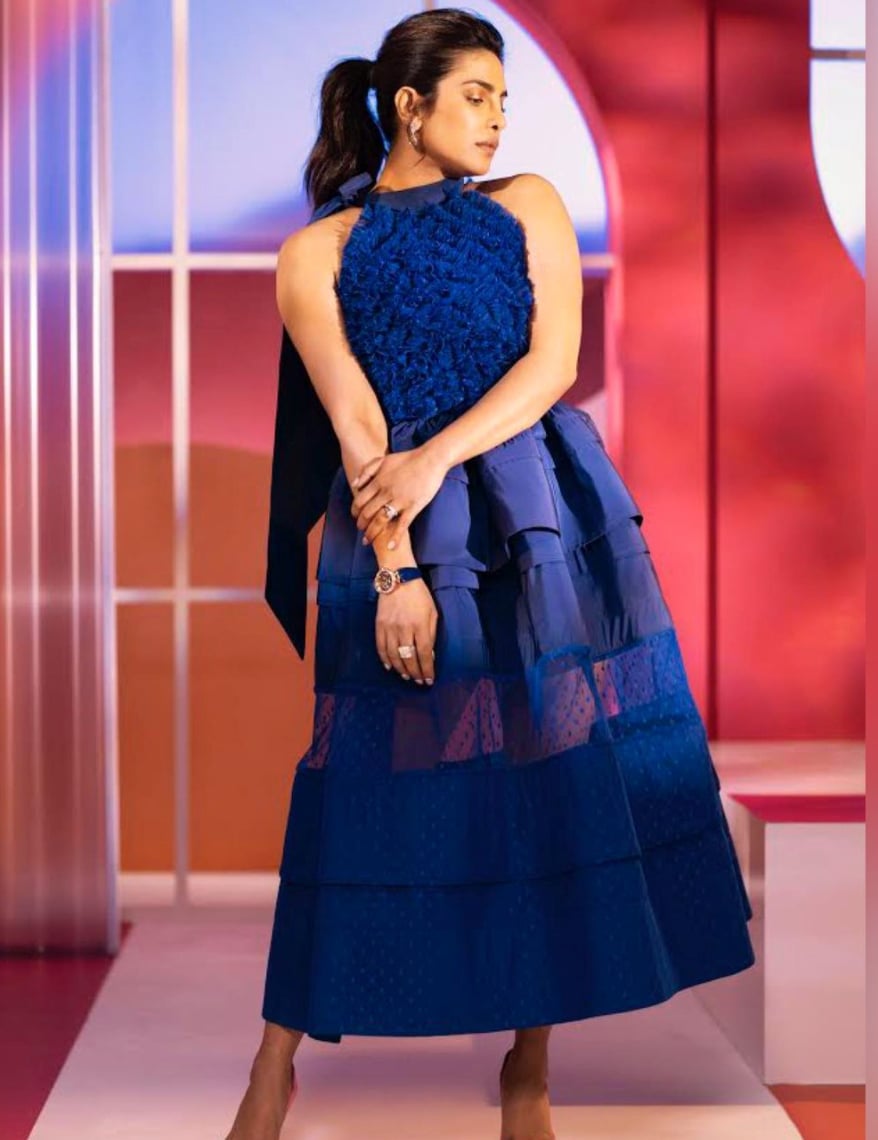 Image Source: Greg Williams Photography
When Priyanka Chopra and Nick Jonas presented this year's Academy Awards nominations, they did so virtually — and in style. Channeling Old Hollywood glamour with a colourful, 2021 twist, Chopra looked beautiful in a blue Greta Constantine midi dress with a halter neckline and ruffled bodice. And to complement the '50s vibe and high neckline, London-based hairstylist Luke Pluckrose gave her a bouncy high ponytail with lots of volume — the kind of ponytail we dream of doing but rarely execute properly (or is that just me?). Luckily, Pluckrose shared exclusively with POPSUGAR how he created it.
"When working with Priyanka to decide on the look, we wanted the create an updo to complement the dress, but to still keep a youthful look," Pluckrose told POPSUGAR. "A textured pony was the perfect option to create a relaxed yet polished style."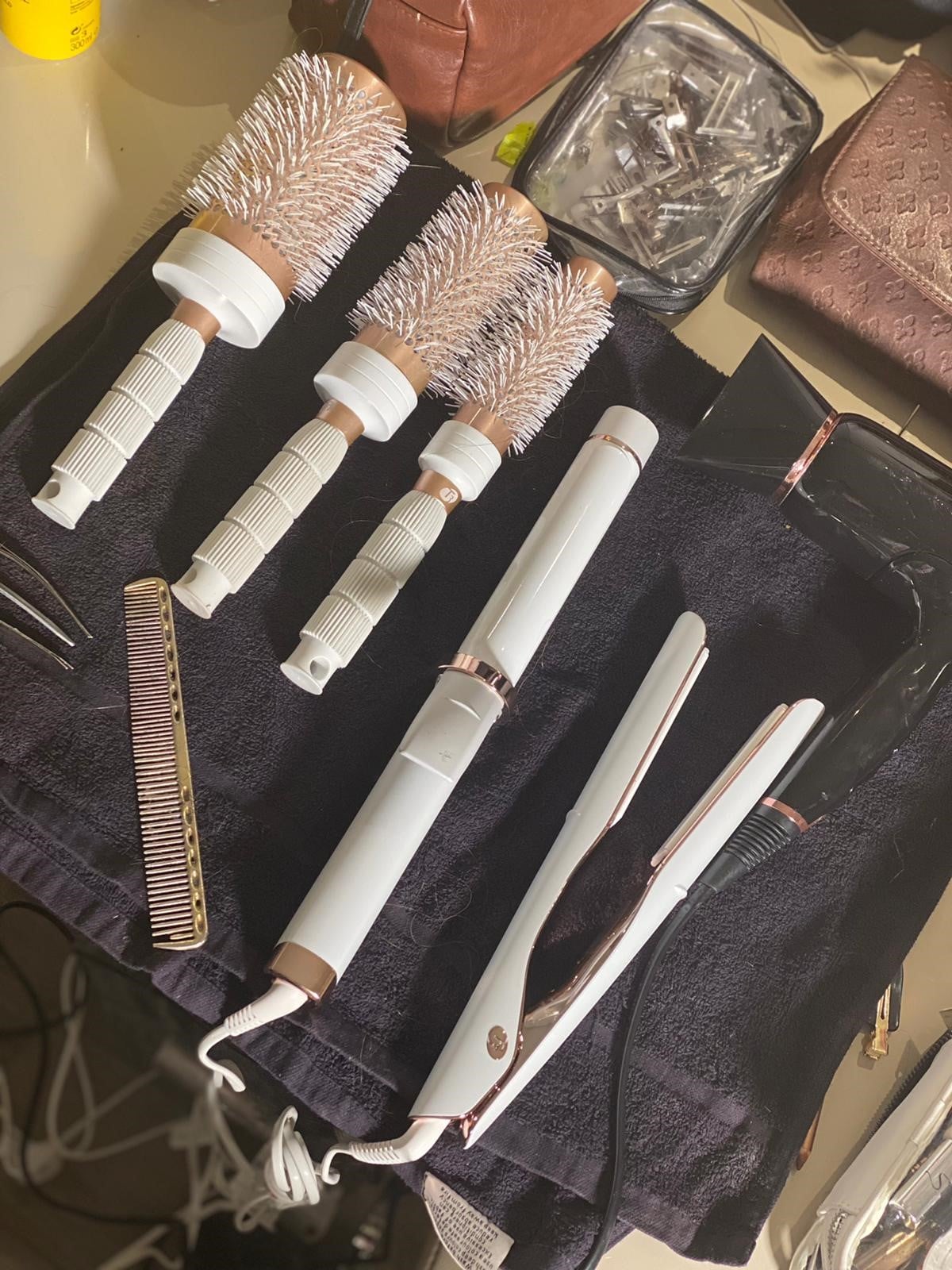 Image Source: Luke Pluckrose
Two elements of this ponytail set it apart from your standard, everyday pony (besides the fact it was created by a professional hairstylist, of course): the gorgeous waves throughout the tail and the volume along the hairline. Creating that volume actually started with the blow-dry. Using the T3 Cura Luxe (£235) hair dryer, Pluckrose rough-dried Chopra's hair, focusing on creating volume at the roots using the T3 Volume 2.5 (£25) round brush.
Once her hair was completely dry, Pluckrose then created loose, beachy waves using the T3 Curl ID (£189) curling iron, smoothing the ends to keep the curls from looking too pristine. "To create volume at the roots, I held the root of the hair around the barrel," Pluckrose said. "The 32-millimetre barrel with the clamp makes these curls quick and easy to achieve. And with the heat ID technology, I was able to input Priyanka's hair type to get her ideal heat setting."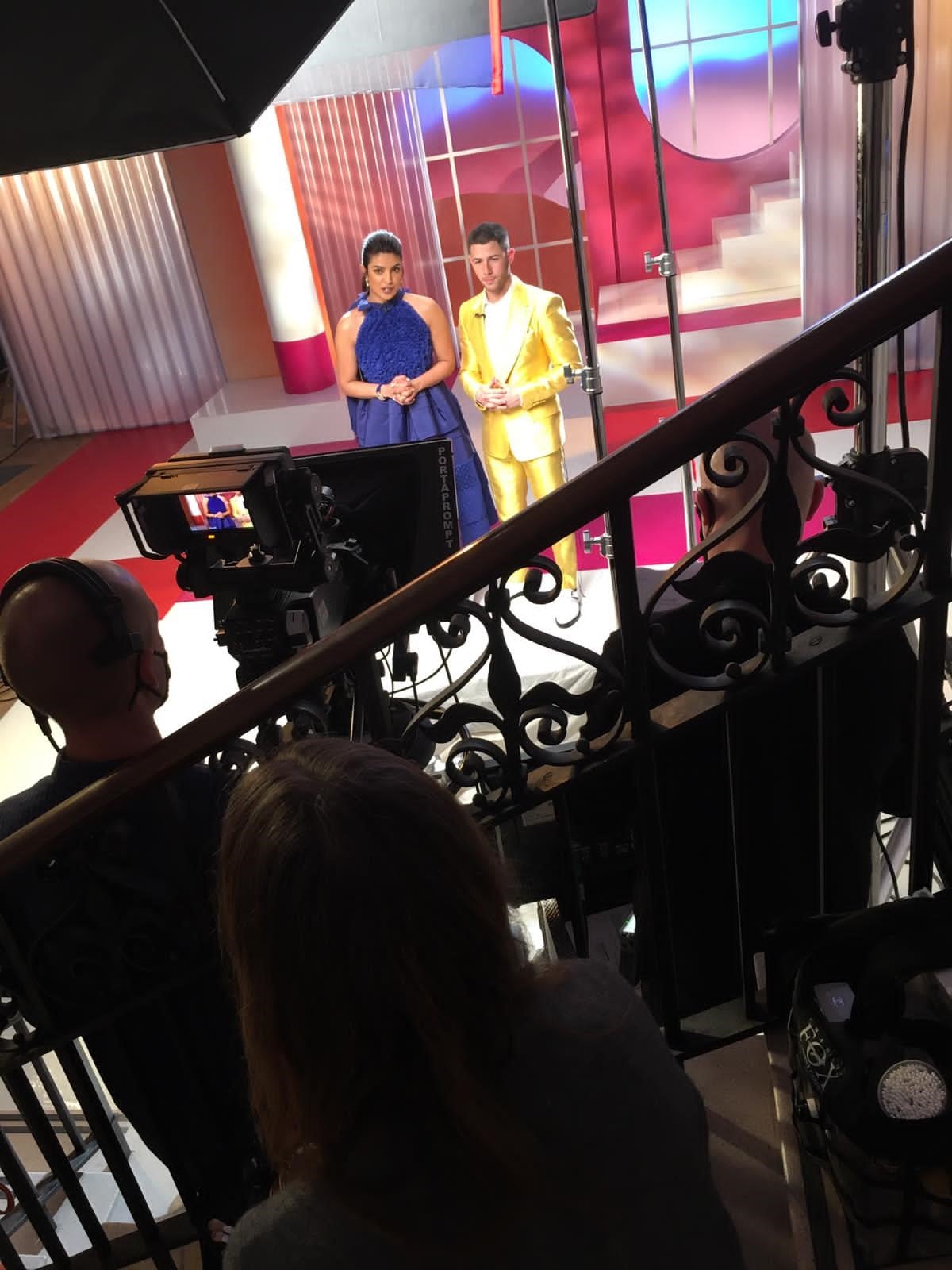 Image Source: Luke Pluckrose
After Pluckrose curled all of Chopra's hair, he slicked back the sides using a brush and a comb, careful to not completely brush out the waves that he just added to the hair. Then, he gathered the hair at the centre of the back of the head and secured it with an elastic. "Once secured, I began to pull at pieces on the crown of the head to create more lift and a square effect. The beauty of this look is that it doesn't have to be perfect, as the texture adds to the relaxed feel," he explained.
As a last step, Pluckrose hid the elastic band by taking a small strand of hair and wrapping it around the base of the ponytail. Finally, he set everything in the place "by applying hairspray to my hands and gently pressing onto the sides of her head", the end result being a ponytail that looked polished and effortless, and elegant and casual, at the same time.