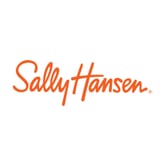 Need some help picking your next at-home manicure colour? We've partnered with
Sally Hansen
to help you find the perfect one.
We know: you've got a lot of time on your hands these days. Although you're practicing safe social distancing and seeing almost no one except your flatmate, we can't think of a better activity to fill your time than mastering an at-home manicure.
Not sure where to begin? Take this quiz to discover the perfect spring nail colours from Sally Hansen and Rimmel London to use in your next DIY mani. The best part: as your mood changes, so will the results. Trust us, you've got plenty of options.

Image Source: Rimmel London.
Pick the one ritual you can't go a day without:
How would you best describe your personal spring style?
Polished and professional
When all else fails, reach for a neutral varnish, right? Pick the one colour that best matches your usual go-to:
It's finally the weekend! What's the one activity you're planning to do while social distancing?
Binging everything on your streaming queue
Tending to your indoor garden
Planning a video-chat party with friends
Reactivating your dating apps
Trying a virtual yoga class
Your at-home manicure kit is stacked, but which product do you consider your most essential?
Pick the adjective that best describes your nail-art style:
Which colour best describes your current mood?
My perfect manicure needs to . . .
Be chip-resistant and last DAYS!
Take almost no time to apply and dry!