See Paris Jackson's New Green Underlayer Hair Colour
Paris Jackson's New Hair Colour Includes Not 1, but 2 of the Season's Biggest Trends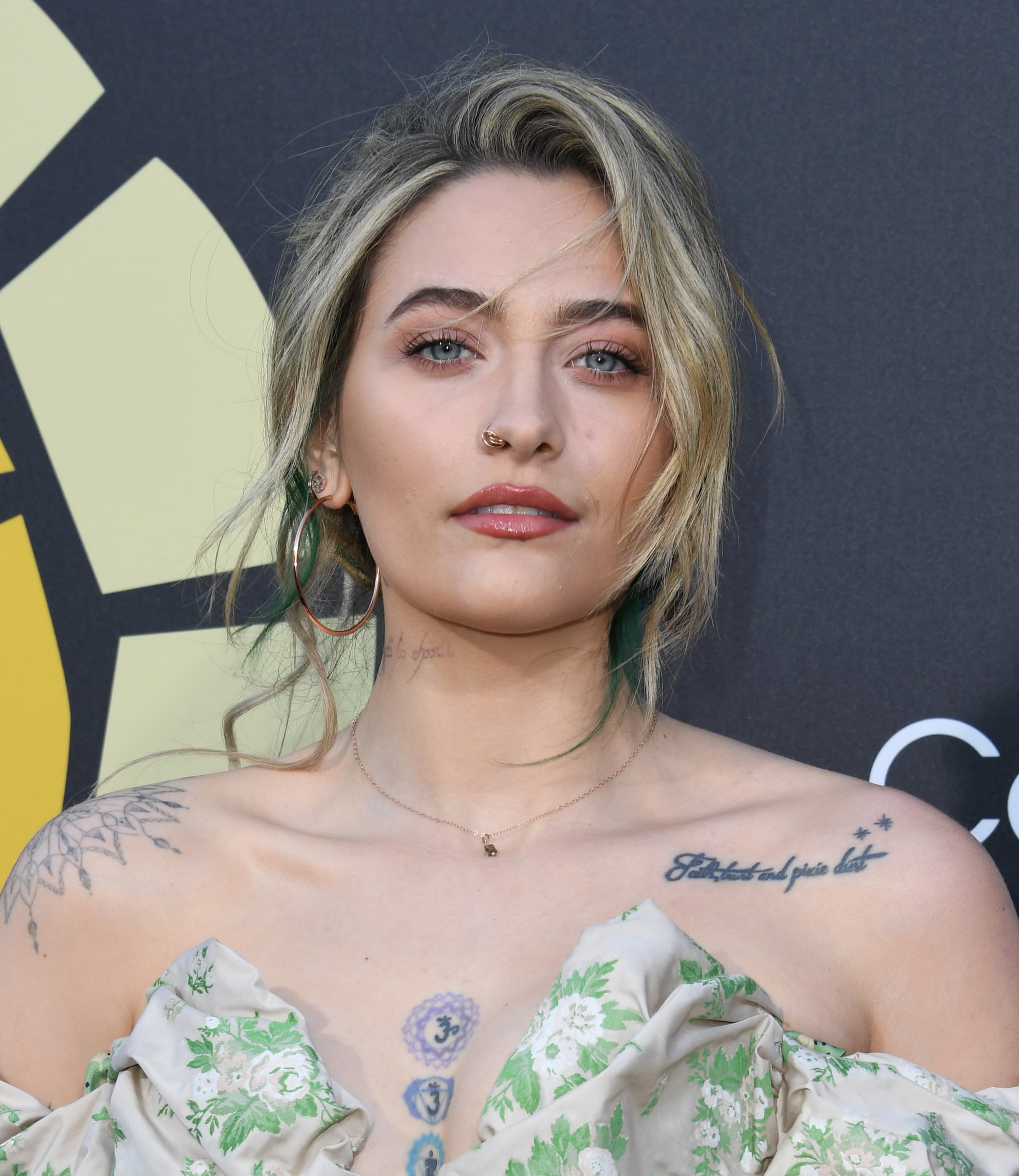 Image Source: Getty/Jon Kopaloff
Why try out just one new hair-colour trend when you can mix two together for a look that's completely unique to you? That seems to be Paris Jackson's line of thinking. After a visit to celebrity hairstylist and Nine Zero One owner Riawna Capri, the model tried out the underlayer hair-colour trend using dark olive green dye — another big trend for the fall.
In the photo posted by Capri on 28 June showing off the new look, Jackson's wearing a face mask with her long hair styled in a middle part and loose beachy waves. The top half of her hair is a dirty-blonde colour while the bottom half, or underside, is a vibrant green hue. "@ParisJackson with some #EmeraldCity inspo. Colour blocking is back folks! That was fun," said Capri's Instagram caption.
"Colour blocking," as Capri called it, involves dyeing sections of hair a different colour than the rest of the head for a high-contrast look that really pops. The trend has been around for quite some time but has fallen in and out of popularity over the years and taken on many different forms. The 2021 version of the trend involves dyeing the bottom half of your hair a different shade for a peek-a-boo colour moment.
Take a look at Jackson's new dark olive green underlayer hair colour ahead.