What Is Skin Streaming?
"Skin Streaming" Is the Latest Skin-Care Trend Worth Trying
As POPSUGAR editors, we independently select and write about stuff we love and think you'll like too. If you buy a product we have recommended, we may receive affiliate commission, which in turn supports our work.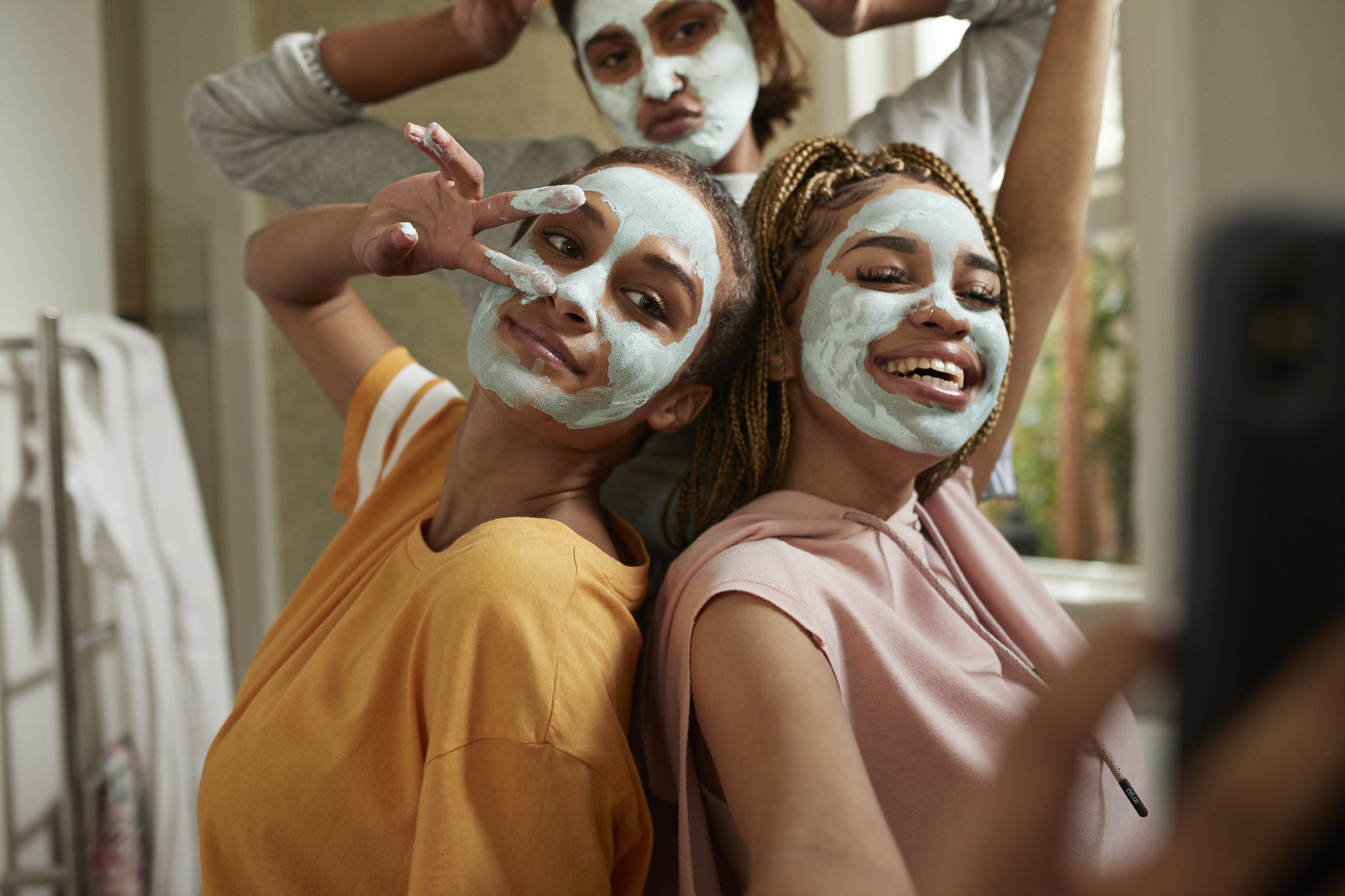 Image Source: Getty / Klaus Vedfelt
"Skin streaming" is a new skin-care trend.
It involves streamlining your routine to only essential products.
The process helps cut out unnecessary steps to ensure your skin-care routine is as effective as possible.
The last few years alone could fill up the entire Darcy College Library with skin-care trends. From skin flooding and "skinimalism" to "status" skin, it seems like there's always something new on the horizon. While there's no shortage of trends to try, the hard part can be figuring out which ones are actually right for you and your skin type.
The latest garnering a lot of buzz right now is "skin streaming," which is all about simplifying (yep, "streamlining") your routine. Not as extreme as the caveman regimen, and infinitely more simple than skin cycling, we're predicting it to be 100 percent worth trying, especially if you have sensitive skin. Ahead, we chat with Kunal Malik, MD, board-certified general and cosmetic dermatologist, as well as Julie Russak, MD, board-certified dermatologist, about the skin-care trend, including what it is, how to do it, and who benefits the most from skin streaming.
What Is Skin Streaming?
Put simply, it's all about consolidating to-dos in your routine for maximum efficiency. "Skin streaming is a trend that refers to streamlining skin care to use fewer products that effectively fulfil multiple needs, rather than using a drawer full of single-purpose-only products," Dr. Malik tells POPSUGAR.
It's a way to cut out unnecessary steps in order to make sure your routine is sustainable and effective. "Leave out ingredients without proven skin benefits, and replace them with high-quality, minimal steps," Dr. Russak says.
What Are the Benefits of Skin Streaming?
"Your skin is most likely to absorb and actually benefit from fewer, higher-impact products," Dr. Malik says. "Multiple beauty products can become diluted upon layering or may not even penetrate the skin fully due to overapplication." When you skin stream, you can avoid combining products that don't mix and therefore avoid irritation. Plus, it's also a way to save time as well as money.
How to Skin Stream
The way you skin stream will depend on your specific needs and goals, but there are a few simple steps you can follow.
1. Stick to the Basics. Sticking to the basics like cleansing, moisturising, and sun protection is a good way to begin streamlining your routine. "Oftentimes, toning, exfoliating, or applying multiple serums can be skipped," Dr. Malik says, adding, "The fewer products you put on your face, the lower the risk of your skin getting irritated, as some combinations of products can disrupt your skin barrier."
2. Choose Products With Multiple Benefits. Adding multitasking products into your routine that have more than one benefit eliminates the drawer full (or multiple drawers full) of products that aren't really necessary. For example, choose a moisturiser that also contains SPF or a serum that includes peptides as well as hyaluronic acid and vitamin C.
3. Look at Ingredients Carefully. Dr. Malik says he always recommends gentle and effective ingredients that won't irritate the skin or cause unnecessary reactions and to skip out on anything you're unsure about. Consult with your doctor or dermatologist about what would work best for you, or do your own research regarding ingredients and how they might affect your skin to ensure you're only using the products that are absolutely necessary.
Who Is a Good Candidate For Skin Streaming?
"Almost anyone is a good candidate for skin streaming," Dr. Malik says. He recommends the trend for anyone who comes to him with a disrupted skin barrier or anyone using a skin-care routine that involves multiple steps — especially if they aren't seeing the results they want. "Individuals with dry, dull skin, despite using multiple products, should have an in-depth conversation in order to cut down to the most essential, highest-impact products."
What Are Potential Downsides of Skin Streaming?
"You have to be careful about what you're removing from your routine. There are some ingredients that may have been added by your physician to address specific concerns, like acne, rosacea, or eczema, and when you're removing them and leaving other ingredients that may make [those conditions] worse, the results might not be favourable," Dr. Russak says. Dr. Malik agrees, adding, "An example would be eliminating a benzoyl peroxide cleanser or a retinoid in a patient with acne. A detailed session with a board-certified dermatologist is vital to come up with the best streamlined skin-care regimen."
Example of a Skin-Streaming Routine
If you're considering streamlining your skin-care routine but you're not sure where to start, it's important to consult with your doctor or dermatologist. However, Dr. Malik has a few suggestions to get you started.
In the morning, start by cleansing with a hypoallergenic formula with glycerin and hyaluronic acid to lock in moisture. He recommends the Cetaphil Daily Facial Cleanser (£10) or the CeraVe Hydrating Facial Cleanser (£10), which we're also big fans of. Step two would be applying a serum, which he says is optional; however, he generally recommends a good antioxidant vitamin C serum, like the SkinCeuticals C E Ferulic (£165). The last step in your morning routine would be to moisturise and add SPF. Dr. Malik's favourite product for this is the La Roche Posay Toleriane Double Repair Moisturiser With SPF (£18).
In the evening, Dr. Malik recommends cleansing with the same face wash. Next, he says an optional step depending on skin type is exfoliation. "Retinols and retinoids, if tolerated, provide maximal benefits in reducing the appearance of wrinkles, redness, pore size, hyperpigmentation, and acne." The last step would be to moisturise, although using a product with SPF is not necessary at night. Our current favourite moisturiser is the EltaMD AM Therapy Facial Moisturiser (£24).
Image Source: Klaus Vedfelt/Getty