15 Products to Leave You Smelling Lovely — and Not One Is Over £8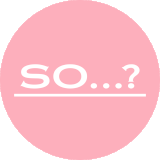 Who doesn't love to smell good? We've partnered with So...? to show you every product that can — and will — help you do exactly that.
Wanting to smell good is all a part of the human experience. We know, of course, that scents are directly linked to our emotions and memories, but even with that psychological analysis aside, I think we can all admit that we enjoy hearing the ever-simple, but impactful, exclamation, "You smell amazing!"
Of course, fragrances can be expensive, and when you're in the mood to test and try a ton of different note combinations to see what works — and what doesn't — you may not be able to spend a lot of money on scent hunting. Luckily, So...? is prepared to help. Not only does the brand have dozens of fragrance collections (some of which you will definitely recognise from your childhood), but it also has beauty products, like bath milks, hair mists, and even a hair mask, that prioritise making you smell delicious. Better still, most of its products are available at a range of retailers, including Superdrug, Boots, Pretty Little Thing, and Missguided.
Whether you have been a long-time fan of this brand and are hoping to rediscover your signature scent or you're looking to expand your beauty routine in a whole new way, these 15 sweet-smelling products are worth checking out.