SwearbySkin Founder Shenae Rae on At-Home Skin Care Tech
SwearBy Skin Founder Shenae Rae on Making Skin-Care Tech More Accessible For All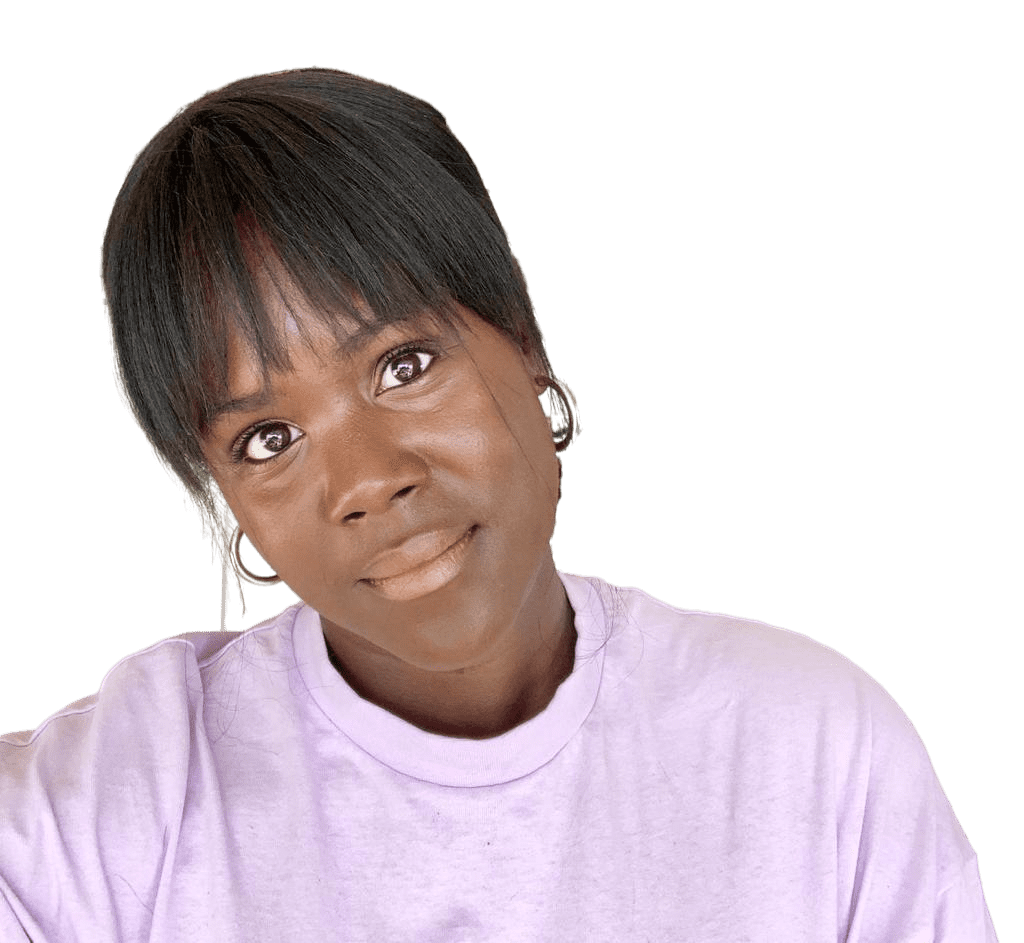 Thanks to the boom in skinfluencers, dermfluencers, and platforms like TikTok, people have become much more clued up about the beauty industry. More than ever before, beauty enthusiasts know about the buzziest active ingredients, have information on the best in-clinic procedures, and understand which tools are worth investing in. This has brought with it much-needed change when it comes to accessibility. A wave of brilliant new, independent brands have been able to stand their own among legacy brands, shade inclusive foundation ranges are now no longer a bonus but an absolute necessity (thank you, Rihanna), and skin-care products are widely available at various price-points.
However, despite this long-overdue overhaul of the beauty industry, one area that has remained in much need of improvement and inclusivity has been skin tech. Specifically, we're talking about impulse light therapy (IPL) lasers that, up until now, have been mostly unsuitable for darker skin tones — leaving at-home skin tech widely inaccessible to many.
One woman on a mission to change that is SwearBy Skin founder Shenae Rae. Her aim is to change the messaging that at-home skin tech should be reserved and marketed to certain demographics.
"Although I've always been interested in skin care and beauty, if I'm truly honest, my fascination with skin care is all thanks to my grandmother," said Rae. "In my preteen and early teen years, she would have the entire range of Olay, which I feel like was common for a lot of my friend's grandmothers and older Caribbean women in general – it really was a staple." Rae recalled spending lots of time with her grandmother whilst she did the steps of her morning and evening skin-care routines, giving her a first insight into the world of skin care. "It remained a form of embedded luxury for me, so growing up I would spend all the money I made at my part time job (RIP Topshop) on skin care."
For Rae, skin care as an integral part of life was something that became even more apparent when she moved to Los Angeles where different types of products were much more widely available. "There was so much more available to me as a dark-skinned woman," she said. "Yes, I had moved for my career in TV production, but the catalyst for creating SwearBy Skin, came from enjoying elevated access to effective skin-care treatments – lightyears away from what was on offer in the UK for Black women."
This move was a monumental step for the founder who describes her time in LA as "walking into skincare mecca after years of being underwhelmed by the offerings in the UK". She explained that having treatments became such a big part of her self-care ritual whilst navigating a job within TV production.
However, after giving birth she didn't find herself with as much time for the part of her routine. In addition to this, "I suffer from hyperpigmentation and have done forever, but it became really bad about 10 years ago," she said. Rae trialled all sorts of treatments, some things worked, some things made it worse, and "some made me look like a 101 dalmatian", she said. "It wasn't until a friend recommended me to a dermatologist who first introduced me to light therapy that I saw another option and the benefits."
That's where Rae's at-home LED brand SwearBy Skin was born. "Part of an answer to carving out the time for skin-care moments within my work-life balance", whilst catering for darker-skinned women. Rae saw the benefits of many other, more expensive at-home skin tech tools yet wanted "something that was going to be a bit more affordable and accessible for people like me — that's what spearheaded the launch".
Rae explained her disappointment that many of the new brands coming onto the market aren't catering to all. "There are so many new brands on the market right now, which has been exciting, but not all of them are formulated or designed with darker-skinned women in mind — especially in the UK," she explained. "I knew when creating my own beauty brand, I wanted to consider everyone because growing up buying into skin care – no matter how small – was so powerful for me, and I want to give everyone that experience."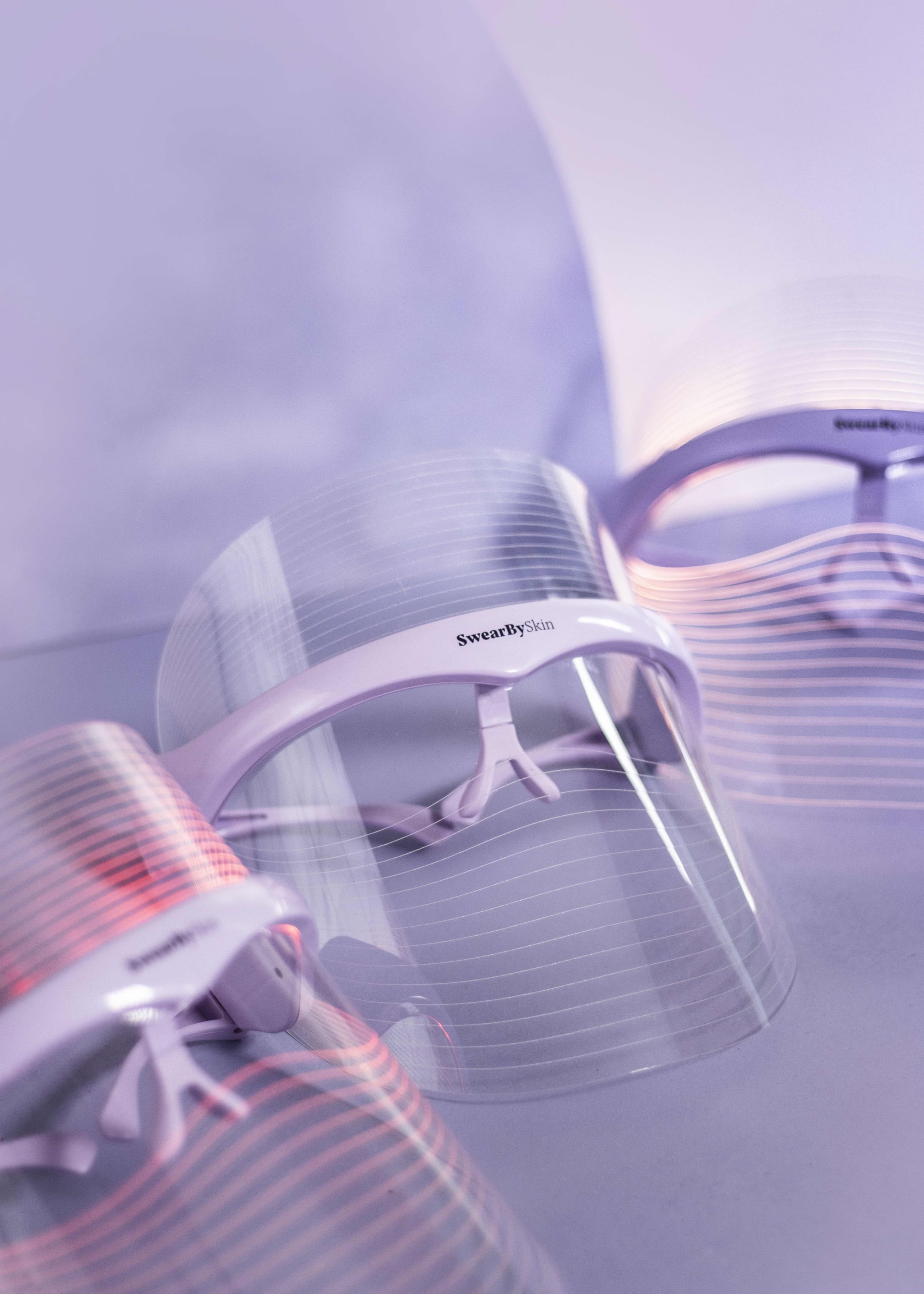 The SwearBy Skin LookLit Mask (£75) is a wireless LED light therapy mask that works to treat minor fine lines (red LED), breakouts (blue LED), and hyperpigmentation (yellow LED). It's completely painless and is actually pretty relaxing. The mask is to be used 3-5 times a week across 12 weeks.
Much like the mask itself, Rae's research into the creation of an accessible skin tech tool was a measured process. She tapped her network of LA contacts to help with extensive research into lights that work at a necessary wavelength to penetrate the skin, but that are equally cost-effective. "Think about high high street serums as a softer version of medical-grade skin care, the same idea applies here with the LookLit mask," she explained. "Although it is a gentler experience than what you'd find in a salon, you just need to be more frequent with your usage in order to see results."
Now, years after discovering a better way to treat her hyperpigmentation, through the brand and years of research, Rae has carved out a space in the industry that caters to all and paves the way for inclusivity in skin-care tech. "Skin care can be a sacred moment in everyone's day, even if it's only 10 minutes that someone gets to themselves where they can relax and unplug. The LookLit LED mask might be the first SwearBy Skin device, but we're incredibly passionate about creating more inclusive advancements for all skin tones and types."
Image Source: SwearBySkin