Are Hair and Beauty Salons Allowed to Be Open in Tier 3?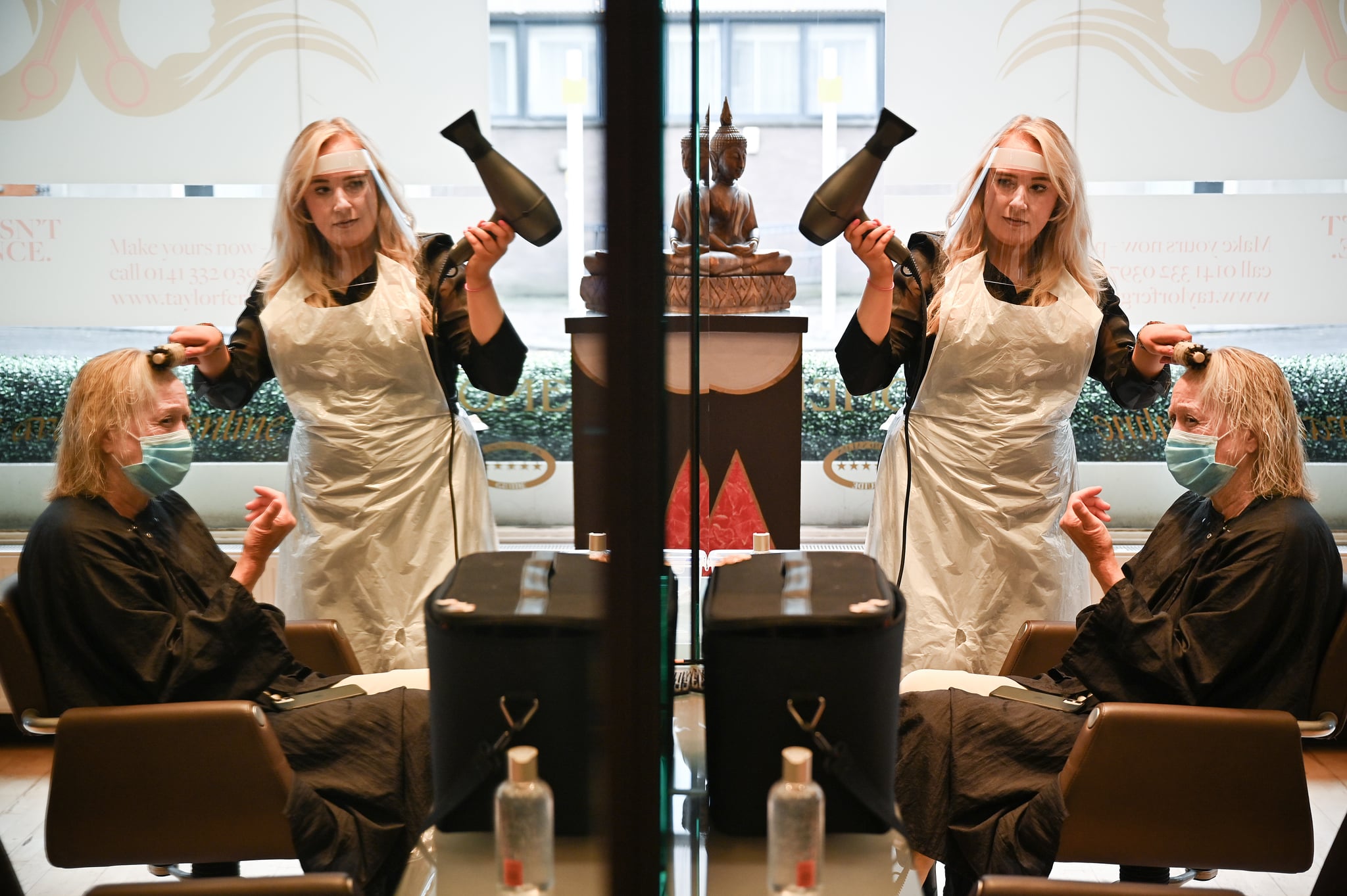 Hair salons and close-contact beauty services like facials, brow grooming, and body-hair removal have been through the ringer in 2020 due to the coronavirus pandemic. Finally, after an extremely difficult year, it's been confirmed that the industry is allowed to stay open in all three tiers.
On 2 Dec., England went from a second, month-long national lockdown straight back into a tiered system. With places across the nation seeing a rise in infections, many areas and cities moved right into tier 3, which is currently the highest level in the coronavirus lockdown system. This includes parts of south and west of Essex, the south of Hertfordshire, Kent, Slough, Medway, most of the Midlands, north-west England, north-east England, and, most recently London, which due to a steep rise in cases post-lockdown, moves into tier 3 on Wednesday, 16 Dec.
So how have hair and beauty salons faired this time around? Much better, as they can remain open in tier three. Hair salons and close-contact beauty services (as well as nail bars), fall under the category of "personal care," which according to the government's COVID-19 Winter Plan, will remain open in all three tier alert levels. And per the gov.uk website in all tiers, "personal care and close contact services such as hairdressers and barbers, beauty salons, tattoo parlours, nail salons, spas, and beauty services, massage parlours and tanning salons" will remain open. So there you have it.
It's been a difficult road to get here, though. To recap: for the first five months of the pandemic from March through until August, the personal care sector was closed for business. However, these businesses were given the green light to reopen on 13 July, meaning that hair salons, beauty salons, tattoo and piercing parlours, and nail bars could reopen, which was great news.
However, the good news was met with a devastating blow for other areas of the personal care sector carrying out "close contact services", which were not allowed to reopen. This included all types of facials, eyebrow tints and shaping, eyelash extensions, face waxing and threading, acupuncture, and makeup application. On 15 Aug., after a difficult few weeks and an unsupportive government, which went as far as mocking the industry during PMQs in July, these close contact services were finally allowed to reopen.
Sadly, on 5 Nov., due to a second lockdown in England, which lasted until 5 Dec., the entire personal care sector was closed again. Now, as a tiered system is introduced, the personal care sector will stay open in all tiers, including the strictest tier three.
If you're still confused by England's tiered system, check out the helpful chart ahead from Simple Politics: