13 Reasons Why Entertainment Weekly Cover 2017
13 Reasons Why's Dylan Minnette and Katherine Langford Tease Season 2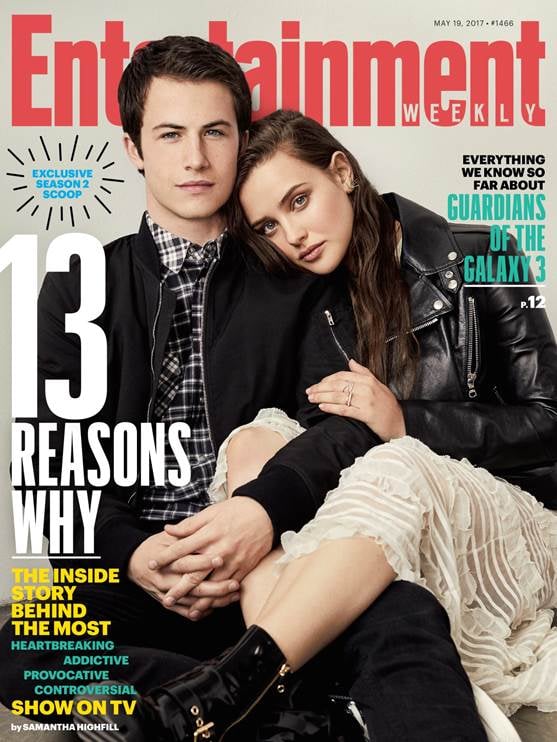 13 Reasons Why has become a pop culture phenomenon, so it makes sense that the show's young stars just landed the US cover of Entertainment Weekly. Now that Netflix's hit has secured a second season, Dylan Minnette and Katherine Langford are being bombarded with questions: How will the show continue past season one? Will Hannah be involved? What's going to happen to Bryce? While we need to wait for the issue to hit newsstands, there are a few advanced quotes about what's coming from creator Brian Yorkey and Thirteen Reasons Why author Jay Asher.
"For people who aren't in high school, this show is a peek at what high school is like nowadays," said Yorkey. When asked about the show's vivid portrayal of what bullying really looks like for today's teens, he said: "It was supremely important that we do everything we could to tell the truth." Asher agreed, saying, "If the book or TV show can get people talking about these uncomfortable things, that's beautiful."
Underwhelmed? Good thing we have a ton more details, plus a video of the two stars! Here's a small version, and you can see the original over at EW.