13 Reasons Why Quotes About Suicide Scene 2017
How the 13 Reasons Why Cast Reacted to the Show's Suicide Scene Controversy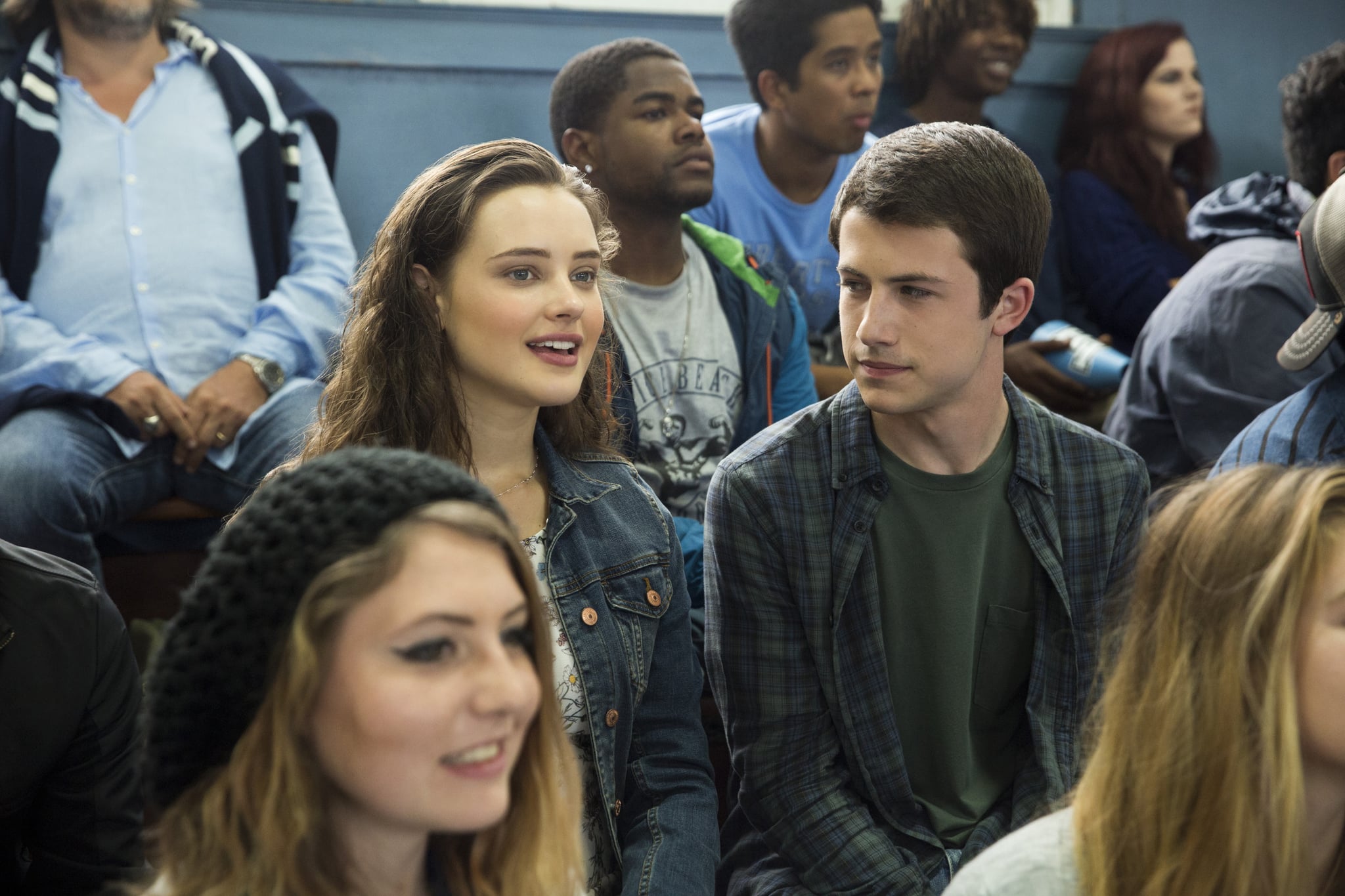 It's been a while since 13 Reasons Why premiered on Netflix, but people just can't seem to stop discussing one of the drama's most graphic, controversial scenes. The show follows quiet high school student Clay Jensen (Dylan Minnette) after he receives a box of 13 cassette tapes from Hannah (Katherine Langford), his classmate and crush who killed herself a few weeks earlier. The writers and production team specifically didn't want to shy away from showing how Hannah kills herself, and a later scene in the series depicts the moment she graphically slits her wrists in a bathtub. Writer Nic Sheff wrote an op-ed defending the scene back in April, and on June 2, a few other important people from the show discussed their reactions to the controversy surrounding it at Netflix's 13 Reasons Why FYSee event.
"You always want to make a show that connects and I think we knew we were making a show we felt we were onto something with the show we were creating," executive producer and director Tom McCarthy explained to E! News. "You can never anticipate a response, especially with the young adult viewers . . . I don't know if controversy is the right word . . . it's a debate, it's a conversation and there are [people] on both sides who have very strong reactions to it, and I think that's exciting." He further added that the decision to show Hannah's death in that way was the result of a lot of back and forth, and they didn't approach it lightly. "You know they're going to live on, as this one has, but I feel as a company we felt this was the best way to go at it," he said. "To not shy away, and to really present it as it is. That came through a lot of discussion and serious thought and I think we all stand by it."
Langford, the 21-year-old Australian actress and Hollywood newcomer who knocked it out of the park with her first role, approached playing her character very seriously. On top of working with a psychiatrist, she also met with Rebecca Kaplan, the director of It's On Us, an organisation dedicated to ending sexual assault. "I think by that point I had been playing Hannah for six months," she said of filming the contentious scene. "It was definitely something that we had precursors to . . . throughout the course of the season. I think part of it was just kind of having a backstory for Hannah and kind of having vicariously living through the events she's been through."
Minnette, her costar, admitted that he expected the controversy, but thought it would erupt far sooner than it did. "I thought it was going to come even quicker because I don't think people are used for this being addressed to their faces like this, so full on," he told E! News. "I knew it was going to come, and I think a lot of it has been for the better because it's only started more conversations."
Regardless of how you feel about the scene personally, there's no denying that its inclusion in 13 Reasons Why has sparked an important dialogue and touched many fans of the show. With a second season of the Netflix hit on the way, hopefully we can all look forward to similarly nuanced storytelling and honest depictions of the struggles teenagers face daily.