7 Questions We Have About Nina Dobrev's Exit From The Vampire Diaries
7 Questions We Have About Nina Dobrev's Exit From The Vampire Diaries
This week, Nina Dobrev broke the news that she would be exiting The Vampire Diaries for good. After we stopped staring in shock at her announcement, we started thinking about what exactly this means for the series. Elena Gilbert has been the main character for six whole seasons, so it's not like the series could just continue with business as usual once she's gone. Elena has transformed from a good girl to a badass, and she's a huge part of the show. Here are our seven biggest questions about how The Vampire Diaries will proceed without its leading lady. Beware, spoilers ahead!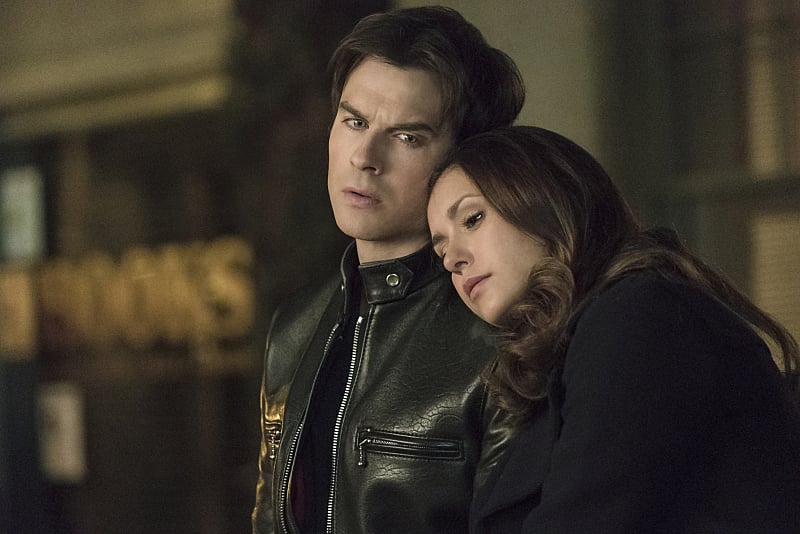 Will Elena die? In her message to fans, Dobrev hints at a few upcoming plot points: "I always knew I wanted Elena's story to be a six season adventure . . . I invite you to hop on the roller coaster ride that is Elena Gilbert's life and join me as I celebrate her and prepare to say goodbye to her." Does she mean goodbye forever? The Vampire Diaries has killed people off before, but sometimes they come back. This makes it sound like Elena is toast.
What does this mean for Stefan and Damon? The whole series has revolved around this central love triangle! Recently, Damon and Bonnie have been getting closer, while Stefan has been coming around to his feelings about Caroline. It makes sense that writers are bringing these pairs together to compensate for Elena's impending exit, but there's no way around the fact that Elena is Stefan's soulmate, and her passionate love with Damon cannot be paralleled. What will the brothers fight over once Elena is gone?
Will Elena take the cure for vampirism? Now that the cure has been reintroduced to the show, it's very possible that it could tie in with Elena's exit. There's a chance she could have a bad reaction, like her doppelgänger, Katherine — though Katherine dies because she had lived beyond normal human years. Then again, maybe Elena takes it then goes to live her life somewhere as a normal human.
Will Elena and Jeremy reunite? Steven R. McQueen left the show this year, and Jeremy has been gone for several episodes. Will he return to say goodbye? Or if Elena doesn't die, will it be implied that she leaves Mystic Falls to join her brother somewhere? If she does die, will we see her reunite with her parents and sister in the afterlife?
Will Caroline get her humanity back in time? Caroline is a menace right now. Her humanity is gone and she tearing things up with Stefan. There are still five episodes left in the season, plenty of time for Caroline to snap back into reality. If Elena dies too, Caroline might never recover.
Does Elena get married? The episode right before the finale is titled "I'll Wed You in the Golden." Is this a hint that Elena will get married, maybe to Damon? (Fun fact: there's a song called "I'll Wed You in the Golden Summer Time" that was released in 1903 — the very same year that Lillian Salvatore has been trapped in! There might be some kind of connection there.) If the title refers to another set of characters, likely Alaric and Jo, will Elena make it to the wedding?
Is this really the last we'll see of Elena? It's hard to imagine that Dobrev will never return to the show. There's always a chance she could appear as a ghost or in a flashback, especially on the eventual series finale. As Dobrev said, "Fasten your seatbelts. If you think you know what's coming, you don't." Maybe not, but we can speculate!