Actor Dennis Hopper Has Prostate Cancer
Dennis Hopper Diagnosed With Prostate Cancer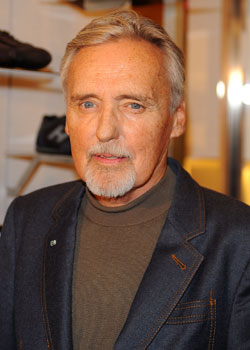 Dennis Hopper has been diagnosed with prostate cancer. His manager Sam Maydew said the actor was being treated at the University of Southern California through a "special programme". When asked about the prognosis, he said: "We're hoping for the best."
The 73-year-old was hospitalised at the end of September after suffering from stomach ailments amd developing flu-like symptoms. He was able to attend his book launch in Rome last week, but was unable to attend an exhibition of his of artwork and photography at the Australian Centre for the Moving Image in Melbourne.
Dennis is cancelling all travel plans in order to focus on treatment. Our thoughts are with Dennis and his family.