Adele Talking About Sadness and Her Album 25 November 2015
Adele Just Nailed Something So Important About Sadness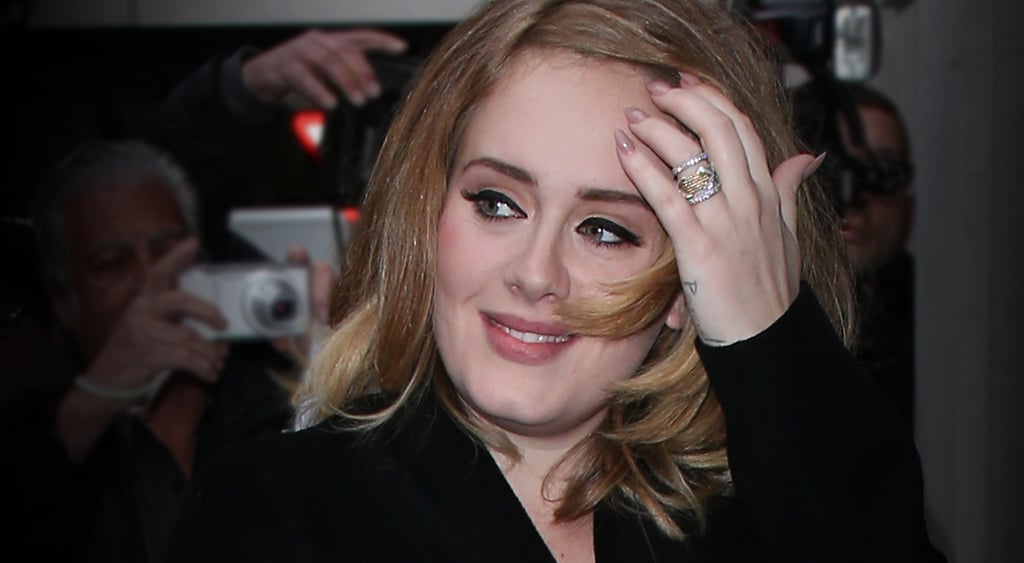 Adele continued her worldwide takeover on Wednesday when she stopped by the Today show in NYC. In addition to blowing us away with another performance — this time a rendition of "Million Years Ago" — Adele also gave a brief interview to talk about a couple of major themes. After mentioning her 3-year-old son, Angelo, in her interview with Rolling Stone, Adele talked about him again and why he's so important to her. Plus, she addressed the sadness commonly associated with her music and pretty much turned it on its head. Read the quotes below, then get better acquainted with Adele by learning a few little-known facts.
On sadness: "I don't think sadness is always devastating. It can be quite uplifting and joyful, as well. Sometimes you have to allow yourself to be sad in order to move forward."
On the world's response to 25: "It's pretty overwhelming, but it's incredible. I feel like I kind of knew what I was getting into this time because I had experienced the success of 21. Plus, I've got a kid, which is the most grounding thing, as I'm sure any parent will know."
On her son: "My son comes everywhere with me. He's the first person I see in the morning and last person I see at night. I make time for him, like I always have. That's one of the reasons I've been away for so long. My kid is more important. My kid comes first; my music comes second."