Alexander Skarsgard and Alicia Vikander Together
Is Alexander Skarsgard Dating Alicia Vikander?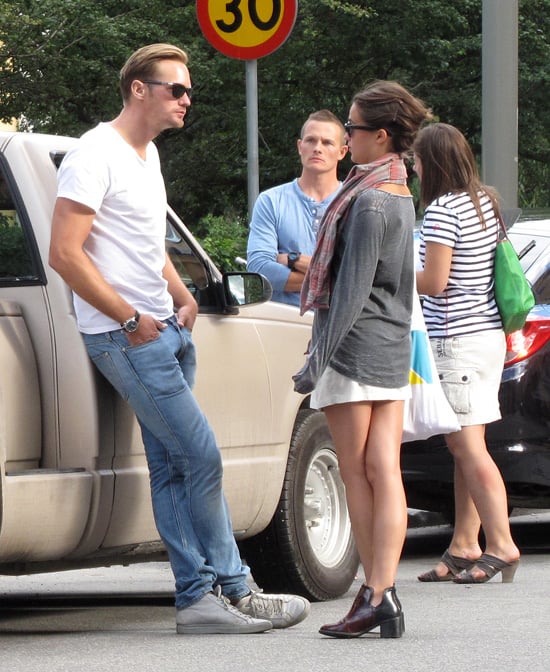 Alexander Skarsgard met up with Swedish actress Alicia Vikander in his hometown of Stockholm, Sweden, yesterday. Alexander is back in his home country after finishing up filming for True Blood, which aired its sixth season finale on Sunday. The Swedish actor caused a huge stir amongst fans when he went completely nude during the episode. While Alexander kept his clothes on for his meeting with Alicia, their encounter is still creating a big buzz as there are rumors flying that Alexander and Alicia are dating. While neither star has commented on the relationship, the two Swedish actors have reportedly been friends for awhile.
Aside from Alexander's possible romances, True Blood fans can rejoice as the actor has been confirmed to come back for the seventh season of the hit HBO show.