All The Information About The Sugababes Split, Keisha Buchanan Is Asked To Leave, Jade Ewen Joins The Band
Jade Ewen Joins The Sugababes After Keisha's Kicked Out!
Last night it was announced that the last original member of the Sugababes, Keisha Buchanan, is no longer with the band. She's said that it was not her decision to leave the band, but she's looking forward to the future. The Sugababes have a new album release coming up in November and new member Jade Ewen — you might remember her from Eurovision — is no doubt currently locked away recording vocals as part of the new lineup! Keisha took to her Twitter to say this: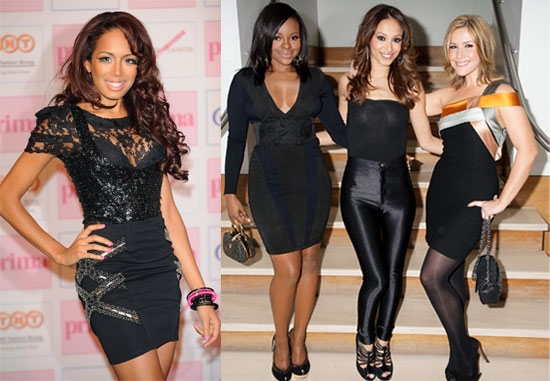 Dear Friends, I'm sad to say that I am no longer apart of the Sugababes. I've had a great time and have achieved more then I ever thought I would. Although it was not my choice to leave, it's time to enter a new chapter in my life. I have nothing but positive things to say about the girls and I wish them the best of luck.
To read the rest of Keisha's statement, as well as the official one from the band, just read more.
I would like to state that there were no arguments, bullying or anything of the sort that lead to this. Sometimes a break down in communication and lack of trust can result in many different things. I would also like to point out that I have always supported the girls and they have also supported me. Remember my drunk pictures out with Amelle, supporting her on her success with Tinchy Stryder... Oh the shame... But what a fun night we had. Now I'm going to take some time to focus on me. I've been in this band for 11 years and I have achieved so much. I have a great family and friends who are behind me 100% and at the age of 24, I'm now going out into this world on my own... Although im nervous... I'm still very excited on what lies ahead.

I want to thank the Sugababes fans and my fans for all your support and all who have never judged me, but excepted me for who I am... The feisty, funny, professional, fearless, motor mouth... lol This is not the end... but the beginning!!!! Thank you always... Keisha xxx
Meanwhile the statement on the Sugababes' official website reads:
The current line-up of the Sugababes has disbanded. Heidi Range and Amelle Berrabah will continue as the Sugababes and will be joined by new member Jade Ewen. They release their album 'Sweet 7' on November 23rd through Island Records. Keisha Buchanan will continue to record for Island Records as a solo artist.
So, are you looking forward to seeing the new Sugababes lineup?