Allison Williams on Kate Middleton | Interview
Allison Williams Would Love to Be "Best Friends" With Kate Middleton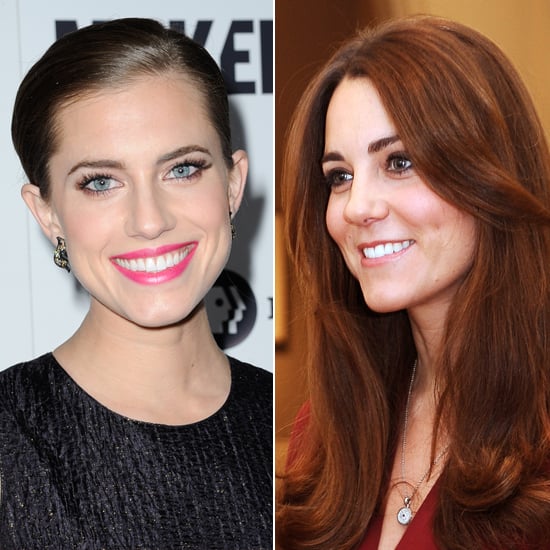 Girls star Allison Williams — who has been busy guest starring on The Mindy Project and being the spokesperson for Simple Skincare — is best known for her role as Hannah's uptight friend Marnie on the award-winning show. But did you know she's also portrayed our favorite perfectly coiffed princess, Kate Middleton? Prior to Girls, the actress played Kate in a hilarious series of Funny or Die videos that she also wrote called Will & Kate: Before Happily Ever After. We asked Allison if she thought she'd get along with the Duchess of Cambridge. Here's what she told us:
Oh my god, I hope so! I would love to think that we would get along really well. In my head we'd be best friends. In reality she would probably think I was a starstruck American. But I would love to meet her. I think she's outstandingly composed. I think she's intelligent and well-spoken, and she seems really cool. I'd love to spend an afternoon when she has a day off just hanging out.
It would truly be a beautiful friendship, don't you think?