Amal Clooney's Comments About Donald Trump
Amal Clooney Has a Genius Idea For What Women Should Do Under a Trump Presidency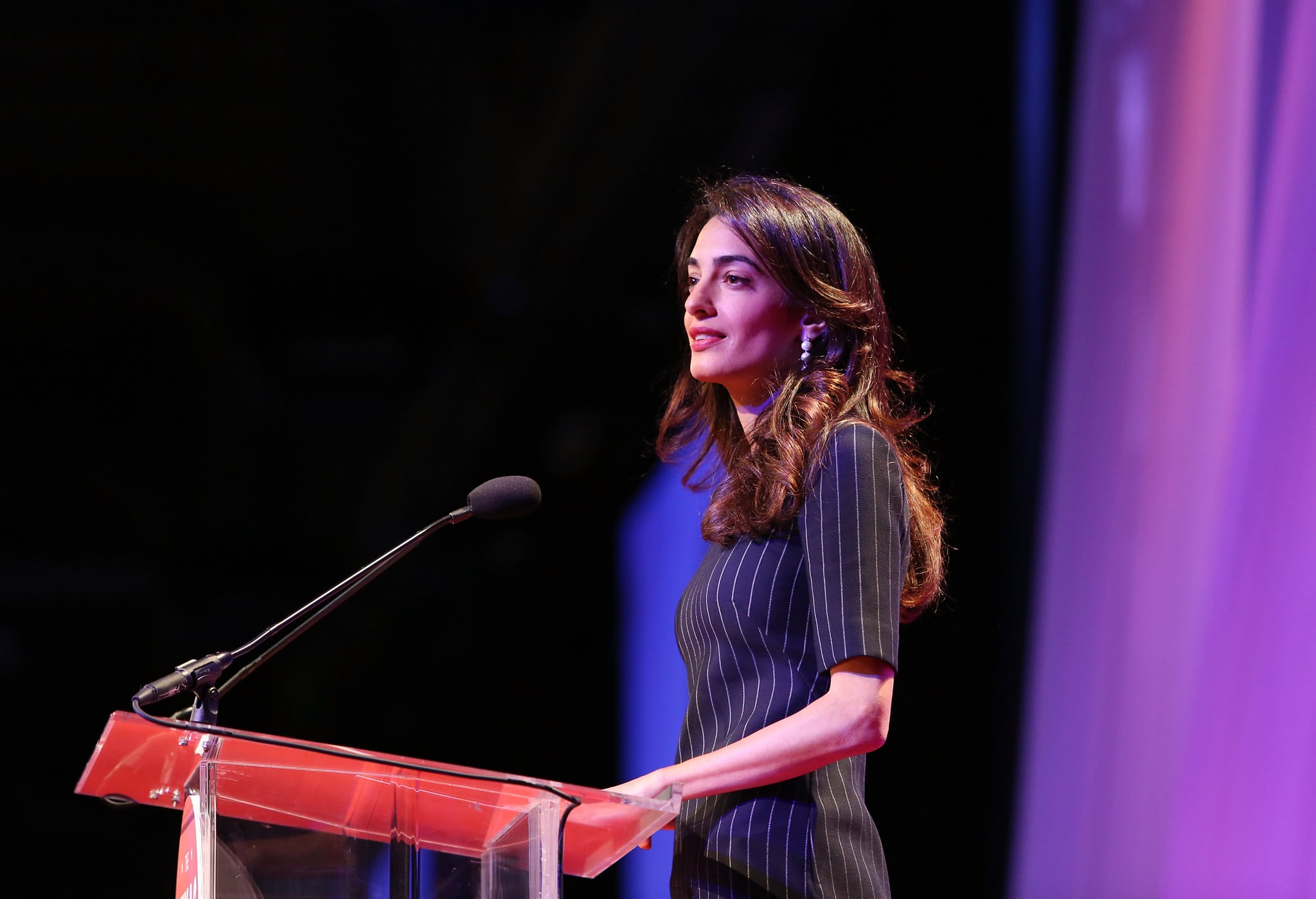 At the Texas Conference for Women in Austin on Nov. 15, Amal Clooney spoke about Donald Trump's political priorities, the future of the nation, and — perhaps more poignantly — what women in the US can do to support each other during his upcoming presidency.
According to The Hollywood Reporter, the human rights lawyer began by speaking about the ongoing Yazidi genocide, as she has been representing many survivors. She then struck a somewhat hopeful tone about Trump, saying, "We have to hope for the best. The President-elect has said that fighting ISIS is actually a priority . . . so it may be that there can be progress, and obviously everyone has to respect the outcome of the democratic process here, and we have to hope for the best."
It wasn't long, however, before Clooney criticised his radical policies, especially the hotly contested Muslim registry. On this, Clooney said: "That there should be a religious test imposed on entering the US, or the fact that there should be state-sponsored torture, or that families of suspected terrorists should all be killed — all of those things are violations of international human rights law and the values that underlie that."
"If we are united & we keep up the fight for each other's rights, I believe there is no limit to what we can do." #AmalClooney @TexasWomen pic.twitter.com/GiimbyZ8Fm

— PLANOLY (@planoly) November 16, 2016
And speaking about what women can do to stand up to Trump's aggressive agenda, Clooney had a simple solution that she referred to as "everyday acts of feminism." She said: "The worst thing that we can do as women is not stand up for each other, and this is something we can practice every day, no matter where we are and what we do — women sticking up for other women, choosing to protect and celebrate each other instead of competing or criticising one another." Watch a clip from her speech above.
In another particularly poignant moment, Clooney quoted Hillary Clinton's classic line and said, "Women's rights are human rights. Holding back women is holding back half of every country in the world."