The Amazing Spider-Man Movie Poster
Check Out the New Poster For The Amazing Spider-Man!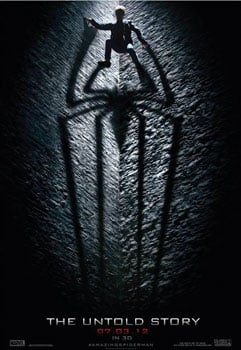 The clock is ticking down on 2011 movies, which means it's time to start looking ahead to the potential blockbusters of 2012. Take for example The Amazing Spider-Man, which is already shaping up to be one of the biggest movies of next Summer. We've already seen the Spidey trailer, but Sony has released a brand-new poster to keep our interest piqued. Behold Andrew Garfield showing off his wall-climbing moves with a spider shadow lurking behind him. Pretty cool, no?
See a bigger version when you read more.