The Amazing Spider-Man Trailer 3
New Amazing Spider-Man Trailer: 3 Reasons to Watch
I know we've already seen a couple of trailers for The Amazing Spider-Man, but the latest one is still definitely worth watching. In the midst of footage we've seen before, like Peter Parker (Andrew Garfield)'s romance with Gwen Stacy (Emma Stone), there's also a lot of fresh stuff. More specifically, there's more action, more villainy, and a little more humor. Here are three reasons you should check it out: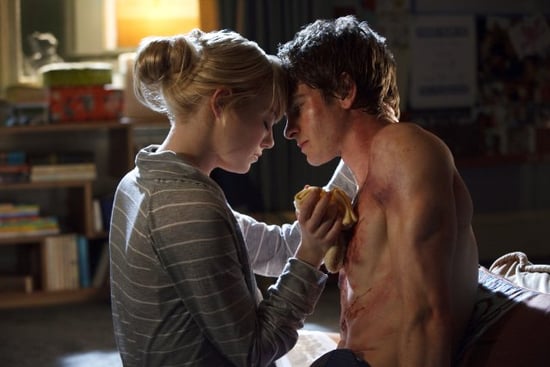 More Spidey sass. We already knew that Garfield's Peter Parker loves a good wisecrack, and here his sarcasm is on display again, as he reveals a fear of small knives. I have to give credit to Marc Webb for remembering that even geeky teens can be obnoxious.
A better look at the Lizard. The flashes of Dr. Connors, aka The Lizard, are still brief, but this preview provides a better idea of what we're in for. Specifically, just how big (and kind of scary) this guy is.
More intrigue. I've always been curious about Peter's parents, since the Tobey Maguire Spider-Man movies don't really touch on the topic at all, and I'm looking forward to getting some answers in The Amazing Spider-Man. Not only does this new trailer tease that secrets will be revealed, but it suggests that Peter was destined to be Spidey all along.
The movie opens Fourth of July weekend, but get another peek when you read more.