American Gods TV Show Details
Neil Gaiman's American Gods Is Coming to TV, and It Looks Absolutely Brilliant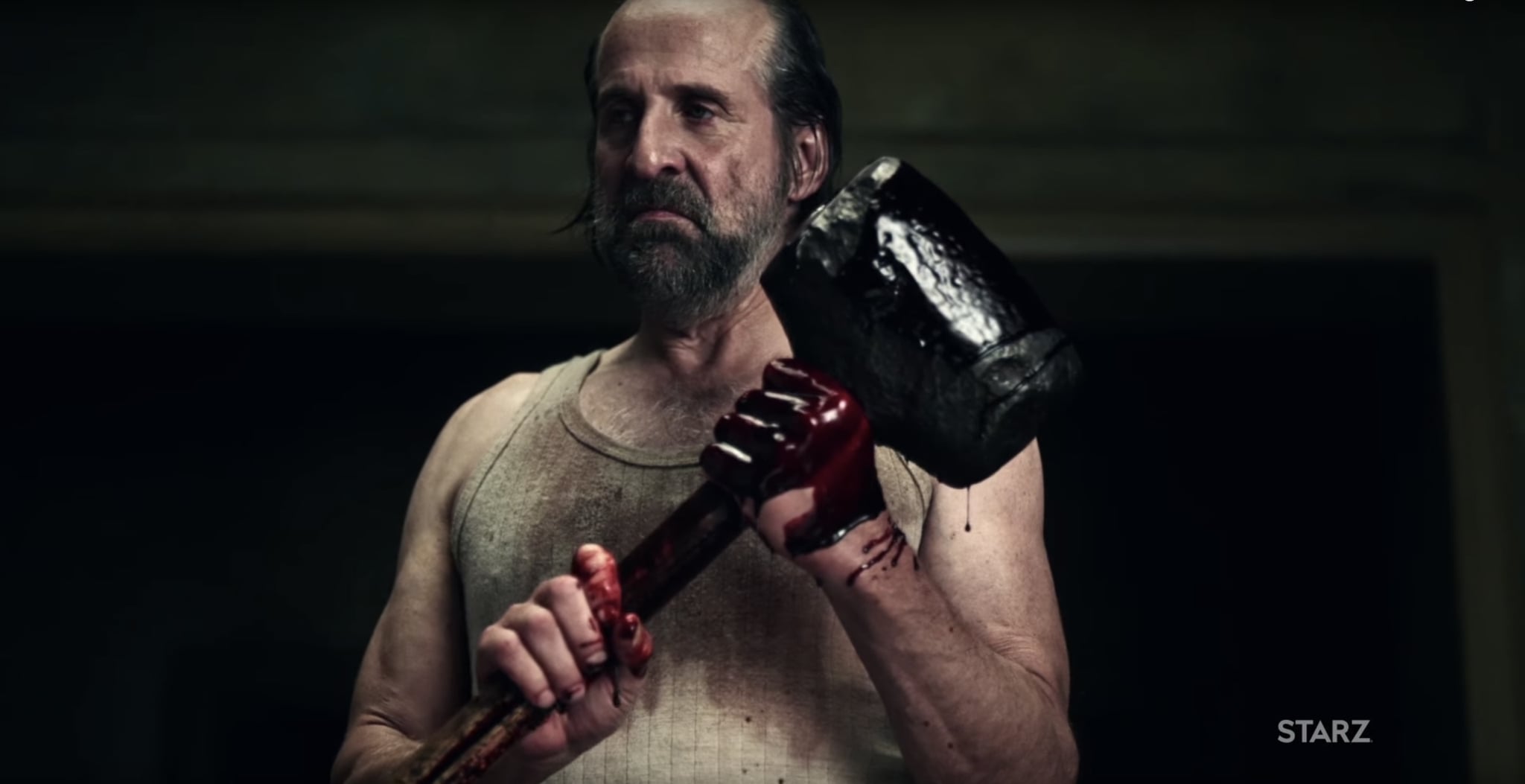 In July, Starz finally unveiled a first look at a project that's been in the works for more than two years. It's the TV adaptation of American Gods, a stunning and masterful high fantasy novel by acclaimed author Neil Gaiman. The story has had its fair shares of hurdles and roadblocks; Gaiman's novel was released all the way back in 2001, and HBO made the first attempt at an adaptation in 2011. The network eventually passed on the project, though, and Starz took the reins in 2014. Now, as 2016 comes to an end, this dark fantasy world is nearly here. What can we tell you about American Gods? Quite a bit.
1. The Story
Before we jump in, let's go over the basic premise of the novel. The story follows an ex-convict named Shadow Moon. He becomes a bodyguard of sorts for a conman named Wednesday, but there's a catch: Wednesday is a actually an ancient god, and he's travelling the country and recruiting his brethren for an epic war. What is he up against? It's a truly a sinister force: the new gods of our modern age. If it sounds epic and insane and magnificent, that's because it is.
2. The Trailer
We get a whole lot in the first two minutes of footage. We meet Shadow and Wednesday, of course, but we get glimpses some of the show's most prolific gods. There's Bilquis who, um . . . there's no way to sugar coat this, but she eats humans with her vagina. Then there's Czernobog, who you can recognise by his eyes, which burn like coals. We even get glimpses of new gods, like Technical Boy!
3. The Cast
You can get a glimpse at the incredible cast on the show's official site. We've got Ricky Whittle as Shadow, Ian McShane as Wednesday, Emily Browning as Shadow's late wife Laura, Pablo Schreiber as Mad Sweeney, Bruce Langley as Technical Boy, and Yetide Badaki as Bilquis.
But wait, there's more! A handful of other casting announcements have trickled in over time. In August, we met Easter on Bryan Fuller's Twitter, who will be played by Kristin Chenoweth. Dane Cook has joined as Shadow's best friend, and Gillian Anderson will play Media, who looks a lot like Marilyn Monroe. Are you beside yourself yet?
4. The Premiere
When does all the excitement begin? Starz has a pretty vague release of "2017," so we definitely know it's coming next year. But hey, Outlander's second season premiered in April 2016, and Penny Dreadful premiered on May 1. That's a pretty good indicator we'll be seeing American Gods sooner in 2017 rather than later. Keep your eyes and ears open, guys.