American Horror Story Comic-Con VR Experience Clue
American Horror Story: If This Is an Actual Clue, Season 6 Is Going to Be a Doozy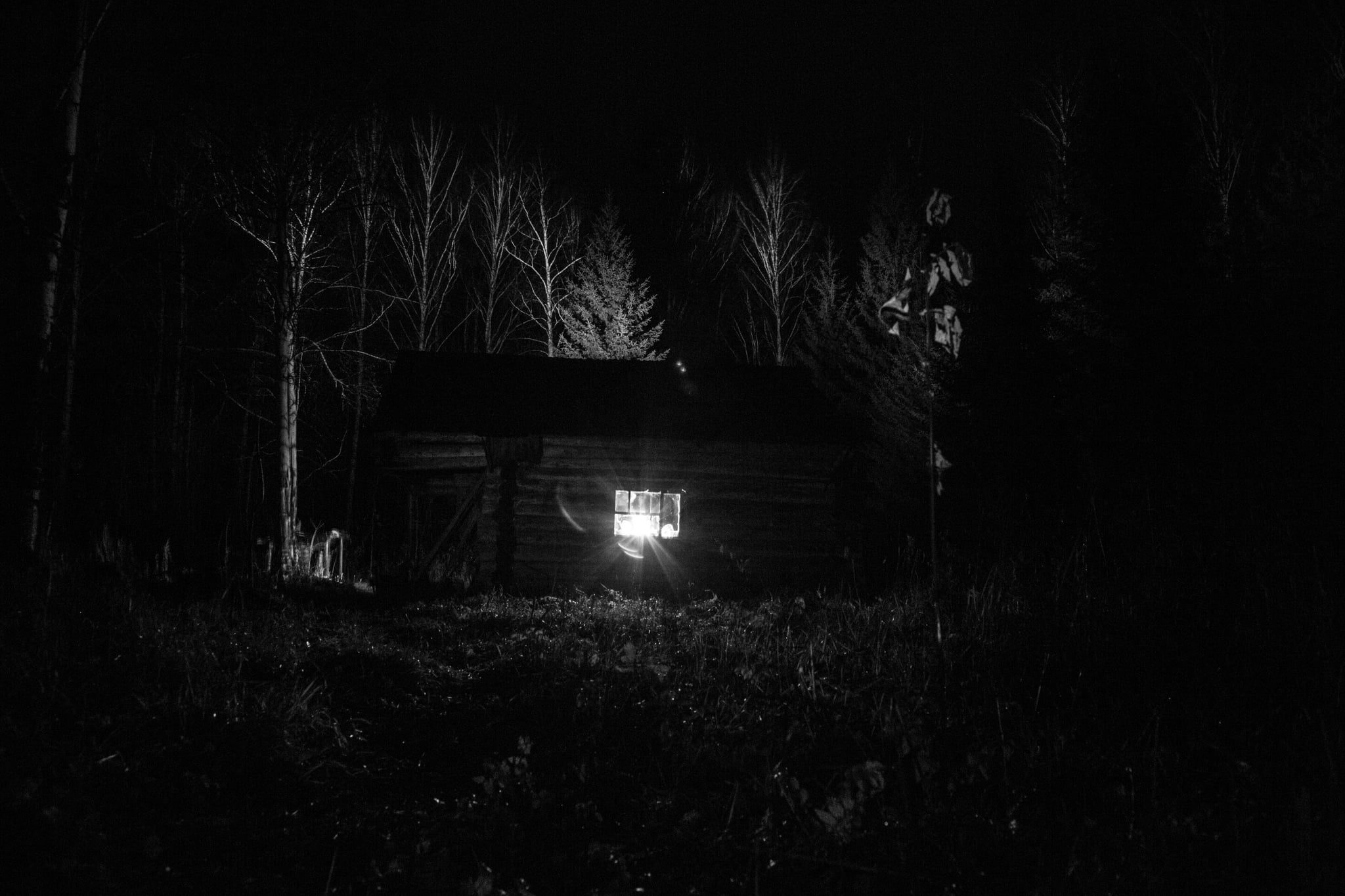 A VR experience at San Diego Comic-Con hardly seems like the choice place to reveal any details about American Horror Story season six, but hear me out. I went to FX's creepy experience promoting the show at SDCC, and a short scene caught my eye.
Here's what happens: you enter into the dome and are told to lay down on an elevated wooden plank. They put a disposable sheet over your legs, the kind you'd get at the doctor's office. You're fitted with goggles and headphones, and the VR show starts.
One scene is a clear reference to Asylum; you're laying on a table in a morgue when that white nun crying black tears approaches and stares at you all silently. Another takes you inside of the Hotel Cortez — then all the way down the elevator shaft. Yet another features Freak Show's Twisty the clown trying to cheer you up with balloon animals, then getting frustrated and hurling hard objects at you.
The second scene in the sequence is the one that I'm the most curious about: you're in a forest at night. You see the stars above you, then you realise you're on a stake. Three figures in hooded brown robes approach (levitate might be a more accurate verb here) and start chanting. The sticks under you light up and you're burned alive.
Of course, this sounds a lot like an allusion to Coven, but the aesthetic is all wrong. Fiona and company burn witches in broad daylight in that weird, desolate construction area. This scene felt like nothing we'd seen before, and it was less like a coven and more like a cult — one thing we really haven't seen on American Horror Story yet.
If you're thinking this sounds like a stretch, consider that Teen Wolf actually did utilise its VR experience at Comic-Con to reveal a lot of new details about their upcoming season. Our FX reps wouldn't confirm that the scene had anything to do with season six, but they did include a rather intriguing winky-face in their e-mail. If the scene does point to AHS's new theme, we're in for one creep-tastic season.